printer friendly version
Manufacturing execution systems in the cloud
January 2011
IT in Manufacturing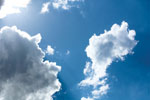 What role will the cloud play in the evolution of manufacturing execution systems? What about manufacturing systems managers, process control engineers, traditional system integrators and others? On one side cloud computing is already practical at the business application level. Examples of successful and mature hosted CRM solutions have existed for several years, demonstrating the viability of implementing business critical services from the cloud. Examples of cloud-based ERP systems also exist and the number is growing.
Right now the major application vendors are not waiting for someone else to develop the software services market. They are actively building cloud-based application infrastructures, exploring relationships with telecommunication and other hosting providers, and promoting SaaS-based software architectures that allow on-premise or hosted applications. These architectures are based on web services, a common security model and a standard for information transfer between the environments.
SCM (supply chain management), MES (manufacturing execution systems) and process control – conceptually, all of these (except direct process control) can be hosted and provided by third parties. The main issue with near real-time process control is the long latency of connections to hosted servers, introducing safety and other engineering considerations that make it impractical to host anywhere but on-premise. However, it is a mistake to argue that because process control does not fit into the cloud neatly, the same applies to the rest of MES. In fact, process control systems that are architected with the cloud in mind will work better with cloud-based MES level applications in future.
What about applications?
MES includes applications such as laboratory management (LIMS), operations performance management, business process automation (safety incident reporting, maintenance work orders and permit to work), and others. None of these are significantly constrained by the inherent latency in cloud-based connectivity. In fact, service providers that can simplify standard commodity business processes – such as work order processing (plant maintenance), or sample analysis and reporting (laboratory systems) and make these applications available to customers who are happy to consume these as required through the cloud – stand to capture significant market share over the next few years.
For manufacturing companies, cloud-based MES solutions allow standardisation of manufacturing sub-processes across multiple plants in many countries, a concept that will be attractive to global giants which acquire manufacturing assets around the world and seek to leverage best practices internally within their entire organisation.
Next steps
When confronted with a fundamental shift in technology, get informed, and quickly. Study cloud computing now because it will impact the way you select, deploy and integrate software applications in future. Experiment with the new virtualisation technologies available. Look at the underlying architectures in Microsoft's Azure to see how Windows environments will be impacted. Consider identity and security models and how these will become more complex when critical data is hosted outside your firewall and direct control. Are service providers going to be able to provide you with a reliable hosted service? How will you meet legislation and other requirements around your information? Which of your software vendors have a clear strategy to move selected applications into a hosted model, and how will they work with the infrastructure companies going forward? The technology world is about to make a fundamental shift (again). Be informed and be prepared for MES 2.0.
For more information contact Gavin Halse, ApplyIT, +27 (0)31 514 7300, halseg@applyit.co.za, www.applyit.com
Further reading:
Yokogawa's Smart Terminal Automation Solution
April 2019, Yokogawa South Africa , IT in Manufacturing
Yokogawa has accumulated more than two decades of experience in the automation of such terminals and supplied its Terminal Automation Solution to suit varying customer needs.
Read more...
---
Listening to the Voice of the Machine
April 2019, Parker Hannifin Sales Company South , IT in Manufacturing
The value of discrete IoT.
Read more...
---
Measurement data on the lookout for artificial intelligence
April 2019, Phoenix Contact , IT in Manufacturing
In the global race for competitive prices, it is the most efficient processes that win the race.
Read more...
---
IoT-enabled field services improve industrial asset availability
Technews Industry Guide: Maintenance, Reliability & Asset Optimisation 2019 , IT in Manufacturing
Today, many equipment manufacturers are reclaiming the service relationship from the distribution channels with a modern field service management system and remote monitoring.
Read more...
---
Understanding how predictive analytics tools benefit power utility management
Technews Industry Guide: Maintenance, Reliability & Asset Optimisation 2019, IS³ - Industry Software, Solutions & Support , IT in Manufacturing
This paper reviews how predictive analytics tools can be applied to both utility operations and maintenance.
Read more...
---
Seamless acquisition and analysis of plant data
Technews Industry Guide: Maintenance, Reliability & Asset Optimisation 2019, Beckhoff Automation , IT in Manufacturing
TwinCAT Analytics supports the ability to investigate machine optimisation and facilitate predictive maintenance.
Read more...
---
Faster results with a digital twin
April 2019, Siemens Digital Industries , IT in Manufacturing
High tech company Grenzebach's portfolio includes the simulation of material flow in complex plants in the glass industry. To achieve this, Grenzebach uses Siemens' simulation solutions. Together, the 
...
Read more...
---
Mining in the Industry 4.0 era
April 2019 , IT in Manufacturing
Pitram from Micromine can assist mining operations to automate and boost efficiency.
Read more...
---
Stepping carefully into the Fourth Industrial Revolution
April 2019 , IT in Manufacturing
Rapid advances in technology and artificial intelligence in the mining industry raise issues like data protection, intellectual property ownership and legal liability. In the current absence of specific 
...
Read more...
---
Paving the way to digitalisation in oil and gas
April 2019, RJ Connect , IT in Manufacturing
Oil and gas are still indispensable fuels for the global economy, and exploring for new sources of oil and gas remains a lucrative and attractive endeavour. New oil platforms, rigs and pipelines are constantly 
...
Read more...
---