Manufacturing execution systems in the cloud
January 2011
IT in Manufacturing

printer friendly version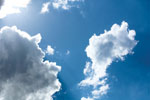 What role will the cloud play in the evolution of manufacturing execution systems? What about manufacturing systems managers, process control engineers, traditional system integrators and others? On one side cloud computing is already practical at the business application level. Examples of successful and mature hosted CRM solutions have existed for several years, demonstrating the viability of implementing business critical services from the cloud. Examples of cloud-based ERP systems also exist and the number is growing.
Right now the major application vendors are not waiting for someone else to develop the software services market. They are actively building cloud-based application infrastructures, exploring relationships with telecommunication and other hosting providers, and promoting SaaS-based software architectures that allow on-premise or hosted applications. These architectures are based on web services, a common security model and a standard for information transfer between the environments.
SCM (supply chain management), MES (manufacturing execution systems) and process control – conceptually, all of these (except direct process control) can be hosted and provided by third parties. The main issue with near real-time process control is the long latency of connections to hosted servers, introducing safety and other engineering considerations that make it impractical to host anywhere but on-premise. However, it is a mistake to argue that because process control does not fit into the cloud neatly, the same applies to the rest of MES. In fact, process control systems that are architected with the cloud in mind will work better with cloud-based MES level applications in future.
What about applications?
MES includes applications such as laboratory management (LIMS), operations performance management, business process automation (safety incident reporting, maintenance work orders and permit to work), and others. None of these are significantly constrained by the inherent latency in cloud-based connectivity. In fact, service providers that can simplify standard commodity business processes – such as work order processing (plant maintenance), or sample analysis and reporting (laboratory systems) and make these applications available to customers who are happy to consume these as required through the cloud – stand to capture significant market share over the next few years.
For manufacturing companies, cloud-based MES solutions allow standardisation of manufacturing sub-processes across multiple plants in many countries, a concept that will be attractive to global giants which acquire manufacturing assets around the world and seek to leverage best practices internally within their entire organisation.
Next steps
When confronted with a fundamental shift in technology, get informed, and quickly. Study cloud computing now because it will impact the way you select, deploy and integrate software applications in future. Experiment with the new virtualisation technologies available. Look at the underlying architectures in Microsoft's Azure to see how Windows environments will be impacted. Consider identity and security models and how these will become more complex when critical data is hosted outside your firewall and direct control. Are service providers going to be able to provide you with a reliable hosted service? How will you meet legislation and other requirements around your information? Which of your software vendors have a clear strategy to move selected applications into a hosted model, and how will they work with the infrastructure companies going forward? The technology world is about to make a fundamental shift (again). Be informed and be prepared for MES 2.0.
For more information contact Gavin Halse, ApplyIT, +27 (0)31 514 7300, halseg@applyit.co.za, www.applyit.com
Further reading:
Digital Enterprise offering with ­future technologies for Industry 4.0
February 2019, Siemens Digital Factory & Process Indust. & Drives , IT in Manufacturing
By expanding its Digital Enterprise portfolio and integrating future technologies, Siemens is driving forward the digital transformation of the discrete and process industries.
Read more...
---
Improved supply chain efficiency and energy saving at Namibia Breweries
February 2019, IS³ - Industry Software, Solutions & Support , IT in Manufacturing
Established in 1920, Namibia Breweries is one of the leading beverage manufacturing companies in Namibia and southern Africa. Today, with the stated vision to be the 'most progressive and inspiring company', 
...
Read more...
---
Operators step into the future
February 2019, SKF South Africa , IT in Manufacturing
Recognising the increasingly vital role that technology plays in business, SKF continues to move with the Industry 4.0 tide. In line with its 'World Class Manufacturing' initiative, SKF has implemented 
...
Read more...
---
Spresense platform brings sound and vision to IoT devices
February 2019, RS Components SA , IT in Manufacturing
RS Components has boosted opportunities to create smarter IoT devices by introducing Sony Spresense, featuring Arm Cortex-M4F performance and extensive sensing, audio, and imaging capabilities. The low-power 
...
Read more...
---
Towards the Smart Factory
February 2019, Omron Electronics , IT in Manufacturing
With much of the reported paradigm of Industry 4.0 resting on self-configuration of machinery and production lines, Omron's Victor Marquess looks at what can already be achieved to get on the path to 
...
Read more...
---
Unobtrusive approach to digitalisation
February 2019, Parker Hannifin Sales Company South , IT in Manufacturing
As Industry 4.0 continues to unfold, increasing numbers of manufacturers, big and small, are seeking the best opportunities to increase the automation of their industrial processes and improve productivity. 
...
Read more...
---
Enhanced intelligence at the edge
February 2019, RJ Connect , IT in Manufacturing
A new computing model that helps create autonomous edge nodes is changing the IIoT landscape. Edge nodes are data-aggregation points in an IIoT system, where the physical world of sensors and actuators 
...
Read more...
---
Simple connection of converters supports cloud-based applications
February 2019, Siemens Digital Factory & Process Indust. & Drives , IT in Manufacturing
The new Sinamics Connect 300 from Siemens provides a simple plug-and-play solution for integrating converters of the Sinamics family into the IT world. The new solution is suitable for low-voltage converters 
...
Read more...
---
Yokogawa adds OpreX redundancy
February 2019, Yokogawa South Africa , IT in Manufacturing
Yokogawa has announced a platform that enables software packages to run on general-purpose computers in a redundant configuration, which has been added to its OpreX Control and Safety System family. This 
...
Read more...
---
New performance management ­solutions for intelligent valves and pumps
January 2019 , IT in Manufacturing
While digital transformation has been getting its fair share of hype in recent years, end-users in the heavy process industries actually began digitising their plants decades ago with the introduction 
...
Read more...
---