printer friendly version
Manufacturing integration, execution and intelligence - Part 1: Shop floor to top floor integration
May 2010
IT in Manufacturing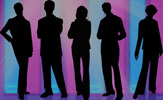 Who should read this series of articles and why?
CEOs, CFOs COOs, CIOs, IT managers, production managers and engineers, will learn about the 'grand design' behind today's manufacturing information solutions, how they interrelate and how they map to today's forward-thinking organisations.
The answers to questions such as: 'How do scada, MES, EMI, BI and ERP work together for my benefit?' or 'How am I running a successful business without the middle three?' can be found here.
If you are one of the above, learn to understand what current manufacturing information technologies have to offer so that you can make informed decisions about their adoption and role in your company.
Introduction
Manufacturing integration, execution and intelligence is a large topic addressing some complex issues but that is no excuse for not approaching it in a logical manner that is easy to understand. So, we have broken it down into six parts that address WHAT solutions exist, WHY they are necessary and HOW to implement them:
* Part 1: Shop floor to top floor integration – what does it involve and why is this necessary?
* Part 2: The role of manufacturing execution systems (MES) and enterprise manufacturing intelligence (EMI) – what does each contribute?
* Part 3: The role of business intelligence (BI) – What is BI, where does it fit in and how does it work with EMI? Do you need both? Applying these enabling information technologies through dynamic performance management (DPM).
* Part 4: Why implement MES? What can happen if you do not?
* Part 5: Why implement EMI? What are the alternatives?
* Part 6: How can these solutions best be implemented at minimum cost and maximum effectiveness in the shortest possible time and with the least maintenance effort?
Part 1 – Shop floor to top floor integration
Why integrate?
Shop floor to top floor integration is necessary because mining and manufacturing companies are (should be) unified entities whose component parts work in harmony to achieve a common business goal. Fragmentation causes discontinuities and 'departmentalisation' with resulting inefficiencies, increased operating costs and, more importantly, the loss of the company vision, its objective and the ability of each employee to measure his/her contribution towards achieving that goal.
The way to glue things together is through the transformation of seamless information into actionable knowledge at all levels of the organisation and for that to happen, it is necessary to understand what information is useful to the various business and operational levels of the company.
What information is involved?
Shop floor – This is the real-time world of process control and industrial automation and is also the reason for the company's existence. Time frames are in the order of seconds to milliseconds and real-time historians coupled to scada (supervisory control and data acquisition) systems are responsible for storing all the data and all significant events as well as product genealogy and statistical information (among others).
Top floor – This is where strategies are conceived and business processes are set in motion to support them. It is the world of accounting, resource planning, production scheduling, customer relationship management and much more. Time frames are in the order of days to months and traditional IT relies on ERP (enterprise resource planning) solutions to address the information needs of top and senior management. Information needs such as budget performance, production figures, cost overruns, maintenance statistics and all aspects of financial planning and reporting.
To find out how the 'top floor' and the 'shop floor' can begin to reconcile their different information needs read the full first article in this series at http://instrumentation.co.za/+C13703A
For more information contact Ugan Maistry, EOH Mining and Manufacturing, +27 (0)11 607 8142, ugan.maistry@eoh.co.za, www.eoh.co.za
Further reading:
Get full value from factory floor data with data sciences
October 2021, Omron Electronics , IT in Manufacturing
Valuable information needs to be extracted from the data and presented to the right audience, at the right time and in the right way.
Read more...
---
Collaboration in the automation ecosystem
October 2021, EPLAN Software & Services , IT in Manufacturing
Data created in the engineering process must be shared with everyone involved in the process.
Read more...
---
Siemens' software for digital transformation of automotive design
September 2021, Siemens Digital Industries , IT in Manufacturing
Model-based development process and systems are used in Japan and globally to adapt to the biggest automotive transformation in 100 years.
Read more...
---
Is track and trace through the factory a waste of time?
September 2021, Iritron , IT in Manufacturing
Modern track and trace solutions are purpose-built to introduce as little disruption to the existing production process as possible, while also being flexible enough to cater for plants that range from fully manual to fully automated.
Read more...
---
Modularity for scalability
September 2021, RJ Connect , IT in Manufacturing
Businesses are looking for versatile solutions that are easy to maintain to ensure smooth operations while keeping costs down.
Read more...
---
Saryx launches TMP
September 2021, Saryx Engineering Group , IT in Manufacturing
The digital transformation that has swept the world in the past few years has fundamentally altered most people's approach to technology, with an increasing number seeking the ability to manage their 
...
Read more...
---
Secure boundaries enhance industrial cybersecurity
September 2021, RJ Connect , IT in Manufacturing
When enhancing cybersecurity, it is important to understand how industrial systems are exchanging data and how they connect to IT-level systems.
Read more...
---
Siemens drives digital transformation at virtual Smart Mining forum
September 2021, Siemens Digital Industries , IT in Manufacturing
With its motto: 'On the road to the digital future', Siemens hosted its virtual Smart Mining forum from 3-5 August.
Read more...
---
Deep-learning AI made accessible
September 2021, SICK Automation Southern Africa , IT in Manufacturing
SICK Automation has launched a set of deep-learning software and services called dStudio, making artificial intelligence (AI) more accessible to the southern African market. This software works with machine 
...
Read more...
---
How safe are our factories? Part 1: Cybersecurity for operational technology.
August 2021, Wolfpack Information Risk , IT in Manufacturing
If companies are regularly being subjected to cyber hacks overseas, isn't it only a matter of time before someone with enough motivation, skill and resources targets us?
Read more...
---