printer friendly version
Success story at SAB
January 2011
IT in Manufacturing

South African Breweries is a vast, geographically distributed network of facilities involved with complex production processes that have to satisfy the demands of millions of discerning customers in real-time.
While this is challenging enough for the management of a single brewery, coordinating the efforts of seven manufacturing regions so as to provide an in-depth, unified and comprehensive view of KPIs was best done with help from an application known as enterprise manufacturing intelligence or EMI.
Introduction
Before this project, there were limited facilities to proactively monitor critical systems in SAB's beer manufacturing systems department and this led to the requirement for the implementation of a centralised monitoring system that would detect and warn about mission-critical manufacturing systems within SAB that were in difficulty with respect to meeting their KPIs.
Although distributed in nature, manufacturing enterprises such as SAB still need to operate as unified entities with respect to meeting their business objectives and it is in this regard that the company looked for a solution that would provide a coherent picture of its production facilities and that made best use of its existing information assets while providing the least change for operators and users.
Project objectives
Project Dash (short for the dashboard view it was to provide into the individual and collective production facilities of SAB) was started and it had to plug some important information gaps by:
* Providing a centralised system for the early detection and warning of mission-critical problems.
* Implementing a centralised data repository for analysis purposes.
* Identifying key KPIs for PLCs, Wonderware Historian, System Platform and MES hardware and software systems for all seven beer manufacturing regions.
* Presenting the information in dashboard format so that it could be easily read, interpreted and viewed from a divisional level at head office.
Solution selection
"We selected Wonderware Intelligence because not only would it provide the functionality we were looking for but it would also fit into SAB's strategic architecture and alignment with our standardising on the Wonderware Application Server (System Platform)," says Hein du Toit, business analyst at SAB. "Buying into suite-based products gives long-term value and it also gave us seamless access to time-based Wonderware Historian production data. It also allowed us to plug into MS SQL databases for MES and other applications."
One of the main functions of any EMI application such as Wonderware Intelligence is to collate data from a wide and often disparate number of sources and to provide data warehousing, data aggregation as well as roll-up and drill-down functionality. But this information is less than helpful if it cannot be displayed in a format that is easy to define and understand. "Wonderware Intelligence provides user-friendly, drag-and-drop dashboarding functionality," says du Toit. "Once you have explored the Dashboarding tool, Tableau Server, it really does make creating dashboards easy. It is an extremely powerful tool."
Since it is an SAB rule that all system integrator work done on the System Platform be performed by ArchestrA certified SIs, SAB chose system integrator Advansys for the implementation. The company has a good knowledge of the food and beverage industry in general and the brewing industry in particular. "Advansys' specific advantage is knowledge of not only the beer-making process but also the manufacturing system architecture that we use such as our eQMS, which is our quality/MES system," says du Toit.
In addition, if any custom development had to be done, the expert use of the ArchestrA Application Object Toolkit was important. This gives the ability for any custom development to conform to SAB's architecture and standards while making it easy for the engineers at regional level to understand and maintain the system.
"Lastly, Wonderware Intelligence is a Business Intelligence tool and Advansys' knowledge of data warehousing was important to understand and implement the project on a tight timeline," concludes du Toit.
Implementation
"Starting at the regional level, we wanted to make use of the existing infrastructure and did not want to introduce anything that would affect the performance of the historians, application object servers or even the PLCs," says du Toit.
The project team drew up the required regional system architecture (Figure 1) which collates KPIs from the PLCs as well as the historians and MES servers for storage in the regional data warehouse from which it can be extracted and viewed in dashboard form according to the needs of users.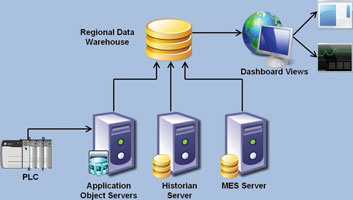 Figure 1. Required regional system architecture
This architecture was replicated seven times, for each of the regions, and connected to the central data warehouse at head office (Figure 2) where the dashboard views not only represent an aggregated picture but also allow drilling down to the views of each region independently.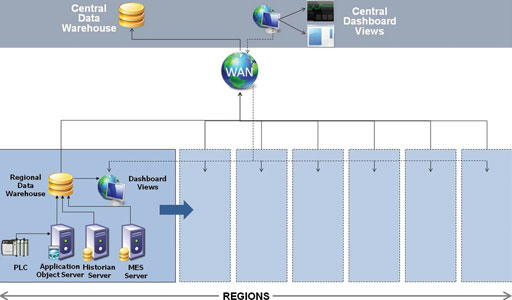 Figure 2. Required national system architecture
"SAB stipulated that we make use of the existing ArchestrA System Platform install-base, providing centralised change management, change propagation and its user-friendly integrated development environment (IDE) for all data retrieval configuration," says Advansys director, Graeme Welton.
The main reasons for this were that SAB did not want another system to maintain and ArchestrA is already the standard system control platform at all the breweries. Systems engineers are familiar with its IDE and the System Platform provides built-in change propagation and object derivation, a deployment installation model as well as an integral security model. In other words, everything was in place to allow Advansys to focus on the Intelligence application and not spend engineering time on fundamentals.
This phase of project Dash focused on collecting and collating diagnostic data with respect to system performance, traffic volumes, CPU usage, scan times, memory usage, message status (MSMQ), I/O server item counts (total, active, etc), disk space availability, unprocessed SQL messages and many more. This would include everything from the PLC, server platform, the process and the ArchestrA engine to the I/O server, the file system, Microsoft Message Queue and any SQL database (MES).
"Because of the nature of this data, most of which comes from operating system diagnostics, as well as SAB's requirement to use ArchestrA, we decided to use the ArchestrA Object Toolkit which gave us full use of the ArchestrA Object Framework and access to low-level C#.Net coding," says Welton. "This approach also allowed us to use standard, out-of-the-box alarm and history primitives and compile editors for easy configuration. This all meant that no scripting was required for engineers to configure the data retrieval objects."
Welton believes that the dashboard development tool is much more than it appears at first and that Wonderware has produced a solution whereby almost anyone with some basic training can collect and collate information from virtually any combination of sources to suit their needs. "This is rather different to traditional business intelligence tools that require large IT teams to support and develop."
Benefits
"I feel I should comment on three important aspects of the project," says du Toit. "First of all, time; after the testing and development phase, we were able to roll out the project to the rest of the sites and commission within two months! This is a reflection on the power of the underlying ArchestrA technology. Then there is the matter of cost. The time saved with the project roll-out had a direct impact on the cost and we were able to finish within budget. The third point is the exceptional quality of the work delivered by Advansys."
* One immediate benefit was risk reduction. With an immediate view of the status of each system, engineers were able to detect issues that impact performance of the various systems under scrutiny.
* Cross platform comparison and analysis makes decision making easy when deciding on deployment of areas.
* Cross-regional analysis shows trends and areas to focus on for development or where support should be given.
Conclusion
"At the moment, we are only using a tiny fraction of the power of Wonderware Intelligence," says du Toit. "The next step is manufacturing intelligence at every level of production and we have no doubt that the product's ability to connect easily to different data sources and reporting flexibility will be of real value in the real-time production arena."
With Wonderware Intelligence, the 'islands of information' of a decade ago have vanished and companies can become the unified entities they were always meant to be.
For more information contact Jaco Markwat, Wonderware Southern Africa, 0861 WONDER, jaco.markwat@wonderware.co.za,
Credit(s)
Further reading:
Siemens launches report on Dawn of Digitalisation and its Impact on Africa
October 2019, Siemens Digital Industries , IT in Manufacturing
Africa needs a digitalisation strategy to compete in the global economy.
Read more...
---
Integrating IT with Operations Technology - a CIO perspective
October 2019, Absolute Perspectives , IT in Manufacturing
Digitisation projects, spurred on by Industry 4.0 and technological advances, have opened up many possibilities to create new value.
Read more...
---
The power of data
October 2019, Throughput Technologies , IT in Manufacturing
Gain access to important information with ProSoft's new OPC UA-based gateway and data logger.
Read more...
---
Securing and managing devices the modern way
October 2019 , IT in Manufacturing
Organisations of all types and sizes are bringing vast numbers of devices into their IT infrastructure and networks. Moreover, these devices are not only smartphones, wearables and tablets because the 
...
Read more...
---
IS3 partners with Izinga Integrated Solutions
September 2019, IS³ - Industry Software, Solutions & Support , News
On 24 July, IS³ – Industry Software Solutions and Support welcomed Izinga Integrated Solutions as a strategic solutions provider for AVEVA's asset performance management (APM) Solutions. Izinga is a 
...
Read more...
---
Reliable gas production
September 2019, Siemens Digital Industries , IT in Manufacturing
Energy supplier uses Siemens technology for optimum information exchange.
Read more...
---
Automotive supplier relies on Siemens PLM solution
September 2019, Siemens Digital Industries , IT in Manufacturing
Küster Automotive is an internationally active family-run company and a part of Küster Holding. A full-service supplier, Küster manufactures components for the automotive industry. For its production 
...
Read more...
---
Top tips to help you implement 4IR projects that deliver value
September 2019 , Editor's Choice, IT in Manufacturing
In the just over 10 years I have spent working on IT projects in the manufacturing space, the amount of new fads and IT jargon that has to be adopted has reached the heavens, and ascended into other realms. 
...
Read more...
---
Digitisation requires new skills
September 2019, Schneider Electric South Africa , IT in Manufacturing
Smart grid investments by municipal and public power utilities typically focus on electric distribution and customer systems. The expected benefits include lower costs, better customer service and more 
...
Read more...
---
Industry 4.0: Manufacturing Executing Systems
September 2019, S4 Integration , IT in Manufacturing
Industry 4.0 is set to lead the way for digitisation of manufacturing processes. Manufacturing Executing Systems (MES) are a critical component of Industry 4.0 as they act as an enabler for end-to-end 
...
Read more...
---