printer friendly version
Intelligent toxic gas detection
November 2010
Analytical Instrumentation & Environmental Monitoring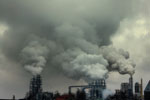 In the wake of several high profile industrial accidents, owner/operators in South Africa's mining, refining, petro-chemicals, and other process industries should consider upgrading and modernising the toxic and combustible gas detection equipment installed in their mines and their plants.
Replacing older conventional devices with safety integrity level (SIL)-rated, intelligent detectors will help to increase visibility of toxic gas data across the organisation, improve reliability due to powerful self-diagnostic capabilities, and streamline device configuration and calibration. While replacing older, yet still functional, equipment may seem counterintuitive – particularly in the current challenging economic environment – the need for reliable toxic and combustible gas detection equipment remains, and safety and environmental regulations will not be relaxed any time soon. Modern intelligent gas detectors can improve both plant safety and environmental compliance.
Users gravitating to intelligent gas detection equipment
Several trends will drive adoption of intelligent toxic gas detectors in new facilities and for replacing older conventional devices that have been in service for years. Among these are a need for visibility into toxic gas emissions data, stricter government regulations, the ability to remotely validate and diagnose sensors and transmitters to increase reliability and as a response to the transitioning workforce and the increasing demand for SIL-rated devices in plants.
Smart transmitter sales will outpace sales of conventional and low-cost devices, as users seek to utilise recent technological advances to improve visibility into plant safety and device diagnostics. There is also an increasing requirement to archive toxic gas emissions data and alarms, to meet regulatory requirements, and for potential litigation by plant employees. This will fuel demand for transmitters that incorporate powerful onboard diagnostics capabilities and use digital communication protocols.
Stricter enforcement of safety regulations
To comply with increasingly tough safety and environmental regulations, owner/operators will need to revisit their safety and gas emissions strategies, assessing the efficacy and reliability of their safety systems and gas detection equipment. This will drive investment in safety systems and toxic gas detectors to mitigate the risk of catastrophic events. Gas detectors are on the front line, warning of hazardous gas emissions before they reach crisis levels. As such, there will be a greater emphasis on deploying devices with greater sensitivity and coverage, and installing several types of detectors.
Increased implementation of SIL-rated devices
The sharper focus on safety in the wake of a number of high-profile accidents and an increase in regulatory scrutiny have helped to drive the adoption of reliable SIL-rated transmitters for safety instrumented systems to mitigate the risk of catastrophic events. Toxic and combustible gas detectors are an integral part of safety instrumented systems. Many leading gas detector suppliers offer safety integrity level SIL-rated transmitters, including Dräger, General Monitors, Honeywell, Industrial Scientific, and Sierra Monitors. Sensor validation and diagnostic monitoring capabilities for generating an audit trail are important to the effectiveness of the entire safety system.
Wireless technology helps to expand detector coverage
The adoption of wireless field devices by process industry users will continue to affect the dynamics of the market for toxic gas detectors. Although wireless gas detectors still only represent a small percentage of the overall toxic gas detector market, the wireless market is poised for strong growth over the next five years period. Wireless technology allows users to install field devices in new measurement points that were previously not feasible due to the high cost of wiring. This is particularly true for hazardous or inaccessible areas. With wireless gas detectors, users can easily and economically expand the coverage of their toxic and combustible gas detection systems.
Ageing installed base
The installed base of conventional gas detection equipment is ageing. Every year, more and more units reach the end of their lifecycle, requiring replacement. Companies are replacing conventional transmitters with the more capable smart transmitters that provide key enabling technology for data visibility, giving users access to diagnostic functionality and reducing requirements for manual calibration.
Ironically, with each passing year, there are fewer plant personnel to protect, given the retirement boom, leaving fewer technicians to manage and maintain plant assets, including gas detection equipment. Arguably, relying on older detectors that do not incorporate the latest diagnostic capabilities and digital communication protocols puts the plant and surrounding areas in greater jeopardy. While gas detection equipment can function for decades, the sensors they use to detect gas must be periodically calibrated, and it cannot be easily ascertained if a detector or sensor has failed. Many new intelligent gas detectors can calibrate themselves, diagnose potential problems, and generate alerts automatically, with a minimum of human intervention.
Toxic and combustible gas detectors have been available for decades, protecting plants and personnel from hazardous gas emissions. Recent advances in intelligent gas detectors can give users a wealth of information about plant safety, and provide additional assurance in preventing catastrophic events that jeopardise the plant, its personnel, and surrounding communities. Plant owners should take a closer look at their facilities to determine just how effective their existing gas detection equipment is, and avail themselves of the latest safety technologies.
For more information on contact Larry O'Brien, ARC Advisory Group, (+1) 781 471 1126, lobrien@arcweb.com, www.arcweb.com
Further reading:
Mobile CO2 measuring device
November 2019, GHM Messtechnik SA , Analytical Instrumentation & Environmental Monitoring
The measurement of CO
2
emissions throughout industry is a critical activity. Across many industries, leaks in equipment resulting from non-maintenance, mechanical damage or wear and tear can impact on 
...
Read more...
---
Automated analysers for sulphate and chloride measurements
November 2019, Microsep , Analytical Instrumentation & Environmental Monitoring
Chlorides and sulphates cause pitting and stress corrosion in expensive power plant components, such as turbines and boilers, leading to extensive maintenance and unplanned shutdowns. Monitoring these 
...
Read more...
---
Monitor and control sedimentation
October 2019, Morton Controls , Analytical Instrumentation & Environmental Monitoring
Quadbeam Technologies' storm and wastewater sensor, the SWW, is a unique suspended solids sensor/turbidity meter. The intended use of the S20-SWW and S40-SWW sensors is the continuous monitoring of suspended 
...
Read more...
---
LiquiSonic analysers in pulp and paper
October 2019 , Analytical Instrumentation & Environmental Monitoring
One of the important steps in the pulp and paper industry is the alkaline sulphate process, where lignin is separated from the fibrous material: due to economic and environmental reasons, the chemicals 
...
Read more...
---
Reliable TDL analyser for gas analysis
September 2019, Microsep , Analytical Instrumentation & Environmental Monitoring
Tunable diode laser (TDL) spectroscopy is rapidly becoming the gas analysis technology of choice in industrial processes. Mettler Toledo Ingold offers the GPro 500 TDL Series, a versatile platform that 
...
Read more...
---
Vaporising regulator increases the reliability of gas chromatograph analysers
September 2019, Emerson Automation Solutions , Analytical Instrumentation & Environmental Monitoring
With the Tescom 44-6800, Emerson has introduced a vaporising pressure reducing regulator for gas chromatograph analysers with the option to separate the regulator body from the electronic enclosure, without 
...
Read more...
---
Carbon tax in South Africa
August 2019, SICK Automation Southern Africa , Analytical Instrumentation & Environmental Monitoring
As of 1 June 2019, the Carbon Tax Act, 2018, is in operation. South Africa is one of the worst polluters on the continent and the carbon tax is a milestone in government's efforts to tackle climate change. 
...
Read more...
---
Maintaining gas integrity
August 2019 , Analytical Instrumentation & Environmental Monitoring
Accurate emissions monitoring from industrial processes is critical for determining overall system combustion efficiency, environmental compliance and safety. However, there is no 'one-size-fits-all' 
...
Read more...
---
Climate is what we expect – weather is what we get
July 2019, GHM Messtechnik SA , Analytical Instrumentation & Environmental Monitoring
The influence of meteorology is significant on every human activity in modern life.
Read more...
---
On-line analysers for power chemistry applications
July 2019, Microsep , Analytical Instrumentation & Environmental Monitoring
Efficient and reliable monitoring of low concentrations of various impurities in pure water treatment is critical for microelectronics and power cycle chemistry applications. Mettler Toledo Thornton offers 
...
Read more...
---