printer friendly version
MES and EMI
February 2010
IT in Manufacturing
At first glance, the difference between a one-man engineering shop and a multinational manufacturing enterprise seems obvious. But guess who is better informed. As a company grows, it is categorised by two attributes; an increasing lack of knowledge about what is really going on at the business and operational levels and an increasing lack of control reconciling business needs with production realities.
Our one-man show, on the other hand, knows exactly what is happening all the time. He knows precisely how long it will take him to finish the current (and probably only) order because he knows his production rate and the quality of his work. He knows his customers intimately and has no need for customer relationship management (CRM) software. He also knows how much money he has in the bank at any moment in time and is aware of any debts that may be outstanding. Our one-man engineering enterprise is a fully-integrated, realtime business in every sense of the word.
But years later, things have changed. He now employs hundreds of people, manufactures a large variety of products using some really expensive machinery and complex manufacturing processes. Yet, he is in the dark most of the time with respect to his true financial position and what is happening on the shop floor. Worse of all, he is at a complete loss as to what to do when things go wrong because he simply does not have the decision-support information he needs. Our one-man show has migrated from complete knowledge and complete control to a world of limited knowledge and shaky control – not exactly the reward he was expecting for being successful. There is obviously too much going on and he needs help.
You can get good help these days
Today, the suite of available solutions for mining and manufacturing enterprises are categorised under four main headings: ERP (business applications), MES, EMI and scada (process control and industrial automation).
While ERP and scada are outside the scope of this article, they deserve a brief mention because they are both the source and destination for MES and EMI functionality at either end of the application spectrum.
ERP
To date, manufacturers have successfully invested in enterprise applications to manage business functions such as financial and cost management, purchasing and procurement, inbound and outbound logistics and human resource management. Much of this success can be attributed to the maturity of the enterprise software applications. The enterprise application software vendors in turn were in the fortunate position of having common business processes, independent of industry verticals, to cater and design for; hence, whether you were in mining or in discrete manufacturing, the order-to-cash process was relatively similar. This is, however, the only group of enterprise functions for which this holds true.
Scada
Scada is no longer just about closing this valve or starting that pump. Today's realtime historians have earned the name of 'Shop Floor IT' because their repositories often surpass those of their business counterparts and hold large amounts of not just data but collated and contextualised information with respect to trends, overall equipment effectiveness, maintenance issues and much more. These historians are a valuable source of information for MES and EMI.
Manufacturing execution system
20 years ago, when the term MES was coined, the manufacturing operations landscape was in turmoil. The operations processes between industries were so vastly different that it prevented the same kind of standardisation that existed in ERP. Hence, the need arose for standards-based manufacturing execution systems. (Figure 1.)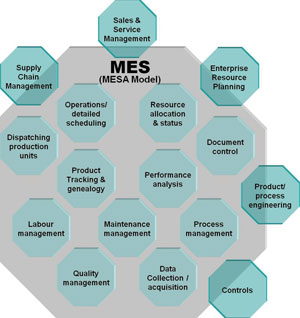 Figure 1: The 11 functions of the MESA MES model
Since then, MES has evolved into a relatively mature 'group of applications' guided by ISA-95 standards and designed to manage production workflow from beginning to end, operation by operation. From generating electronic work instructions for operators, to ensuring that the right materials are available, to communicating set-point instructions to shop floor systems, while at the same time recording actual outputs measured against quality, cycle time and throughput. As MES evolved further, so did capabilities like full product genealogy (including product tracking) and maintaining an 'as built' bill of materials (BOM).
And so MES became the control link between the top floor and the shop floor. Due to its complexity and extensive functionality which reaches virtually all the corners of the organisation, MES is rather like a large jigsaw puzzle. It is easier to confront when put together a few pieces at a time, and successful implementation requires certainty that new pieces will fit the existing puzzle precisely and when required.
Because of this, many companies in South Africa and abroad, particularly in the mining, process and general manufacturing industries have been reluctant to implement MES solutions as they could not map their needs to the available functionality. So they resorted to innumerable spreadsheets and home-grown applications to support their operational processes. But they have gradually come to realise that they cannot continue with this precarious mode of operation because it often offers very little that improves operations or creates insight. They acknowledge that even though they do not need a complex, functionality-rich MES, they do want applications that provide near realtime visibility into their operations and that support improved decision making and ultimately actionable intelligence – enter the EMI solution.
Enterprise manufacturing intelligence
EMI is a term which applies to software used to bring a company's manufacturing-related data together from many (and often disparate) sources and possibly across many plants for the purposes of creating context, generating reports, doing analyses, providing visual summaries and passing data between enterprise-level and plant-floor systems.
As data are combined from multiple sources, they can be given a new structure or context that will help users find what they need regardless of where it came from. The primary goal of this concept is to turn large amounts of manufacturing data into actionable knowledge that will help achieve the desired business results.
So, while MES may remain the central anchor in the operations value chain, for a large proportion of the manufacturing, mining and processing operations in South Africa, EMI technologies can provide new tools to assist with operational challenges, including:
* Cost reduction pressures – do more with less.
* Accurate available-to-promise (ATP) dates.
* Work-in-progress (WIP) reduction.
* Improved efficiency and throughput.
EMI and industry needs
Figure 2 shows an Aberdeen research report, titled 'MES and beyond', where a multitude of manufacturers were surveyed across different industries to determine their key market drivers. The consumer industry reports manufacturing responsiveness as a key priority because market conditions are driving businesses from a make-to-stock to a make-to-order environment. Business is being driven to be more agile while reducing inventory levels at the same time. Through the bi-directional, on-demand integration capabilities of EMI technologies, manufacturers can deliver business content directly to the shop floor manufacturing process to empower operators to produce relative to demand and cost pressures.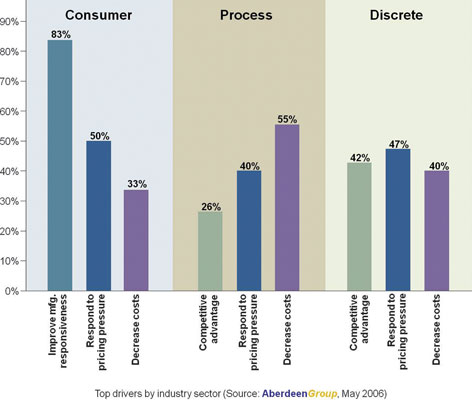 Figure 2: Top drivers by industry sector (Source: AberdeenGroup, May 2006)
Process industries, on the other hand, due to their asset-intensive nature, list decreased costs as their key driver for achieving operational excellence. Historically, operators would produce finished products within the time and quality constraints only. With the advent of EMI technologies, the same operators can now produce relative to time, quality and cost. EMI technologies facilitate the contextualisation of information from various source systems such as ERP, LIMS, MES and scada, and present the information in a manner that assists in the decision-making process.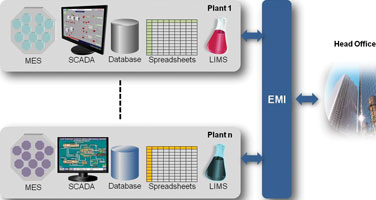 Figure 3: EMI can collect and collate data from disparate sources yet provide knowledge in uniform and standardised formats to all concerned
Price pressure is a key market driver for the discrete manufacturing industry, which needs to continuously look at innovative ways of reducing scrap and re-work, improving asset utilisation and delivering first-pass quality products. EMI technologies, through their visual dashboard capabilities, provide operators and managers the ability to monitor their production in realtime, supported by statistical process control capabilities, which enables them to anticipate problems and to respond quickly when they occur. As a result, quality is improved leading to reduced waste and rework while reduced downtime results in better asset utilisation.
Realtime manufacturing is increasingly becoming a requirement to remain competitive. Manufacturers require visibility into operations 'from the shop floor to the top floor' through performance dashboards (see Figure 4) enabling 'right-time and realtime information', realtime inventory management and co-ordination, exception triggering and notifications. This requirement is becoming ever increasingly apparent in the current financial environment – businesses want to increase productivity and efficiency without any additional capital expenditure. EMI technologies offer these businesses the opportunity to leverage existing investments in infrastructure and applications, while providing the capability to improve efficiency, visibility and agility of manufacturing operations without the need for additional capital expenditure.

Figure 4: Some typical dashboards combining business and operational measurements
Conclusion
The diversity of plant operations in the mining and manufacturing industries will continue to challenge many companies and solution providers. While MES provides the necessary control over synchronising production with business requirements, EMI collates information from a variety of sources to provide the contextualised knowledge or actionable intelligence about the enterprise that is vital to decision-making at all levels.
Some industries do not require the full range of MES functionality while all companies will benefit from the visibility that EMI provides into their realtime performance and the ability to analyse cause-and-effect scenarios. The contextualised information dashboards provided by EMI lets everyone know how their contributions are helping the company achieve its business objectives at all levels.
There is really no longer an excuse for not getting it right.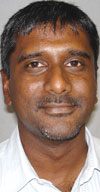 Ugan Maistry
For more information contact Ugan Maistry, EOH Mining and Manufacturing, +27 (0)11 607 8142, ugan.maistry@eoh.co.za, www.eoh.co.za
Further reading:
Siemens launches report on Dawn of Digitalisation and its Impact on Africa
October 2019, Siemens Digital Industries , IT in Manufacturing
Africa needs a digitalisation strategy to compete in the global economy.
Read more...
---
Integrating IT with Operations Technology - a CIO perspective
October 2019, Absolute Perspectives , IT in Manufacturing
Digitisation projects, spurred on by Industry 4.0 and technological advances, have opened up many possibilities to create new value.
Read more...
---
The power of data
October 2019, Throughput Technologies , IT in Manufacturing
Gain access to important information with ProSoft's new OPC UA-based gateway and data logger.
Read more...
---
Securing and managing devices the modern way
October 2019 , IT in Manufacturing
Organisations of all types and sizes are bringing vast numbers of devices into their IT infrastructure and networks. Moreover, these devices are not only smartphones, wearables and tablets because the 
...
Read more...
---
Reliable gas production
September 2019, Siemens Digital Industries , IT in Manufacturing
Energy supplier uses Siemens technology for optimum information exchange.
Read more...
---
Automotive supplier relies on Siemens PLM solution
September 2019, Siemens Digital Industries , IT in Manufacturing
Küster Automotive is an internationally active family-run company and a part of Küster Holding. A full-service supplier, Küster manufactures components for the automotive industry. For its production 
...
Read more...
---
Top tips to help you implement 4IR projects that deliver value
September 2019 , Editor's Choice, IT in Manufacturing
In the just over 10 years I have spent working on IT projects in the manufacturing space, the amount of new fads and IT jargon that has to be adopted has reached the heavens, and ascended into other realms. 
...
Read more...
---
Digitisation requires new skills
September 2019, Schneider Electric South Africa , IT in Manufacturing
Smart grid investments by municipal and public power utilities typically focus on electric distribution and customer systems. The expected benefits include lower costs, better customer service and more 
...
Read more...
---
Industry 4.0: Manufacturing Executing Systems
September 2019, S4 Integration , IT in Manufacturing
Industry 4.0 is set to lead the way for digitisation of manufacturing processes. Manufacturing Executing Systems (MES) are a critical component of Industry 4.0 as they act as an enabler for end-to-end 
...
Read more...
---
Safety and cybersecurity convergence goes beyond safety systems
August 2019 , IT in Manufacturing
However, the scope of safety and cybersecurity goes well beyond process safety systems alone. Across the industrial and infrastructure worlds, an increasing number of end users are adopting more sophisticated 
...
Read more...
---