printer friendly version
Data and digital technologies power new trends in asset management
Technews Industry Guide: Maintenance, Reliability & Asset Optimisation 2020
Maintenance, Test & Measurement, Calibration
With the pace of change accelerating in today's industrial organisations, the expectations for the plant maintenance and operations departments continue to grow as well. This change is advancing in lockstep with the underlying equipment that must be more productive, efficient, and reliable than ever before.
The heightened expectation for asset management solutions brings focus to the primary trends driving changes in the overall enterprise asset management (EAM) market. With technological and product changes across the enterprise fundamentally changing EAM, users in today's industrial organisations now have new tools to better assess how they monitor, maintain, and manage their assets.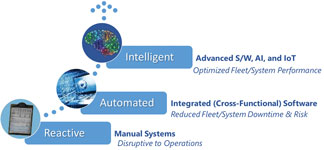 Figure 1. Evolution of EAM Systems.
Actionable, real-time information
These are both challenging and exciting times for maintenance and operations users in industrial organisations looking to find actionable information in a sea of disparate data. With a wide variety of data sources available today, finding the right information, at the right time and, ideally, in the right context, is more important than ever. This is why we're seeing an increasing demand for updated EAM systems and why these systems are needed to support more effective asset lifecycle management (ALM) and asset performance management (APM). Today's enlightened professionals need to look beyond the standard reports based on static, historical data in month-end printouts, since these are insufficient in today's fast-paced maintenance environments.
Maintenance information today increasingly requires visibility into predictive information, forecasts, and projections for preventive and other planned and recommended work. The availability of tools such as data analytics, data visualisation, and predictive analytics to augment EAM and PdM initiatives can provide organisations with a strong competitive differentiator. This is particularly true in maintenance and operations functions, as there is an ongoing challenge to make sense of disparate data. Personnel in these departments often desperately seek ways to extract nuggets of relevant and useful information in a timely (real-time or near-real-time) manner.
Furthermore, because many organisations have traditionally considered analytics to be under the umbrella of dedicated quant staffs, they are often reluctant to undertake analytics initiatives at the business unit level, including maintenance teams. This is driven by the perception that analytics capabilities are only available to those in large organisations that have access to costly analytics solutions and trained data scientists and statisticians assigned to organisations' quant staffs. This perception is beginning to change, however, as there has been an increase recently in 'self-service' style analytics tools that can be used by more plant personnel. These solutions can allow an expanded array of users – and particularly maintenance users – to begin to leverage the power of analytics.
The underlying purpose of many EAM systems has grown from more basic work request, work order, and inventory management information to an expanded role in asset lifecycle management, including the financial implications of managing equipment, personnel, and other resources in asset-intensive industries. Looking ahead, EAM's role as a foundation for capturing and managing industrial IoT, ERP, and similar information that permeates today's industrial organisations. Included are IIoT-enabled monitoring, assessments, and data sharing across maintenance and operations functions, and increased real-time information into equipment availability, performance, trends, and the condition of individual components throughout asset hierarchies.
EAM's extended reach is largely driven by the movement from siloed, monolithic, and proprietary systems to cross-organisational, interconnected, and open enterprise systems that can be used throughout maintenance and operations organisations.
Rising expectations for asset management
Expectations for asset management capabilities, often led by EAM systems, are increasing. These are driven largely by new requirements to support digital transformation initiatives. The result is a need for greater connectivity, visibility, and information-sharing both within and outside of enterprises.
New and expanded features can range from broadening traditional work management planning, scheduling, and execution capabilities; to industry-specific functionality and spare parts inventory management. These capabilities are enhanced by expanded connectivity and visibility to help users make better, more informed, and more timely decisions about preventive and corrective maintenance. In addition, many organisations are already using or at least considering on-premise, SaaS, or hybrid business models.
The implications are significant, as many organisations are reviewing their current EAM strategies within the context of their existing or planned digital transformation projects and initiatives. These conversations often centre on how and where these systems are deployed and accessed, the expected ROI, the cost and effort that would be required to upgrade or replace the current system, and if integration with adjacent systems would be needed.
EAM evolves at an accelerated pace
Asset management system capabilities continue to increase, elevating the state of maintenance and operations management to new levels. Next-gen systems are moving beyond the relatively modest, reactive, and largely manual maintenance capabilities seen in previous CMMS and EAM systems. Expanded EAM capabilities are centred around broader and deeper features and extensions of features to support adjacent systems. In addition, both on-premise and SaaS deployment options are now available.
The adjacent systems include IoT-based sensor networks and condition monitoring systems, plant and enterprise historians, as well as systems intended to support both asset lifecycle management and asset performance management. For ALM, this means broader features in such areas as asset specifications, design, acquisition, and disposal.
To more fully support APM, advanced EAM solutions can include interoperability with a wide range of enterprise inputs, including IoT and edge computing, reliability-centred maintenance (RCM), predictive maintenance (PM), and predictive analytics solutions.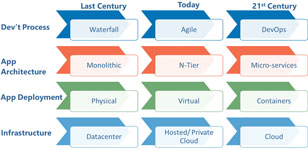 Figure 2. Evolution of IT, OT, and EAM Software Systems.
Further examples of the evolution of IT, OT and EAM systems can be seen in Figure 2, which shows how far the evolution of these systems has occurred over the recent past. They have evolved in many ways, but most notably in such areas as the development process, app architecture and development, and infrastructure.
Included in this transition is a movement from siloed functional solutions to seamless, real-time, enterprise-level asset management systems. These solutions can manage maintenance activities across the board. These can include horizontal solutions for plant, facilities, and field service use; vertical variants for trucking and transportation, public transportation, aviation and aerospace; and other industry-specific asset management systems.
Using EAM to identify appropriate asset management strategies
As a central repository for much asset information, expanded EAM capabilities can be particularly useful when mapping out appropriate maintenance strategies for the wide variety of possible asset types. This can help identify areas currently receiving either too little or too much maintenance.
Mining EAM data can provide a foundation for thoughtful review of recommended maintenance management strategies. For example, assets that do not affect equipment downtime or worker safety can sometimes be run-to-failure and then repaired or replaced as needed. Often, imminent failure of these non-critical assets can be identified during routine PM or other periodic inspections.
However, for assets that can impact uptime and/or safety, an increasing stringent and holistic maintenance maturity model may be warranted, including the use of condition-based, predictive, and prescriptive models.
The rise of mobility in EAM
The ubiquity of mobility and mobile devices of all kinds today drive a 'mobile-first' mentality that extends to EAM, often with ruggedised or even industrialised versions of smartphones, tablets, and laptops.
Increasingly, maintenance teams can plan, troubleshoot, execute, and record work via mobile devices. Nevertheless, ARC's research indicates that almost half of EAM work orders are still handwritten by maintenance personnel, with data entry occurring afterwards by clerical personnel. The resulting output relies on often-stale information that can introduce unwanted latency into maintenance processes. The other 50% of technicians, however, are using computers and mobile devices for work orders and, in the future, most work requests and work orders will be managed via mobile applications and devices. These mobile systems allow technicians to assess complaint, cause, and correction options; research viable repair options needed (and parts availability); and access other needed information to increase maintenance speed and efficiency.
Unfortunately, many organisations find it difficult to identify the tangible benefits of electronic work orders. Paradoxically, this is often because they don't have access to timely data and information.
Mobility in EAM, including handheld smart devices have grown in capability aided by technologies like GPS, GIS, and RFID. Embedded cameras, barcode and QR code scanners, and Bluetooth apps can be used to automate some data collection efforts. In addition to improving data quality, these mobility capabilities enable more powerful applications, improved business processes, and add business value.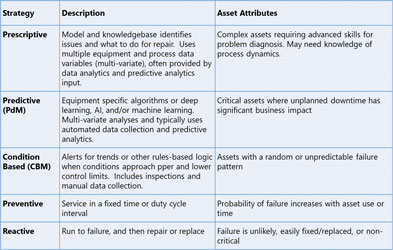 Figure 3. ARC's Maintenance Management Market Maturity Model.
IIoT supports predictive and prescriptive maintenance
New capabilities made available by next-gen versions of EAM systems can be a boon for adjacent capabilities, such as in ALM and APM, condition monitoring, the IIoT, predictive maintenance, and prescriptive maintenance. The connection between EAM, IIoT and predictive maintenance continues, particularly with the ability to collect and share asset data.
Previously, predictive maintenance initiatives were often one-off, ad hoc projects that required custom consulting to manage, acquire, synchronise, and share data within the organisation. Even then, such custom efforts would typically work until changes to the system occurred (like upgrades), leaving many initiatives to break or simply 'wither on the vine.'
With data management and industrial IoT solutions being integral parts of the latest EAM systems, today's IIoT initiatives offer lower development costs, and fewer technology risks than in the past. These are key reasons that PdM capabilities have become easier to deploy. Looking ahead, the melding of EAM, PdM, and analytics help create a powerful force to optimise the potential for IIoT in asset management. This includes new business models for how technology and third-party service providers deliver products and/or services.
AR and VR for maintenance
Some industrial organisations are using, or considering using, augmented reality (AR) and/or virtual reality (VR) to help visualise asset placement, orientation, and key components. AR and VR can be particularly valuable in areas such as inspection, maintenance, and repair.
Both technologies can help users visualise and confirm steps recommended during maintenance and safety checks. While AR is often displayed via apps on smartphones and tablets with annotated callouts, VR is set entirely in an artificial, digital world.
The ability to view digital representations and visual drilldowns of 'parent/child' relationships between assets can help users diagnose and plan repairs. Likewise, the ability to link renderings or integrate to files accessible by an EAM system can provide high value. AR and VR can help smart manufacturing reach its full potential in a variety of ways. This includes enabling workers to more quickly find and understand important equipment and workflow information, enabling them to complete tasks faster and more thoroughly.
AR provides overlays of information such as asset attributes and location, operating parameters, and maintenance or workflow instructions. It's estimated that about half of manufacturing organisations today are testing AR in various forms. This is due to the technology's potential to significantly reduce installation and maintenance costs, improve productivity, and improve outcomes.
AR provides overlays of information such as asset attributes and location, operating parameters, and maintenance or workflow instructions. It's estimated that about half of manufacturing organisations today are testing AR in various forms. This is due to the technology's potential to significantly reduce installation and maintenance costs, improve productivity, and improve outcomes.
A recent Harvard Business Review study explored how AR can improve worker performance. The study mentions a GE technician who wired a wind turbine's control box without and then with the help of an AR device. Without AR, the worker reviewed the instruction manual, turned to the turbine, turned back to the instructions, etc. With AR, the technician performed the same task while guided by line-of-sight instructions overlaid via an AR headset. The result was impressive – the AR-based device improved the worker's performance by over a third during its first use.
While primarily used in the product design and manufacturing process, VR can also be a useful tool for maintenance personnel. Being able to access as-built information can help speed up the diagnostics and repair processes. VR is often used to display as-built and digital twin information, including virtual representations of equipment from 3D CAD, visualisation, and simulation systems. Employees can use a tablet to overlay a digital mockup over images of real systems to identify faulty parts that need to be repaired or replaced.
With the deep insight the technologies can provide into maintenance and operations information, asset geolocation data, as-built specs, and potential hazards, both AR and VR can significantly improve the efficiency, effectiveness, and safety of maintenance organisations.
The age of AR and VR is clearly upon us. As more firms become aware of the potential of AR and VR to make their maintenance operations more efficient and productive, many will look to integrate these capabilities within their EAM systems to improve the overall availability and performance of their critical industrial assets.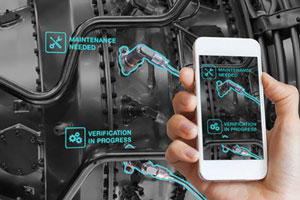 Figure 4. Example of AR Use in Maintenance Management (Source: 123RF).
Digital transformation extends to all areas of EAM
Clearly, the overall digital transformation of industry – enabled in part by the increasing convergence of IT (information technology), OT (operational technology), and ET (engineering technology) – now extends to all areas of EAM. New digitally enabled technologies and approaches such as advanced data analytics and visualisation, mobility, and AR/VR enable today's industrial organisations to move from the less effective reactive and preventive maintenance approaches of the past, to far more effective predictive and even prescriptive maintenance approaches. These tools can help maintenance and operations groups work together more effectively to improve asset availability, reliability, and performance while reducing overall costs, which are the kinds of things that get the positive attention from top management.
Several sessions at the 2020 ARC Industry Forum (https://tinyurl.com/t5s6pan) in Orlando, Florida, focused on digital transformation in asset management. Readers can view videos of this author's Forum presentation at (https://tinyurl.com/quy969d). In another presentation at that same Forum session ( https://tinyurl.com/v6oktmq), Scott Bender from Flint Hill Resources explained his company's approach.
Further reading:
IR thermometer withstands 3-metre drop
October 2021, Comtest , Maintenance, Test & Measurement, Calibration
Comtest has on offer the Fluke 64 MAX IR thermometer with internal memory, unattended monitoring, improved accuracy and increased battery life.
Read more...
---
BMG gearboxes for railway maintenance
October 2021, Bearing Man Group t/a BMG , Maintenance, Test & Measurement, Calibration
BMG supplies the local railways sector with custom-designed planetary gearboxes for use in railway maintenance programmes.
Read more...
---
SKF increases paper machine reliability
October 2021, SKF South Africa , Maintenance, Test & Measurement, Calibration
SKF's virtually maintenance-free rope sheave units offer a unique solution to the pulp and paper industry through improved machine reliability.
Read more...
---
How are infrared cameras calibrated?
October 2021, Instrotech , Maintenance, Test & Measurement, Calibration
Infrared thermometers are calibrated with the help of reference radiation sources called black bodies, which can produce different temperatures with high stability.
Read more...
---
Connected test tools
October 2021, Comtest , Maintenance, Test & Measurement, Calibration
Fluke Connect is a set of tools and a smartphone app that let maintenance technicians capture, securely store and share data with their teams from the field.
Read more...
---
Monitoring at GKN Aerospace
October 2021, ifm - South Africa , Maintenance, Test & Measurement, Calibration
The combined solution of ifm's sensors and software helps GKN understand and improve its equipment.
Read more...
---
Benefits of PowerView CP for pipelines
October 2021, Omniflex Remote Monitoring Specialists , Maintenance, Test & Measurement, Calibration
Omniflex has developed the PowerView CP (cathodic protection) system over several years to bring up-to-date technology to Impressed Current Cathodic Protection.
Read more...
---
Emission monitoring systems selection
October 2021 , Maintenance, Test & Measurement, Calibration
The ARC Advisory Group's Emission Monitoring Systems selection guide is designed to help organisations make informed choices when selecting emission monitoring systems.
Read more...
---
Gas instrument maintenance made easy
September 2021, Comtest , Maintenance, Test & Measurement, Calibration
Comtest is offering iNet Exchange that allows customers to say goodbye to gas instrument maintenance and say hello to an always-ready instrument fleet.
Read more...
---
Compressed air purity analyser
September 2021, Artic Driers International , Maintenance, Test & Measurement, Calibration
These SUTO-iTEC units ensure that c/air systems comply with the relevant ISO 8573 air standard.
Read more...
---