printer friendly version
The IIoT edge is evolving
January 2020
News
In its IIoT context, the edge is traditionally understood to be a kind of half-way point between the plant and the cloud. Physically hard to define, the edge acts as a repository for data collected from the plant's smart sensors and actuators, prior to sending it on to cloud-based analytic applications for processing and interpretation.
The cloud, while also physically hard to define, is conceptually better understood by non-IT personnel. It's a place away from the plant, a server farm for instance, where masses of computing power and data storage capacity are available on a for hire basis. The potential drawbacks with cloud-centric strategies in a processing environment usually have little to do with the cost though, but involve things like latency, bandwidth, OT protocol support and information security.
The question then becomes, which data is better processed in the cloud, and which at the edge? In some cases the answer is clear cut, in others not so much. For instance, it's unlikely that anyone would risk putting critical safety related applications in the cloud just yet, for reasons to do with latency and security. On the other hand, matters relating to energy efficiency and environmental monitoring may be ideal for cloud-based implementation due to their less stringent real-time and security requirements. I'm not suggesting environmental disasters of themselves cannot be catastrophic, just that the early warning signs are usually detectable long before things actually become critical, which means latency of even minutes is probably acceptable here. An example of a monitoring application that could easily be hosted in the cloud is the level in a dam, say, which only needs to be monitored once per day.
The edge then is a conduit to the cloud, but it can also act as a data processing destination in itself, in line with the mantra: "edge where you can; cloud where you can't". This evolving "duality" in the nature of the edge has given rise to the terms "thick-edge" and "thin-edge". Thick-edge refers to architectures where data processing happens at the edge (vs in the cloud), while thin-edge refers to an architecture optimised to transfer large amounts of data to and from the cloud.
In these refined edge-to-cloud setups, industrial Ethernet switches are expected to remain firmly rooted in their connectivity role at the thin edge of the emerging multi-tiered stack, with continued reliance on thick edge devices for edge computing. See the ARC Advisory Group article on page 38 for more on how decentralised, autonomous plant operation can be facilitated through distributed communication and advanced network infrastructure.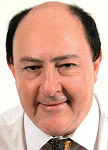 All the best for 2020
On behalf of the team at SA Instrumentation and Control, welcome back to all our readers and advertisers – 2020 is going to be another challenging year and we wish you all the very best in your endeavours.
Steven Meyer
Editor: SA Instrumentation & Control
Credit(s)
Further reading:
University of London opens electronics laboratory based on Tektronix solutions
January 2020 , News
Royal Holloway, University of London, has officially opened its new Beatrice Shilling Building which includes state-of-the-art teaching laboratories in partnership with Tektronix, a leading worldwide 
...
Read more...
---
Rockwell Automation named a leader in Manufacturing Execution Systems
January 2020 , News
Rockwell Automation has announced its recognition as a leader in the Gartner Magic Quadrant for Manufacturing Execution Systems for the second consecutive year. Since the 2018 report, Rockwell Automation 
...
Read more...
---
SKF acquires industrial AI company
January 2020 , News
SKF has signed an agreement to acquire Presenso, a company that develops and deploys artificial intelligence (AI)-based predictive maintenance software. Presenso's capability enables production plants 
...
Read more...
---
Bosch Ulwazi hosts 2019 Engineer in Training function
January 2020 , News
Bosch Ulwazi's 2019 Engineer-in-Training (EIT) Conference was recently held in Mt Edgecombe. At this annual event, graduates are given an interactive platform to showcase the knowledge and skills they 
...
Read more...
---
Smart cities embrace 4IR
January 2020, Schneider Electric South Africa , News
Smart cities rely on smart grid technology that includes traditional and renewable energy sources in its mix of power supply. Driven by the advanced technology of the fourth industrial revolution (4IR), 
...
Read more...
---
North American EtherCAT Plug Fest offers opportunities
January 2020 , News
The 2019 North American EtherCAT Plug Fest recently took place in Denver, USA. Numerous well-known manufacturers of EtherCAT devices came together over two days to test the interoperability of their products 
...
Read more...
---
EM Bloemfontein offers accredited training courses
January 2020, ElectroMechanica , News
The Bloemfontein branch of supplier ElectroMechanica (EM) plans to make significant inroads in the Free State region thanks to its fully-equipped training facility, focusing mainly on automation products 
...
Read more...
---
Cummins boosts production at two glass manufacturers
January 2020 , News
Standby power systems from Cummins are providing extra protection at two glass-manufacturing facilities in Lahore, Pakistan, allowing production lines to always be on, and operations to continue seamlessly 
...
Read more...
---
Schneider Electric announces local manufacturing and reduced lead times
January 2020, Schneider Electric South Africa , News
Schneider Electric South Africa has announced that its PIX Easy Air Insulated Switchgear, previously 100% internationally manufactured, will now have a 68% local finishing process, reducing the customer 
...
Read more...
---
F'SASEC launches second training centre at Sedibeng TVET College
January 2020, Schneider Electric South Africa , News
Representing an important milestone in its access to education journey, the French South African Schneider Electric Education Centre (F'SASEC) network has launched a second practical training laboratory 
...
Read more...
---