printer friendly version
From the editor's desk: Automation professionals need communication strategy too
September 2019
News
Catching the eye of a potential customer has become more difficult than ever thanks to the ethos of information promiscuity that defines the 21st century. It's never been easy to stand out in a crowded market, but one thing is sure, the competitive challenges associated with the fourth industrial age are unlike any we have ever seen before.
The fundamentals of good business haven't changed of course, even though the products and services have, which means that consumers demand value exactly as they did before – and perhaps even more so. What has changed is the proliferation of tools that marketing has at its disposal to get the company message out there. Social media has changed everything – or has it?
'It's vital to go viral,' chant the converts. But for many industrial businesses, the social nature of the medium is its biggest limitation i.e. the message must have some social appeal for it to propagate effectively through the network. Therein lies the rub – the fundamentals of good marketing still apply, and one of those fundamentals is targeting. For marketers wanting to promote the latest cellphone to a fan base of millions, social media is indeed powerful; for marketers wanting to promote the benefits of a new chemical producer's state-of-the-art supply chain, a targeted industry publication is a much better option.
As far as the manufacturing and process industries go, SA Instrumentation and Control has been (and will remain) a tightly targeted publication aimed at spreading news about the latest developments in automation and control technology. We have always seen the system integrators as essential to the future of the industry, as they have seen the value in having a presence in the System Integrator section of our magazine.
Over the course of the last year, we've been approached by several industry personalities asking why we don't extend this to include consulting engineers and project houses as well. So we have. After discussions with Chris Campbell, CEO of Consulting Engineers South Africa (CESA), product manager Jane van der Spuy and I put our heads together to flesh out the idea.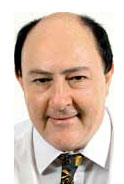 What we've come up with is a flexible mix of advertising, editorial and public relations coverage that can be tailored to suit the communication strategy of any industry-related organisation, large or small. The new section in the magazine is designed to raise awareness for all consulting automation professionals – and the services they provide – in a targeted publication that reaches an audience of nearly 5000 industry professionals and decision makers. If you're on a limited budget and looking for an effective way to cut through the clutter, both in print and online media, then we've lined up an excellent value proposition for you. Contact Jane at jane@technews.co.za to discuss your specific marketing requirements, either as standalone, or to boost what you might already be doing in your social networks.
Steven Meyer
Editor: SA Instrumentation & Control
Credit(s)
Further reading:
FIRST Lego League goes from strength to strength
July 2020 , News
FIRST (for inspiration and recognition of science and technology) is an international organisation that aims to generate an interest in mathematics, science and technology through the use of robotics 
...
Read more...
---
Aguru announces successful Safe-Trace Contact Tracing trial at Adcock Ingram Critical Care
July 2020 , News
Aguru Business Solutions (Aguru), a company specialising in automation and digital transformation advisory and project management services, has successfully completed a Proof of Concept (PoC) trial of 
...
Read more...
---
From the editor's desk: Coronavirus pulls the trigger on digital transformation
July 2020, Technews Publishing (SA Instrumentation & Control) , News
The general consensus among economists is that the disruption to global markets caused by the coronavirus pandemic is going to result in economic upheaval of proportions not seen since the disastrous 
...
Read more...
---
Siemens South Africa joins forces with the National Ventilator project community in response to the COVID-19 pandemic
June 2020, Siemens Digital Industries , News
Siemens has been a long-standing partner of the Council for Scientific and Industrial Research (CSIR) in South Africa and have cooperated in various field of research, including manufacturing and mining. 
...
Read more...
---
Endress+Hauser Switzerland turns 60
June 2020, Endress+Hauser South Africa , News
The Swiss sales centre of Endress+Hauser is celebrating its 60th anniversary. Active in Switzerland since 1960, today the global leader in measurement instrumentation, services and solutions for industrial 
...
Read more...
---
How investing in a niche market placed Yokogawa aboard the International Space Station
June 2020, Yokogawa South Africa , News
While the world was abuzz with excitement over the revival of U.S. manned spaceflight, another equally promising space endeavour flew under the radar. On 20 May, the H-II Transfer Vehicle (HTV-9), affectionately 
...
Read more...
---
Siemens and Bentley Systems build digital twin for Indonesian petrochemical complex
June 2020, Siemens Digital Industries , News
Siemens and Bentley Systems will develop the first petrochemical digital twin in Indonesia for Chandra Asri, the country's largest integrated petrochemical complex. With over 27 year footprint, the latter 
...
Read more...
---
Hitachi ABB Power Grids commences operations
June 2020, ABB South Africa , News
In accordance with the agreement signed on 17 December 2018, Hitachi and ABB have announced the completion of all required procedures as planned and the formation of Hitachi ABB Power Grids Ltd. on 1 
...
Read more...
---
Zest grows Africa base with local partners
June 2020, Zest WEG Group , News
"The key to sustainable growth in Africa is partnering with locally owned companies which have proven track records, are technically sound, have strong market knowledge and a business culture aligned 
...
Read more...
---
Gas control products for Covid-19
June 2020, Fluid Systems Africa , News
Fluid Systems Africa (FSA) is the authorised distributor for Gas Control Equipment (GCE) in Africa, and supplies a wide range of healthcare and high-purity products. The global spread of Covid-19 
...
Read more...
---