printer friendly version
Why organisations invariably underestimate the true costs of MRO
Technews Industry Guide - Maintenance, Reliability & Asset Optimisation 2016
Maintenance, Test & Measurement, Calibration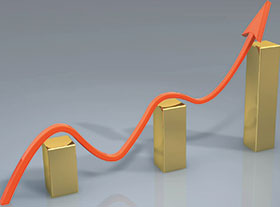 The complexity of MRO (maintenance, repair and overhaul) procurement means that organisations spend a disproportionate amount of time sourcing and purchasing items that are of relatively small value, both individually and in total. These process costs are largely invisible, and therefore tend to be underestimated or even ignored, but can be significant. To put it into perspective, if an organisation's MRO product spend budget is £100 000 then you they are actually spending more than £300 000 in total procurement costs.
This white paper explores why the complexity of MRO can disguise the true scale of its costs and frustrate attempts to achieve cost savings in this area. In particular it looks at how focusing properly on MRO and understanding its true nature can reveal to the organisation savings and efficiencies it had not previously realised existed or were achievable.
Definitions
An understanding of the terminology will be useful before getting into the details.
Product costs are defined as the direct costs associated with a product or piece of merchandise. In a company's accounting ledger this is usually considered as Cost of Goods Sold (COGS).
Processing costs are defined as the man-hours expended in purchasing, receiving, store-keeping and intra-company materials movement; purchase orders issued; invoices processed; accounts payable checks; cost and material accounting; data entry; database maintenance; bidding, sourcing and negotiating; inventory obsolescence and overstock; expediting and tracing of open orders; missed or late deliveries; errors and quality deviations.
MRO complexity disguises savings opportunities
MRO is complex. Multiple stakeholders, multiple sites, diverse product sourcing, numerous suppliers, inconsistency of procurement systems employed and other factors all add to the complexity; and that complexity adds to the cost. Yet when companies evaluate cost-drivers within their organisation, more often than not MRO costs are overlooked, as costs historically are only on average 20% of the total COGS for a typical company.
This low percentage of COGS leads companies to focus their attention elsewhere in reducing costs – usually trying to concentrate on becoming efficient in sourcing and procuring direct goods.
A fresh look at cost components
Within an organisation, product costs – which are visible on invoices – make up about 60% of the total procurement costs, while 40% of the purchasing expenditure is spent on non-production activities.
These costs are made up of process costs incurred in sourcing, procuring, stocking and managing the products. The numbers for process costs can be significantly higher in various industries, especially those with multiple sites and non-standard procurement processes.
MRO product purchase costs account for a maximum of 15-25% of these invoiced costs. The number remains small as these products do not constitute a part of the end-product, but are about 'keeping the machines running' effectively and efficiently.
Though this does not come as a surprise to experienced procurement professionals, it nevertheless enables us to put a monetary value on MRO process costs to show their "expensiveness". It also enables us to see and compare MRO product and process costs together and so come to multiple decision points.
These insights on the enormity of MRO process costs were corroborated from multiple white papers by a team at Manchester Business School (MBS). Some defined it through workload terms: "Typically, MRO items account for 80% of the procurement department personnel workload"; others preferred to use the number of dollars: "MRO represents about 20% of the total spending for materials, but consumes about 80% of the process expenses."
What this MBS study brought to light, was that about 80% of the process costs could be attributed to MRO processes.
Such lack of focus on MRO leads companies to use a price-led procurement strategy which, though successfully implemented in direct procurement, is counterproductive in MRO. Yet MRO processing costs typically represent 80% of the organisation's total processing costs.
To put the importance of the impact of MRO costs on financial performance into perspective, whilst it takes a 10% increase in revenues to achieve a 20% increase in earnings per share, a 1% decrease in operating costs gains the same result.
With such huge tangible returns it is essential to look afresh at the cost structures, especially product and process costs, through a Total Product Procurement perspective, rather than through the narrow lens of direct goods procurement or price reduction.
Implication
The MBS research shows the interrelation of workload, pounds spent and number of orders, to make the conclusion that organisations spend a disproportionate amount of their time procuring MRO items which are of a very small value, both individually and also in total, so fitting the Pareto split (80/20) perfectly.
Taking these points to the next step, the implication is that MRO costs as a whole make up 47% of product procurement costs.
If the total product procurement costs are now rearranged to look at MRO costs together (both product and process), and direct product costs together (both product and process), it becomes apparent that MRO constitutes 47% of an organisation's material procurement costs.
This is a critical insight which, although it has been mentioned in many research findings, has until now never been backed up by a quantitative analysis. On an individual product basis this has been mentioned in white papers as: "An average per purchase procurement processing cost of £100." When you compare this to the average MRO order purchase size of £100 that means for every average purchase there is 100% increase in total costs due to soft dollars, however such small amounts aggregated across all your process costs result in a significant spend size. To put it into perspective, this means that if your MRO product spend budget is £100 000 then you are spending £300 000 in your total procurement costs.
Conclusion
As it is such a major component of an organisation's procurement costs (47%), and as it has unique characteristics, MRO procurement needs a deeper understanding and a refocus. With process costs representing as much as double the average product costs, MRO process costs can present a great opportunity to realise significant cost savings, through various acknowledged procurement improvement strategies.
This, along with the understanding that MRO, through its unplanned nature, is different from direct procurement, leads to a conclusion that MRO procurement strategy needs to have a different and an equal focus in cost saving strategies.
Methodology
In a broad-ranging project, RS Components has worked with MBS to identify and evaluate industry best practices in realising generic cost savings strategies. The project also had an objective of determining the cost-drivers associated with MRO procurement in companies, with the goal of identifying the percentage of processing costs to product costs within total product procurement costs.
The project methodology included primary and secondary research. Interviews with Academics from the University of Manchester and industry Subject Matter Experts (SMEs) related to MRO procurement and also a web survey formed part of the primary research.
The secondary research phase involved studying materials related to the project in the form of white papers, published papers, articles, other professional publications, the MBS library databases, Internet sources and information shared by RS during client meetings.
RS Components are at the forefront of developing best practice procurement strategies to help businesses save costs and improve efficiency and effectiveness.
For more information contact Tanya Erasmus, RS Components South Africa, +27 (0)11 691 9300, tanya.erasmus@rs-components.com, www.za.rs-online.com
Credit(s)
Further reading:
Gas instrument maintenance made easy
September 2021, Comtest , Maintenance, Test & Measurement, Calibration
Comtest is offering iNet Exchange that allows customers to say goodbye to gas instrument maintenance and say hello to an always-ready instrument fleet.
Read more...
---
Compressed air purity analyser
September 2021, Artic Driers International , Maintenance, Test & Measurement, Calibration
These SUTO-iTEC units ensure that c/air systems comply with the relevant ISO 8573 air standard.
Read more...
---
RS adds IIoT-enabled sensors
September 2021, RS Components SA , Sensors & Transducers
Over 2000 added items include the latest IIoT sensors and machine safety systems for smart manufacturing developments.
Read more...
---
Remote monitoring for CP systems
August 2021, Omniflex Remote Monitoring Specialists , Maintenance, Test & Measurement, Calibration
PowerView iREF8 allows businesses to add remote monitoring to existing cathodic protection (CP) systems.
Read more...
---
Online monitoring of haul trucks
August 2021, SKF South Africa , Maintenance, Test & Measurement, Calibration
IMx-16 Multilog online monitoring systems on two mobile mining haul trucks at a leading copper mine in Zambia predict critical component failures and allow for planned predictive maintenance procedures to be carried out.
Read more...
---
Monitoring oil and gas pipelines
August 2021, RJ Connect , Maintenance, Test & Measurement, Calibration
Moxa's MDS-G4020 series offers a modular platform that can be fitted with fibre interfaces to connect pipeline subsystems to a control centre over long distances.
Read more...
---
Non-contact meter for voltage measurements
August 2021, Comtest , Maintenance, Test & Measurement, Calibration
The new Fluke 377 FC and 378 FC Non-Contact Voltage True-RMS AC/DC Clamp Meters can measure voltage and current simultaneously without touching a live wire.
Read more...
---
Optimum efficiency at healthcare facilities
Technews Industry Guide: Sustainable Manufacturing 2021, Comtest , Maintenance, Test & Measurement, Calibration
Comtest solutions to help surpass safety standards with optimum efficiency.
Read more...
---
Remove water from factory air
Technews Industry Guide: Sustainable Manufacturing 2021, SMC Corporation South Africa , Maintenance, Test & Measurement, Calibration
A leading cause of costly downtime and emergency maintenance is water vapour and the resulting condensed water that is trapped in factory compressed air.
Read more...
---
Mitigating manufacturing downtime with smart services
Technews Industry Guide: Sustainable Manufacturing 2021, Schneider Electric South Africa , Maintenance, Test & Measurement, Calibration
The reliability of equipment forms a fundamental part of business sustainability, particularly when it comes to production continuity and downtime avoidance.
Read more...
---