printer friendly version
Automation markup language emerges
August 2012
IT in Manufacturing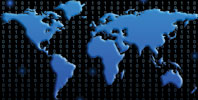 While companies in the manufacturing industries face many challenges, reducing costs and time-to-market both appear near the top of the list for many CEOs. Since engineering speed and efficiency can reduce the time it takes to bring new products to market and engineering and commissioning costs typically represent a considerable percentage of a manufacturing company's overall cost structure, virtually all manufacturers today have invested in engineering tools.
Unfortunately, while modern engineering tools can help reduce engineering time and effort and increase productivity to a significant degree, tools for different engineering disciplines often lack interoperability due to incompatible data formats. This means that the same data must be entered multiple times into the different engineering tools used across engineering disciplines. These include mechanical plant engineering, electrical design, process engineering, process control engineering, HMI development, PLC programming, and robotics programming. This increases time, cost and effort, and introduces the potential for errors.
The goal of the European-based AutomationML initiative is to provide a common format, enabling data exchange and interoperability between the disparate engineering tools.
The problem of data exchange between engineering tools
As companies use many different engineering tools to work on an object in the production process, seamless exchange of data between these tools is of paramount importance. But different engineering tools have different, often incompatible, data formats. This makes it difficult, if not impossible, to exchange data.
A common solution is to write custom export and import tools to transfer the data files from the source engineering tool into the target engineering tool using pair-wise data exchange. The problem with pair-wise data exchanges between engineering tools is that the file export/import between the different engineering tools gets confusing. This approach also consumes significant engineering time, since custom exporters and importers need to be written for each and every engineering tool. Obviously, this also requires engineers to understand the different data formats for the wide variety of engineering tools used across most manufacturing companies.
Different approaches possible
A successful solution to the problem of exchanging data between different engineering tools must be easy, fast, scalable and backwards traceable. One possible approach, a common database, would require that multiple vendors develop their engineering tools in a harmonised manner. While this would be very helpful for users, it would also tend to inhibit innovation.
Another approach is to have a common data format for all engineering tools. This might be achieved through semantic standardisation, but also has disadvantages. It would require the feedback from users and tool vendors, but the tool vendors prefer to wait for the standardisation process to be completed.
Data exchange with AutomationML
The Automation Markup Language (or AutomationML) interface enables data from different engineering tools to be exported and imported without confusing and time-consuming procedures.
AutomationML started in 2006 as an industry consortium led by Daimler. The AutomationML association was founded in 2009 by Daimler, ABB, Siemens, the University of Magdeburg, the Fraunhofer IITB, NetAllied Systems, and Zühlke Engineering. The association now has 25 member companies in Europe and is growing. The purpose of the association is further to develop an open and licence-free interface to improve the engineering process via standardised data exchange between engineering tools.
Recent developments
In May 2012 the new engine, AutomationML 2.01, was released together with a new editor that simplifies the creation of exporters and importers. At a recent user conference in Germany, the AutomationML association presented and explained its new tools and engine to generally favourable response. This should help increase user support for the initiative.
How does AutomationML work?
AutomationML works as a common data format. Exchanging data between different engineering tools is accomplished by simply exporting the data into the common format. The private data of an engineering tool is exported to a neutral data format that other engineering tools can import and use. To export data, each exporting engineering tool needs to have an exporter that 'translates' the private data of the source engineering tool into the neutral data format.
To import the data from the neutral data format, each importing engineering tool needs an importer. This importer 'translates' the neutral data format into the language of the importing engineering tool.
As complex as this sounds, compared to having to write exporters and importers for every engineering tool language used across the engineering process, using the AutomationML format can save a lot of time. Users of AutomationML say that they were able to configure exports and imports within a few hours, depending on the amount of data. The AutomationML Association provides app-like tools that make it easy for users to configure the needed exporters and importers.
Can AutomationML support collaborative functionality?
AutomationML can help support collaborative processes. Intermediate software based on AutomationML manages data exchange, tracks responsibilities, and mediates and exchanges data.
ARC Advisory Group believes that an intermediate tool built on AutomationML could enhance collaboration. The AutoCAD user owns the data. He or she allows parts of his/her private data from this engineering tool to be edited by others and sets rights through the intermediate software. Users could also trace who has made which changes by using version management in the intermediate software. The AutomationML association can provide users with this kind of intermediate software.
Not appropriate for all situations
ARC expects that companies that use a variety of different engineering tools and are currently using manual data exchange between these tools could potentially gain significant benefits from AutomationML, particularly if their goals include being able to reduce the time required to bring products to market and the associated engineering effort and costs.
However, both the source and target engineering tools must meet some preconditions. For instance, source data must be exportable into AutomationML. To this end, the AutomationML association must provide users with a tool to determine whether or not their current engineering tools fit this important precondition to the benefits of AutomationML.
For more information contact Paul Miller, ARC Advisory Group, +1 781 471 1126, pmiller@arcweb.com, www.arcweb.com
Further reading:
Navigate the fourth industrial revolution with PricewaterhouseCoopers
November 2019 , IT in Manufacturing
Using the building blocks of 4IR to transform business processes into manufacturing advantages requires a holistic approach.
Read more...
---
Artificial intelligence in manufacturing – a practical and simplified view
November 2019, Altron Bytes Systems Integration , IT in Manufacturing
Looking at and interpreting data generated during the manufacturing process to find ways to reduce waste, improve quality and increase yield is not new. However, the increased use of digital technologies 
...
Read more...
---
Intelligent data glasses support production
November 2019, Siemens Digital Industries , IT in Manufacturing
Augmented Reality (AR) has arrived in the workplace: for the last three years, a consortium of six companies and institutions chaired by Siemens has been researching the use of augmented reality (AR) 
...
Read more...
---
Siemens launches report on Dawn of Digitalisation and its Impact on Africa
October 2019, Siemens Digital Industries , IT in Manufacturing
Africa needs a digitalisation strategy to compete in the global economy.
Read more...
---
Integrating IT with Operations Technology - a CIO perspective
October 2019, Absolute Perspectives , IT in Manufacturing
Digitisation projects, spurred on by Industry 4.0 and technological advances, have opened up many possibilities to create new value.
Read more...
---
Real-time data increases metal recovery at Peñasquito mine
November 2019 , IT in Manufacturing
At a recent OSIsoft User Conference in California, ARC Advisory Group had an opportunity to learn about a related project at Newmont Goldcorp's flagship Peñasquito gold, silver, zinc, and lead mine in 
...
Read more...
---
The power of data
October 2019, Throughput Technologies , IT in Manufacturing
Gain access to important information with ProSoft's new OPC UA-based gateway and data logger.
Read more...
---
Securing and managing devices the modern way
October 2019 , IT in Manufacturing
Organisations of all types and sizes are bringing vast numbers of devices into their IT infrastructure and networks. Moreover, these devices are not only smartphones, wearables and tablets because the 
...
Read more...
---
Reliable gas production
September 2019, Siemens Digital Industries , IT in Manufacturing
Energy supplier uses Siemens technology for optimum information exchange.
Read more...
---
Automotive supplier relies on Siemens PLM solution
September 2019, Siemens Digital Industries , IT in Manufacturing
Küster Automotive is an internationally active family-run company and a part of Küster Holding. A full-service supplier, Küster manufactures components for the automotive industry. For its production 
...
Read more...
---