printer friendly version
Making the case for control systems migration
June 2013
System Integration & Control Systems Design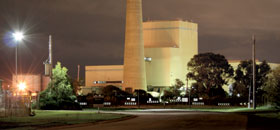 As the control system end users gathered at ARC Advisory Group's recent World Industry Forum in Orlando for the third in a series of annual workshops on the topic of control system migration, it became apparent that ageing control systems, several of which have been in place for 20 years or more, remain a daunting issue for many. Users, including those in the mining, power, and hydrocarbon processing industries, continue to struggle to determine exactly when their efforts to keep their legacy systems operating are no longer viable and it is finally time to replace these with new technology.
Migration to a new system must be viewed as a business decision
Many large global process companies today have delayed replacing their out-of-date control systems for so long that the number of systems that need replacing is staggering. Even if these companies started replacing their systems today, the process would take years to complete.
The problem is not going away and will only become more pronounced as competitive and other pressures increase and the industry continues to move toward commercial off the shelf (COTS) technologies. As workshop participants discussed, while many older components found in the current installed base of technology may have been designed and built to last, time and environment will take their toll on even the most rugged design.
As the collective group, the end users agreed that just because a system is old and long since paid for, increased maintenance and support costs alone are not necessarily adequate to justify replacement. Making a decision to migrate from the legacy system to a new one has to be viewed as a business decision. As such, it competes with all other potential business decisions that are vying for capital.
From a strictly business point of view, workshop participants largely agreed that it made sense to postpone the expense of the migration for as long as possible…just as long as this didn't represent a threat to the business, process, or personnel.
Management at some of the workshop participants' companies tends to favour extending the life of the legacy control systems as long as possible. This is due in part to the sense that the majority of increased value of new systems actually comes from production management applications and platforms, not from the basic control system. Users expressed their desire for a justification tool that could help them build a credible business case for control system migration.
Planning to avoid obsolescence is essential
Although maintenance costs are typically higher for control systems that are at or approaching their obsolescence, this alone is not enough to justify replacement.
One of the system life extension strategies that many companies have used (with varying degrees of success) is to look to other sites and/or sources for used or refurbished parts to ensure a sufficient store of spares. As the workshop participants discussed, the effective yield for these 'harvested' used parts can be problematic, since experience shows that as many as one-third of all used parts are not serviceable.
As might be expected, once a control system migration has been approved, detailed plans must be developed and put in place. Several of the end user participants in the workshop contributed some very specific recommendations from their own migration experiences.
When the time comes to decide whether or not to replace a legacy control system, management must be involved in the decision since it controls the capital budget. As several participants learned, it is not good to assume that a single management approval will continue to hold over time.
Once justification has been approved, all participants would agree that whether the system being migrated is large or small, proper planning is essential. Even if the system is small and the plan calls for replacement during a scheduled plant shutdown, the plan must have built-in flexibility to accommodate contingencies.
Standardisation and metrics
In most large process companies, the central engineering group typically looks for migration-related metrics before, during, and after a migration. The 'before' metrics include indications of reduced reliability, safe operation, or overall performance. During migration, these would include such items as how many loops are converted per day using a hot cutover approach and whether or not production is impacted. Post-migration, metrics should include changes in performance attributable to the new control system.
For companies with multiple sites, it is best to have the strategy, economic justification and high-level plan defined by a central authority such as central engineering. Also, central authority should set the technical standards and help to coordinate inter-project collaboration. At the site level, migration projects require a detailed scope definition, specific resource plan, and detailed cost estimation.
Developing and using standards for generating the software code for the replacement system ensures some enforcement of the approach that the company wants to use. Software utilities for database and graphics conversions and cross referencing can help, but the consensus was that most users would welcome better tools to assist in the conversion from the legacy systems.
For more information contact Paul Miller, ARC Advisory Group, +1 781 471 1126, pmiller@arcweb.com, www.arcweb.com
Further reading:
SCiBOTRON's quality culture the key to success
May 2020 , System Integration & Control Systems Design
The company was founded on lean principles and quickly grew into a QSE (Qualifying Small Enterprise). Ricardo Paddy, managing director and founding member, attributes one of the reasons for the company's 
...
Read more...
---
Sustainability in practice at Omron
January 2021, Omron Electronics , System Integration & Control Systems Design
Today, sustainability is no longer a niche topic, but something that companies are integrating into their business strategies on a daily basis. Not only are sustainability practices necessary to answer 
...
Read more...
---
Portion cutter for fish and poultry
November 2020, Beckhoff Automation , System Integration & Control Systems Design
Extremely fast and highly precise meat portion cutter leverages PC control.
Read more...
---
Five factors influencing the choice of industrial control hardware
January 2021, RJ Connect , System Integration & Control Systems Design
Since industrial control systems are a major investment, system integrators are well advised to consider the following five factors during the equipment selection phase of a project.
Read more...
---
Pepperl+Fuchs: entering the digital age
January 2021, Pepperl+Fuchs , System Integration & Control Systems Design
In today's digital world, data should be as readily available as electricity from the socket.
Read more...
---
Safe and reliable steel production
January 2021, Endress+Hauser South Africa , System Integration & Control Systems Design
Improve the safety of your steel production with Endress+Hauser's dependable measurement and software solutions.
Read more...
---
Omniflex enables mine water quality
October 2020, Omniflex Remote Monitoring Specialists , System Integration & Control Systems Design
Water licences carry a 'Burden of Proof' that the licence holder will not harm the environment or the water system through its activities. This covers the use of water from the system and the responsible 
...
Read more...
---
Safe and efficient water and wastewater treatment
October 2020, Endress+Hauser South Africa , System Integration & Control Systems Design
Depending on the application and the industry, water needs to have different properties to ensure the quality of finished products and the overall safety of production.
Read more...
---
PC-based control monitors road tunnel with flexible scalability
October 2020, Beckhoff Automation , System Integration & Control Systems Design
With more than 200 industrial PCs in operation, the Kaisermühlen Tunnel in Vienna shows that scalable PC-based control technology from Beckhoff is an optimum automation platform in this environment.
Read more...
---
PC-based control reduces complexity in folio applications
October 2020, Beckhoff Automation , System Integration & Control Systems Design
BW Papersystems relied on PC-based control for the development of the eCon folio-size sheeter, which greatly reduced complexity and costs compared to the legacy system it replaced.
Read more...
---