printer friendly version
Megatrends shaping the auto industry
November 2023 Editor's Choice IT in Manufacturing
The automotive industry is in the midst of a technology-driven revolution that will not only advance the safety and sustainability of transportation, but also transform how consumers interact with their vehicles and the original equipment manufacturer (OEM) brands behind them. Over the course of the next 10 years, the simultaneous rollout of three major automotive technology trends – autonomous driving, electrification and software-defined vehicles (SDVs) – will combine to deliver new mobility applications and in-cabin experiences, far beyond what has been possible to date.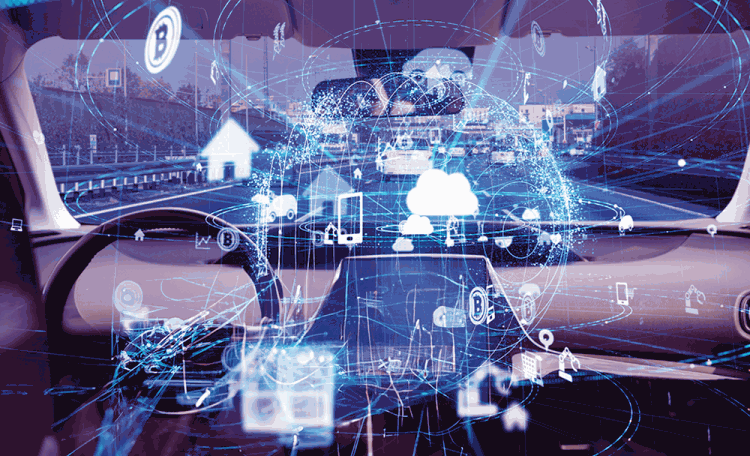 Delivering on these three megatrends represents a significant challenge, requiring automakers to invest in a host of new enabling technologies, ranging from high-performance compute to ultra-reliable connectivity and artificial intelligence (AI), with most of these new enabling technologies requiring expertise that resides further away from the conventional, mechanical engineering automotive skillset.
This whitepaper takes a look at each of these megatrends from three key aspects: current advantages, the enabling technologies required, and the applications involved in reshaping the automotive industry.
To find out more download the whitepaper from www.instrumentation.co.za/ex/abi_auto_trends.pdf
For more information contact ABI Research, +1 516 624 2500, amanda@abiresearch.com, www.abiresearch.com
Further reading:
New IO-Link master future-proofs pneumatic valve systems
Emerson Automation Solutions Editor's Choice Pneumatics & Hydraulics
Emerson has introduced a new Class A IO-Link master that provides customers with a cost-effective solution for smart and analogue sensor connectivity on the AVENTICS Series G3 Fieldbus platform.
Read more...
---
Thor's hammer of pneumatic knockers
Neu Matics SA Editor's Choice Pneumatics & Hydraulics
Neu Matics acts as sole distributor for a range of internationally recognised brands, and one of these is the pneumatic knocker from singold.
Read more...
---
How to look after your pressure gauge
SA Gauge Editor's Choice Pressure Measurement & Control
Pressure and temperature gauges are very widely used on process plants. Specialising in the design and manufacture of pressure and temperature measuring instruments, SA Gauge believes that all process and ambient factors should be considered when selecting and installing pressure measuring devices. The company recommends that the following guidelines on selection and calibration be followed in order to prevent gauge failure.
Read more...
---
Case History 190: Measurement problem ruins level control.
Michael Brown Control Engineering Editor's Choice Fieldbus & Industrial Networking
The widely held belief in many plants that tuning will solve all base layer control problems is completely fallacious. Bad tuning is generally not the main reason for loops to perform badly. It is important when performing optimisation that all elements in a loop are considered, in addition to the control strategy, before even thinking of tuning.
Read more...
---
Precise part machining
Beckhoff Automation Editor's Choice Fieldbus & Industrial Networking
toolcraft manufactures on behalf of its customers using its 60 CNC machines, and designs, plans and builds turnkey production systems for companies in various industries, having added injection moulding, mould making and additive manufacturing technologies along the way. Robotics is the company's newest technology division. This is why toolcraft relies on PC-based control, including in the production cells, which have seven-axis milling robots for machining components at CNC level.
Read more...
---
How lighting solutions support lean manufacturing processes
Turck Banner Southern Africa Editor's Choice Industrial Wireless
The philosophy of lean principles is a big trend in the pharmaceutical industry. It emphasises using time and resources as efficiently as possible in order to reduce waste and focus on value-added activities. Here are four examples of how lighting solutions can help increase efficiency by addressing common sources of wasted time and resources in pharmaceutical manufacturing.
Read more...
---
Loop signatures 20: The great deceivers.
Michael Brown Control Engineering Editor's Choice
It is generally better to live with noise rather than filtering it out, provided it does not cause the final control element to jump around excessively.
Read more...
---
Getting results with process optimisation and AI
Loesche South Africa Editor's Choice IT in Manufacturing
Cement is one of the most energy-intensive industries, and a typical cement plant consumes around 100 kWh of energy for each ton of production. LOESCHE'S software solution systems can automatically assess a vertical roller mill's process parameters and help optimise power consumption, improve maintenance, reduce environmental issues and make the process sustainable.
Read more...
---
Unlocking the potential of industrial AI
Editor's Choice
Artificial Intelligence (AI) is not just a buzzword; it's a dynamic field with tangible industrial applications that are already starting to reshape certain industries. In this article we explore the real-world impact of Industrial AI, moving beyond the initial hype.
Read more...
---
20 years of EtherCAT
Editor's Choice
EtherCAT Technology Group (ETG) will be holding a series of exclusive breakfast seminars across the country at the end of October. Here is executive director, Martin Rostan's Q&A account of EtherCAT's remarkable history.
Read more...
---