printer friendly version
SAIMC: From the office of the CEO: Another new engineering discipline
July 2023
SAIMC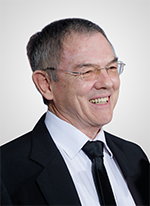 Johan Maartens.
In South Africa, the Engineering Council of South Africa (ECSA) defines the various engineering disciplines within which professionals may register. These names may not always be the names that the industry would prefer.
One of these names is 'computer engineering', which is quite misleading. Computer engineering is not information technology (IT), and industrial computer engineering could have been a more accurate name for this new discipline.
In contrast to information technology, computer engineering is an engineering discipline combining electrical engineering and computer science to design, develop and test industrial control systems, computer systems, communication networks, and associated software. Computer engineers are involved in various fields, including robotics, artificial intelligence, cybersecurity, internet of things, biomedical engineering, etc. Computer engineering is a rapidly growing and evolving field that requires constant innovation and adaptation to meet the needs and challenges of society and industry.
ECSA tasked SAIMC with developing a Code of Practice for computer engineering. Our thanks go to Dr Henri Marais, associate professor and undergraduate programme manager from North-West University School for Electrical, Electronic & Computer Engineering; Gerhard Greeff; Gawie Reyneke and Antoine Snyman from the SAIMC MESA Africa Advisory Council for taking on this task.
As a new engineering discipline, computer engineering also requires voluntary association representation at ECSA, which is the statutory body that regulates the engineering profession in South Africa and sets the standards for engineering education, training and practice. ECSA also accredits engineering programmes, registers engineering practitioners, and promotes public interest and safety in engineering.
Voluntary association representation at ECSA enables computer engineers to:
• Have a voice and influence in developing and implementing policies, regulations and standards that affect their profession and practice.
• Access professional development opportunities such as workshops, seminars, conferences, and publications that enhance their knowledge and skills.
• Network and collaborate with other engineering professionals and stakeholders across different disciplines and sectors.
• Receive recognition and validation of their qualifications, competencies and achievements.
• Benefit from protecting and supporting their rights and interests as engineering practitioners.
SAIMC (Society for Automation, Instrumentation, Mechatronics and Control) is one of the voluntary associations recognised by ECSA. SAIMC represents professionals in mechatronics, measurement, control, automation, instrumentation, industrial electronics, and related disciplines. It aims to advance the theory and practice of these fields and promote the professional development and recognition of its members.
SAIMC does not explicitly include computer engineering in its name, although it forms part of its scope as evidenced by professionals working in the computerised control system space. Since MESA Africa joined the SAIMC, this added another computer engineering focus to the SAIMC's scope. If SAIMC does not explicitly including computer engineering in its long name there could be confusion and ambiguity among computer engineers seeking a voluntary association representing their specific discipline. It may also limit the visibility and awareness of computer engineering as a distinct and valuable engineering discipline among other engineering professionals and stakeholders.
After discussions with Henri Marais and Gerhard Greeff, we propose to change the 'long name' of SAIMC to include computer engineering as one of its core disciplines. This will reflect the diversity and inclusivity of SAIMC as a voluntary association that caters for automation in all its aspects. It will also acknowledge the importance and relevance of computer engineering as an engineering discipline that requires voluntary association representation at ECSA.
We believe that changing the name of SAIMC to include computer engineering will benefit both SAIMC and computer engineers in South Africa. It will:
• Promote the awareness and appreciation of computer engineering as a vital engineering discipline that contributes to the social and economic development of South Africa.
• Foster a sense of belonging and identity among computer engineers who are part of SAIMC as a voluntary association that recognises and supports their profession.
• Attract computer engineers to join SAIMC as members, and increase its membership base and representation.
• Enhance the reputation and credibility of SAIMC as a voluntary association that embraces innovation and changes in engineering.
• Strengthen the collaboration and communication between SAIMC and ECSA on computer engineering education, training, registration, and practice matters.
We believe that this change will reflect the current trends and needs of the engineering profession in South Africa and will enhance the value and impact of SAIMC as a voluntary association. We propose the new long name to be Society for Automation, Instrumentation, Mechatronics and Computer Engineering.
Yours in automation,
Johan Maartens.
Credit(s)
Further reading:
SAIMC gala dinner
SAIMC Supplier Advisory Council SAIMC
Under the skies of the most beautiful Johannesburg evening, the 2023 SAIMC gala dinner kicked off with champagne on the deck of the Fairway Hotel and Spa, and the stage was set for another glittering occasion.
Read more...
---
SAIMC: Durban branch
SAIMC SAIMC
The Durban branch October technology meeting was well attended, and the audience was keen to hear about navigating the digital value change and bridging the gap from sensors to the boardroom.
Read more...
---
SAIMC: Secunda branch
SAIMC SAIMC
The SAIMC Secunda branch held its monthly technology evening on 4 October at the Proconics office in Secunda. Bruce Bonte from Yokogawa presented on differential pressure and blocked impulse lines.
Read more...
---
SAIMC: From the office of the CEO: Changes at SAIMC
SAIMC SAIMC
During its 2026 strategy session, SAIMC discussed the exciting changes and challenges ahead, and plotted the way forward.
Read more...
---
Category 1 CPD points
SAIMC SAIMC News
SAIMC has decided to publish a quiz every month from information contained in
I&C
magazine. This quiz could earn you one CPD point in Category 1 if you pass with 80% or more.
Read more...
---
SAIMC: From the office of the CEO
SAIMC SAIMC
The illiterate of the 21st century will not be those who cannot read and write, but those who cannot learn, unlearn and relearn: Alwin Toffler.            
From caveman to chatbot
Yes, this month the heading 
...
Read more...
---
SAIMC: Durban branch
SAIMC SAIMC
The Durban branch of the SAIMC held its September technology meeting at the Premier Splendid Inn, as usual. Bryce Mildenhall, sales manager at Elonics discussed the evolution of industrial networks, and 
...
Read more...
---
SAIMC: Memos from Ken Baker
SAIMC SAIMC
Ken Baker, a former president and long-time member of SAIMC, shares his memories of his career and his time with SAIMC.
Read more...
---
SAIMC: From the office of the CEO
SAIMC SAIMC
Continuous Professional Development (CPD) is a crucial aspect of the formalisation of the engineering industry in South Africa. To facilitate CPD, ECSA has established two bodies: the CPD Licensed Body and the CPD Service Provider. SAIMC has successfully applied for and registered as a CPD Licensed Body with ECSA.
Read more...
---
SAIMC Ladies Celebration
SAIMC SAIMC
The committee of the SAIMC Johannesburg branch recently hosted a Ladies Celebration to celebrate International Women's Month.
Read more...
---