printer friendly version
SAIMC: MESA Africa news
July 2023
SAIMC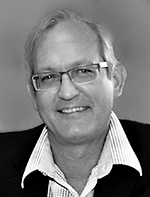 Gerhard Greeff.
At the annual general meeting of MESA Africa held on 7 June 2023, votes were taken on the election of officers. The new team in charge is made up of Gerhard Greeff (chairman), Gawie Reyneke (vice-chairman), and Nick Stead (treasurer). We thank the outgoing chairman, Daniel Spies for laying the foundation for big changes at MESA Africa and for steering the team through some very challenging years. The new 2023 executive committee will be announced in the near future.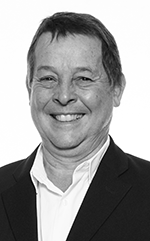 Gawie Reyneke.
For the balance of the year, MESA Africa will be holding monthly Special Interest Group (SIG) events that will be promoted via LinkedIn and mailshots, culminating in the annual year end summit in November 2023. The next event will be held at the SAP Experience Centre, Woodmead, Johannesburg. The topic will be 'Manufacturing and Asset Management Technology', and the presenter will be Wesley Esment, Digital Supply Chain Solutions executive. Further SIG events are scheduled for August and September.
MESA Africa CoC training course
This will be held from 12 to 15 September 2023 at the premises of DRA Global, Woodmead, Johannesburg, from 9:00 to 16:00. Gerhard Greeff, a MESA Authorised Instructor, will be facilitating the training. The cost to attend is R35 000 for Premium MESA Africa members and R40 000 for non-MESA Africa members. Please contact us regarding the various membership opportunities.
MESA Africa year end international summit
This will be held on 15 to 16 November 2023. The theme will be 'Accelerating the Journey to Smart Manufacturing'. More information will be released shortly regarding a call for papers, sponsorships and attendance.
As a new advisory council of SAIMC, MESA Africa looks forward to collaborating and promoting the values and benefits of becoming members.
For more information contact Jane Collett, MESA Africa, +27 82 528 1238, jane@mesa-africa.org, www.mesa-africa.org
Credit(s)
Further reading:
SAIMC gala dinner
SAIMC Supplier Advisory Council SAIMC
Under the skies of the most beautiful Johannesburg evening, the 2023 SAIMC gala dinner kicked off with champagne on the deck of the Fairway Hotel and Spa, and the stage was set for another glittering occasion.
Read more...
---
MESA Africa promotes innovation and collaboration in smart manufacturing
MESA Africa NPC News
MESA Africa had an exciting lineup of thought leaders and industry experts at its recent summit, which focused on smart manufacturing and Industry 4.0.
Read more...
---
The MESA Africa Summit: a glimpse into the future of manufacturing and technology
MESA Africa NPC News
The MESA Africa 2023 Summit kick-off was a resounding success, with presentations by an array of exceptional thought leaders, who highlighted the path forward for the manufacturing and technology industries.
Read more...
---
SAIMC: Durban branch
SAIMC SAIMC
The Durban branch October technology meeting was well attended, and the audience was keen to hear about navigating the digital value change and bridging the gap from sensors to the boardroom.
Read more...
---
SAIMC: Secunda branch
SAIMC SAIMC
The SAIMC Secunda branch held its monthly technology evening on 4 October at the Proconics office in Secunda. Bruce Bonte from Yokogawa presented on differential pressure and blocked impulse lines.
Read more...
---
SAIMC: From the office of the CEO: Changes at SAIMC
SAIMC SAIMC
During its 2026 strategy session, SAIMC discussed the exciting changes and challenges ahead, and plotted the way forward.
Read more...
---
Category 1 CPD points
SAIMC SAIMC News
SAIMC has decided to publish a quiz every month from information contained in
I&C
magazine. This quiz could earn you one CPD point in Category 1 if you pass with 80% or more.
Read more...
---
SAIMC: From the office of the CEO
SAIMC SAIMC
The illiterate of the 21st century will not be those who cannot read and write, but those who cannot learn, unlearn and relearn: Alwin Toffler.            
From caveman to chatbot
Yes, this month the heading 
...
Read more...
---
SAIMC: Durban branch
SAIMC SAIMC
The Durban branch of the SAIMC held its September technology meeting at the Premier Splendid Inn, as usual. Bryce Mildenhall, sales manager at Elonics discussed the evolution of industrial networks, and 
...
Read more...
---
SAIMC: Memos from Ken Baker
SAIMC SAIMC
Ken Baker, a former president and long-time member of SAIMC, shares his memories of his career and his time with SAIMC.
Read more...
---