printer friendly version
From the editor's desk: What does blockchain mean for you?
May 2022
News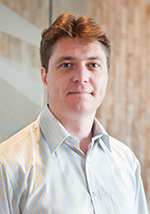 Brett van den Bosch, Editor
Back in February 2018, Gavin Halse (one of our contributing editors) prognosticated what the future had in store for blockchain technology. His article, which you can find at www.instrumentation.co.za/9104a, forms a solid foundation for understanding blockchain in the manufacturing context and is a recommended read for those who are thinking about what impact it could have on their own business. Seeing as 4 years is a long time when it comes to digital technologies these days – especially given the rapid advancement in many areas to cope with things like WFH (work from home) in the Covid-19 era – now seems like a good time to revisit the topic.
Most people's first encounter with the term 'blockchain' was in relation to the Bitcoin cryptocurrency – the concept was, after all, born out of mistrust of traditional financial institutions – and for the man in the street, Bitcoin and blockchain became inextricably linked.
With a general inclination toward all things 'tech' and out of innate curiosity, most engineers will have educated themselves beyond the layman, but only a small proportion of them will have kept abreast of developments and thought long and hard about how blockchain applies to them. Indeed, lack of awareness among industrial manufacturers is cited by Vantage Market Research as the major challenge that will hamper the growth of the blockchain in manufacturing market over the coming years.
Other challenges include a lack of interoperability standards, the fact that supply chains have physical goods traversing through them, and the antithetical nature of blockchain's distributed ledgering system versus manufacturing organisations' imperative for absolute control. As with so many things when it comes to security, humans are really the weakest link in the blockchain, though. If an employee needs to authenticate any transaction or change of custody and enter it into a system, there exists the potential for fraud or plain old mistakes and forgetfulness.
So, where does the market stand right now and what are the main drivers for its growth? According to Vantage Market Research, the global blockchain in the manufacturing market stood at a revenue of $543,90 million in the year 2021, and is estimated to exhibit a compound annual growth rate of 71,90% on its way to $14,03 billion in 2028.
Other key drivers for this growth are blockchain and IoT technologies' potential with regard to controlling authorised analysis of real-time data, enhanced visibility, preventive maintenance, energy efficiency and the convergence of the IT and OT worlds. Ultimately, the market will likely develop into a Blockchain-as-a-Solution (BaaS) model, but for now the manufacturing sector will continue to treat it with a healthy and rightful dose of scepticism.
If you've implemented blockchain in your operations (or at least weighed up the possibility) or you know of any successful/unsuccessful implementations, please get in touch, I'd love to know about it.
Credit(s)
Further reading:
New chief marketing and communications officer joins Zutari
News
Leading consulting engineering and infrastructure advisory firm, Zutari, has appointed Zipporah Maubane as chief marketing and communications officer for Africa and the Middle East (AME).    The company 
...
Read more...
---
SAS achieves Level 1 B-BBEE status
News
The company is also a longstanding advocate of STEM skills development, with emphasis on emerging 4IR skills in more recent years.
Read more...
---
Labour brokers can help IPPs meet skills requirements
News
The rush for renewable energy is upon us, but have the IPPs got a handle on the skilled labour requirements for their projects?
Read more...
---
Axis to create explosion-protected cameras
Axis Communications SA News
Axis Communications has announced its plans to develop its own explosion-protected surveillance cameras and devices across the Axis product portfolio through a new subsidiary, Axis Ex AB.
Read more...
---
KITE 2022 explored solutions to get industry back on track
News
The KwaZulu-Natal Industrial Technology Exhibition (KITE) provided an overview of the major industrial players across the country and showed that industry and technology are thriving despite the pandemic.
Read more...
---
EV wireless recharging in the future of transportation
News
Wireless recharging of electric vehicles as they travel over specially equipped, dedicated road lanes looks promising after months of testing.
Read more...
---
TUKS campus taken over by robots!
RS Components SA News
Students are required to build autonomous robotic vehicles with a sensor system to detect specific colours on a multi-coloured track.
Read more...
---
4Sight recognised at X-Change User Conference
News
4Sight's implementation of the Aveva solution at the pharmaceutical company Reckitt earned both parties an award.
Read more...
---
Control Techniques wins iF Design Award 2022
News
Commander S and Marshal won over the 132-member jury with its modern design and innovative technology incorporating NFC technology onboard the drive.
Read more...
---
One-stop shop for mining equipment procurement
News
"Most mining clients do not want to own any equipment. In fact, they prefer a rental option as this reduces their risk and allows them to focus on their core business."
Read more...
---