printer friendly version
Extend the life of your legacy devices
May 2022
Fieldbus & Industrial Networking
If your serial-based machines or devices have been running for decades and helped your business grow, you might worry about how long you can still hold on to these assets. Computers are no longer equipped with serial ports, and operating systems are getting updated more frequently and becoming more diversified. Also, more and more companies are managing assets online to get information immediately, thus minimising response time and generating more data for business insights so that operators can run businesses more efficiently. All of this relates to the ability to get connected. Regarding your connectivity journey, two questions arise. How can your serial devices connect to modern systems if serial ports are no longer the standard interface on computers anymore? How can your devices be managed remotely if they cannot connect to Ethernet interfaces?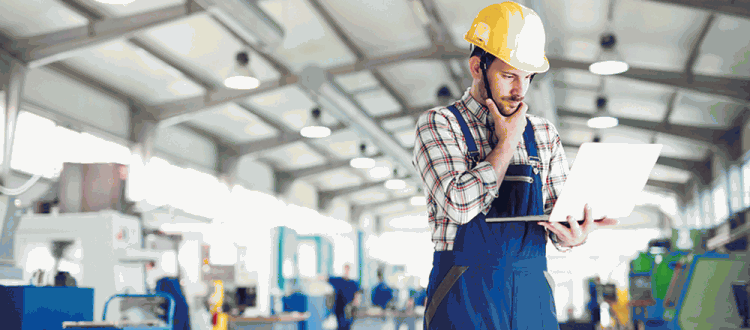 To get data more effectively, production machines and monitoring sensors have been modernised with Ethernet interfaces so that connectivity and data collection are easier. It also means large sums of money need to be invested in connectivity to reap the benefits. However, it does not have to cost you a lot of money. Keeping your serial devices alive not only be for sentimental reasons, but also to protect your valuable investment by enhancing your devices' capabilities. A variety of serial connectivity solutions allows for simple and affordable upgrades to bridge your serial device into future networking. In this article, we highlight three major challenges you will face when enabling serial connectivity between your legacy devices and modern systems. We also provide expert tips to make your upgrade easy.
Challenge 1: Fewer serial interfaces in today's computer
Expert advice: Use serial connectivity solutions such as multiport serial boards and USB-to-serial converters to help you easily connect existing serial devices into modern systems.
Challenge 2: Difficult to achieve remote monitoring through serial communications
Expert advice: Choose converters that can easily enable serial-to-Ethernet communication, support the OS you use, and regularly update the latest OS version for future implementation.
Challenge 3: Uncertain availability of your serial connectivity components
Expert advice: When choosing your serial connectivity solutions, check if the supplier can commit to continuously providing you with the serial connectivity solution you need.
Your trusted partner in serial connectivity solutions
To overcome these serial communication challenges, Moxa's serial connectivity solutions enable your serial device to connect effortlessly. The company's serial connectivity product portfolio includes multiport serial boards, USB-to-serial converters, serial device servers, and serial-to-Ethernet protocol gateways that fulfill your different demands in connecting your serial devices into modern systems. Moxa's serial connectivity solutions support a variety of operating systems with our latest versions, including Windows, macOS and Linux, making it easy to connect your serial devices into a wide range of operating systems.
Moxa has been providing serial connectivity solutions for over 30 years, and is committed to provide serial connectivity solutions that can meet your future networking requirements for the next decades. Get in touch to learn more about our commitment and investment in serial connectivity solutions.
Credit(s)
Further reading:
Compact and powerful energy monitoring unit
Opto Africa Holdings Electrical Power & Protection Fieldbus & Industrial Networking
The RIO EMU's slim form factor is ideal for 'just one more thing' retrofit jobs thanks to DIN-rail and panel-mount options.
Read more...
---
Is your manufacturing plant ready for IoT?
Editor's Choice Fieldbus & Industrial Networking IT in Manufacturing
Pockets of IoT exist in manufacturing plants today; the challenge is to fully digitalise the entire plant.
Read more...
---
Upgraded IIoT functionality for excom Ethernet I/O
Turck Banner Fieldbus & Industrial Networking
Firmware update adds functions to excom Ethernet gateways, such as webserver, HCiR and parallel access to HART devices.
Read more...
---
IO-Link master with OPC UA interface
Pepperl+Fuchs Fieldbus & Industrial Networking
The combination makes data accessible beyond the central control system, for decision-makers to access without complex workarounds.
Read more...
---
Mobile data memory for IO-Link
ifm - South Africa Fieldbus & Industrial Networking
The DSU100 is a 128 KB FRAM data carrier which serves as a storage medium in industrial environments.
Read more...
---
Gateway connects remote I/O systems to the Profinet world
Pepperl+Fuchs Fieldbus & Industrial Networking
Up to 80 field devices can be connected to a fully occupied remote I/O system, and they communicate without a time delay.
Read more...
---
Cloud-ready IIoT edge gateway
RJ Connect IT in Manufacturing
Moxa's gateways and long-lifecycle software provide secure and reliable IIoT solutions that can be rapidly developed and deployed in the field.
Read more...
---
IO-Link eases sensor connection
Endress+Hauser South Africa Fieldbus & Industrial Networking
Endress+Hauser explores the challenges, as well as the benefits, of implementing IO-Link communications.
Read more...
---
Robust ultrasonic sensor for level monitoring
ifm - South Africa Fieldbus & Industrial Networking
Using IO-Link communication, distance values can be transmitted, parameters can be set, and diagnostic information can be retrieved remotely.
Read more...
---
IO-Link masters connect automation and IT worlds
ifm - South Africa Fieldbus & Industrial Networking
Thanks to their special housing materials and high ingress resistance, they can be used in coolant applications or in wet areas in the food industry.
Read more...
---