printer friendly version
OPC Classic data connectivity notice
January 2022
IT in Manufacturing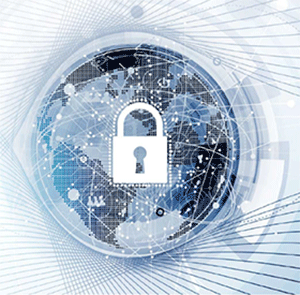 During June, Microsoft released a security update that changed how the Windows operating system enforces DCOM security. This Windows update was made in response to a recently discovered vulnerability, detailed in CVE 2021 26414. As a result of this change, OPC communications relying on DCOM may stop working when the Windows changes start to be enforced in 2022.
Microsoft will deploy the complete DCOM security update in phases to give Windows users time to make adequate preparations before the update becomes mandatory. The schedule and phase details are described in this paper. Users wishing to continue to use their OPC Classic infrastructure in architectures that rely on DCOM-based communications are strongly advised to implement one of the following:
• Solution: eliminate DCOM dependency by shifting to a solution like Matrikon OPC UA Tunneller (UAT), which is not affected by this or future DCOM updates and does not require changes to existing OPC applications.
• Mitigation: Test their systems (instructions provided below) and make the needed preparations to address this round of DCOM security updates. Future updates will most likely require further investigation and adjustments.
Moore Process Controls is Matrikon's sole distributor for Africa and interested readers can find the full white paper at https://instrumentation.co.za/papers/moore.pdf
For more information contact Eric Hore, Moore Process Controls, +27 11 466 1673, eric@moore.co.za, www.moore.co.za
Credit(s)
Further reading:
The most common cyber threats in the industrial environment
Rockwell Automation IT in Manufacturing
Rockwell Automation's cybersecurity portfolio strategic growth leader delves into this topic in a recent blog post.
Read more...
---
Deploying IT into the factory floor environment
Omniflex Remote Monitoring Specialists IT in Manufacturing
The ongoing debate on whether OT and IT should be integrated has never been more intense. Closing the gap between the two has many benefits, not least of which are efficiency and profitability managed in near real time.
Read more...
---
PACTware further refines user interface
VEGA Controls SA IT in Manufacturing
Optimising a user interface for multiple sensor equipment manufacturers is possible in such a way that industrial users can use it similarly to everyday smart devices.
Read more...
---
EPLAN Marketplace networks users and service providers
EPLAN Software & Services IT in Manufacturing
The free online platform is divided into engineering services, module manufacturing services and general consulting sectors.
Read more...
---
Condition monitoring software gets asset health boost
Emerson Automation Solutions IT in Manufacturing
The newest version of Emerson's AMS Machine Works adds support for embedded, automatic analytics at the edge using patented PeakVue technology.
Read more...
---
A robust cybersecurity strategy is critical
ABB South Africa IT in Manufacturing
Understanding and managing the risks associated with a cyberattack can seem a daunting prospect in the face of keeping a plant up and running.
Read more...
---
Is your manufacturing plant ready for IoT?
Editor's Choice Fieldbus & Industrial Networking IT in Manufacturing
Pockets of IoT exist in manufacturing plants today; the challenge is to fully digitalise the entire plant.
Read more...
---
Revolutionising space exploration
Siemens South Africa IT in Manufacturing
Sierra Space, a commercial space company at the forefront of creating and building the future of space transportation for low earth orbit commercialisation, has implemented the Siemens Xcelerator portfolio of software and services as the foundation of its next-generation digital engineering program.
Read more...
---
Impact of innovative technologies on the mining industry
Parker Hannifin - Sales Company South Africa Editor's Choice IT in Manufacturing
Mining operations must identify creative ways to handle the increased demand for minerals and resources as global economies become even more reliant on mineral sales. As a result, mine operators must 
...
Read more...
---
SIM management essential in changing IoT market
IT in Manufacturing
Trinity IoT provides a myriad of tools to manage SIMs, whether as part of a mobile device strategy or a rapidly evolving IoT ecosystem.
Read more...
---