printer friendly version
Use compressed air efficiently
Technews Industry Guide: Sustainable Manufacturing 2021
Pneumatics & Hydraulics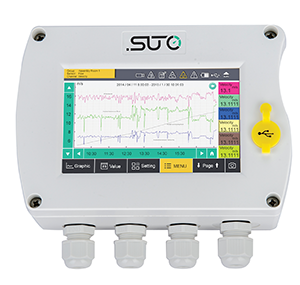 Is your business sustainable into the coming years? To attain sustainability, one of the areas that needs great attention is compressed air efficiency within the plant. By focusing on this, plant owners can dramatically reduce their compressed air costs, leading to lower emissions, higher profits and a more sustainable operation.
With air compressors being one of the bigger consumers of energy in many plants, it pays to keep tight control of compressor station power costs. Focus points include:
• Compressor performance testing.
• Elimination of air leaks.
• Compressed air quality across the plant.
Performance testing
Accurate compressor performance testing is now readily available. Artic Driers has a portable package to benchmark an air compressor's air flow performance vs. its power consumption. By measuring the pressure, flow rate and power simultaneously, an accurate measurement of m3/kW can be obtained. This can then be compared against CAGI (Compressed Air and Gas Institute) results, or the supplier's data sheet.
This information can be used to determine if a compressor needs an overhaul. Performance levels before and after overhaul can also be measured to compare the air flow performance pre- and post-service. For anyone considering purchasing a preowned compressor, it can also serve as proof of a compressor's 'health' status.
Air leak detection
Using the S531 leak detector, air leaks can be quickly identified. Finding and repairing air leaks is vital to prevent the waste of expensive compressed air. With compressed air costing around R0,13 per m3, losses due to leaks can cost a company hundreds of thousands of Rands per annum.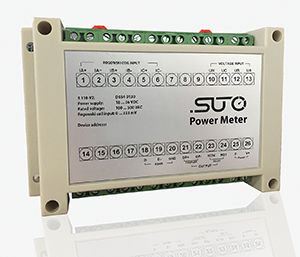 To illustrate, it is estimated that the average factory has a leak rate equal to 20% (or more) of the produced air volume. A 160 kW air compressor with a simple service plan, when running 24/7/365, can cost up to R1,5 million per annum to operate. A 20% leak loss will easily cost some R300 000 every year.
The use of ultrasonic leak detection and flow meters will quickly identify leaks. The S531 ultrasonic leak gun locates the leak, grades the severity, and provides an accurate cost of the air being wasted, all at the same time. It can even write the management report.
Compressed air quality
Poor compressed air quality inevitably affects production. The efficiency of robotics and pneumatics suffers, while automation systems are impaired and equipment lifecycles shortened. Appropriate compressed air quality is essential to avoid debilitating outages. Compressed air contamination will also increase wastage because drain traps and drain legs get left open to purge water and oil from the air distribution system. It is therefore essential to:
• Remove water oils and other contaminants from the airlines with a suitable air dryer.
• If a twin-tower chemical air dryer is used, fit it with a dewpoint controller to reduce purge air wastage.
• Do not run compressors at higher pressure than necessary – it wastes power.
• Design the ring main with a view to easy expansion, minimal corrosion and adequate condensate drainage.
• Reduce airline pressure drops.
• Fit inline filters sparingly, they can cause pressure drops. Rather concentrate on decontamination in the compressor room.
• Ensure air speeds are kept low to reduce pressure drops.
• Perform an air leak audit every three months.
• Benchmark production lines with flowmeters to ensure proper use of air.
Artic Driers can test compressed air quality to ISO 8573 standards, with portable or fixed base station equipment, and offer compressed air leak audits, dew point and flow tests.
The newly imported S600 portable Air Purity Analyser from SUTO-iTEC is perfect for clients that need to monitor and prove the quality of their compressed air supply and system to ISO 8573 standards.
Conclusion
Efficiency, minimising waste, reducing downtime and preventing unplanned outages are the keys to compressed air cost reduction and long-term company sustainability.
Credit(s)
Further reading:
How do you audit a compressed air system?
Artic Driers International Pneumatics & Hydraulics
The British and American governments estimate that as much as 10% of all electricity generated is consumed by air compressors, and that some 50% of this energy is wasted. Air leaks alone can account for 
...
Read more...
---
The shortest distance between concept and solution
Pneumatics & Hydraulics
QuickDesign is the only free, browser-based integrated package design program in the hydraulics industry. And now it includes a new SmartConnect browser-based schematic tool that allows you to take 
...
Read more...
---
Wireless communication and control of electro-pneumatic manifolds and IO
SMC Corporation South Africa Pneumatics & Hydraulics
Pneumatic solenoid valves, for many decades,were controlled through discrete wiring,with each solenoid individually wired and connected to a common cable, such as a 25-pin D-sub connector. Technology 
...
Read more...
---
Streamlined production with Festo Core Range
Festo South Africa Pneumatics & Hydraulics
Festo has developed an innovative product portfolio that contains a selection of over 2500 attractively priced quality products that have been designed with the optimised functionality necessary to fulfil numerous standard automation tasks.
Read more...
---
Destructive cavitation in hydraulic systems
Hydrasales Pneumatics & Hydraulics
Cavitation results from excessive vacuum conditions at the inlet to a pump. High vacuum creates vapour bubbles within the oil, which are carried to the discharge (pressure) side. These bubbles then collapse, 
...
Read more...
---
Optimising hydraulic controls
Parker Hannifin - Sales Company South Africa Pneumatics & Hydraulics
Parker Hannifin has launched two components − the Parker Automation Controller PAC120 and the electro-hydraulic controller module PACHC − that together offer an innovative solution for the automation 
...
Read more...
---
High performance hydraulic hose
Pneumatics & Hydraulics
Gates has launched a new line of professional grade hydraulic hoses offering high performance in hydraulic applications across a wide range of end-markets.
Read more...
---
Breathing life into your machines through leading Pneumatic Automation solutions
Festo South Africa Pneumatics & Hydraulics
The pneumatics stage of Festo's three-part 'Absolute Automation 2.0' campaign takes customers on a journey to higher productivity.
Read more...
---
For more energy-efficient pneumatics, 4 is greater than 7
SMC Corporation South Africa Pneumatics & Hydraulics
To help expedite a project that involves designing a machine for 4 bar operating pressure, SMC's expert team can deliver the optimal outcome for both OEMs and end users.
Read more...
---
Increase profits by monitoring your compressed air
Artic Driers Pneumatics & Hydraulics
To find leaks is one thing, but quantifying the volume of air leakage and the associated costs is quite another.
Read more...
---