printer friendly version
Africa's economic recovery needs to focus on creating a more resilient continent
July 2021
News
The Covid-19 pandemic had a devastating impact on many African economies, particularly those dependent on oil exports, tourism and resources. However, the continent's GDP is expected to grow by 3,4% this year – after shrinking by 2,1% in 2020 as a result of the pandemic – supported by a rebound in commodity prices and the resumption of tourism as pandemic-related restrictions are eased, according to the African Development Bank's recently released 'African Economic Outlook 2021' report.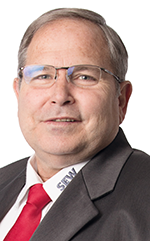 Raymond Obermeyer.
The report points out that the pandemic's economic impact varied across countries. Similarly, the continent's prospects for recovery vary across countries and regions. East Africa appears to be the most resilient region as a result of a smaller reliance on commodities and greater diversification. Southern Africa, on the other hand, is less resilient and was hardest hit by the biggest economic contraction as a result of the pandemic.
Africa's anticipated recovery, however, has not removed the growing threat of poverty. The African Development Bank estimates that around 30 million people were pushed into extreme poverty in Africa last year as a result of the pandemic, with a further 39 million following in 2021. Growing poverty coupled with increased debt makes it essential that African governments urgently implement initiatives to speed up the continent's economic recovery. Not only are bold measures required to allow for sustainable economic growth, but African countries need to focus on building more robust, competitive and resilient economies.
Digital technology is key
Technology needs to play a key role in the continent's recovery, both to support local and regional value chains, as well as to enable a more cost-effective delivery of services to consumers. Digital applications will be essential in ensuring Africa is more resilient in the future. The continent, however, remains the least connected continent, lacking sufficient digital infrastructure. Exacerbating the lack of connectivity is the issue of affordable connections with less than a quarter of African countries meeting the affordability standard for Internet connections as per the recommendations of the United National Broadband Commission.
One of the consequences of the pandemic was disruptions to supply chains. According to the 2021 first quarter ABSA Manufacturing Survey, global restrictions implemented to curb the spread of Covid-19 had a direct impact on manufacturing supply chains and these constraints are still evident across many manufacturing subsectors. The report says raw material shortage constraints have negatively impacted the production processes of many South African manufacturers. This is the second consecutive quarter that manufacturers have highlighted raw material shortages as a serious impediment to activities. The survey results indicate that output continues to lag demand with stock levels of finished goods relative to expected demand remaining the lowest on record.
A positive impact of disrupted international supply chains were a number of reports of African countries resorting to home-grown solutions and substituting local manufacturing for imported products. An example includes textile factories pivoting to manufacture face masks. What this indicates is the ability of local companies to quickly respond to urgent needs.
As a continent, Africa needs to focus on growing its manufacturing capability and lessen its reliance on imports from other regions. To a large extent, a sustainable African manufacturing sector is a prerequisite for the success of the African Continental Free Trade Area (AfCFTA) agreement. AfCFTA plans to connect 1,3 billion people in 55 African countries with a combined gross domestic product of around $4 trillion through the creation of a liberalised market for goods and services. It aims to boost intra-continental trade and reduce the continent's reliance on primary goods exports. At the same time, it plans to remove some of the obstacles inhibiting intra-African trade such as weak productive capacities, limited economic diversification, and either remove or reduce tariffs related to intra-African trade.
The World Bank predicts that AfCFTA could boost Africa's income by 7% by 2035. There is no question that AfCFTA is an ambitious plan. To be successful will require that each participating country has the political will to implement the necessary policy reforms, address infrastructure needs and overhaul regulations relating to cross-border trade. Ultimately it will be about making it easier to do business across the continent.
Mining is another sector that has the potential to aid the continent's economic recovery. Africa's mining industry weathered the pandemic relatively well and is now central to the recovery plans of many African countries. However, the continent needs to focus on local beneficiation including refinery facilities and other services that combine to keep more of the resource lifecycle in the country of origin.
Further reading:
New chief marketing and communications officer joins Zutari
News
Leading consulting engineering and infrastructure advisory firm, Zutari, has appointed Zipporah Maubane as chief marketing and communications officer for Africa and the Middle East (AME).    The company 
...
Read more...
---
New features, products and learning at this year's Electra Mining Africa
Specialised Exhibitions News
Topics presented by industry experts will be aligned to the show's theme days: automation, innovation, safety, future skills and South African Day.
Read more...
---
SABS webinars covering sustainable nanotechnology
News
Industrial areas identified as benefitting from nanotechnology are mining and minerals, chemical and bio-processing, and advanced materials and manufacturing.
Read more...
---
Bosch Projects opens new Australian office
News
Although its initial focus will be in the sugar industry, the company also facilitates industrial plants, water and wastewater, roads and urban developments, as well as ports and terminals.
Read more...
---
Smart mining with 5G
News
MTN and Huawei are to provide 5G-based ICT solutions for smart mining requirements, including 5G broadband access as well as smart mining solutions like vehicle remote control, IoT and enterprise digital transformation.
Read more...
---
AI takes control of chemical plant for 35 days
Yokogawa South Africa News
Yokogawa Electric and JSR successfully put into practical use a next-generation control technology that takes into account quality, yield, energy savings, and sudden disturbances.
Read more...
---
Remote monitoring keeps cherries cool
Sensors & Transducers News
The innovative and adaptable nature of the NviroSense system allows for various applications to be added on as per the client's requirements.
Read more...
---
Women thrive at the coalface of BI's sales and customer service
Bearings International News
"Do not compare yourself to others. Work hard, as no job is beneath you. Soak up the knowledge available to you. Do not be discouraged or demotivated."
Read more...
---
More women to be capped at MUT's Women's Month graduation
News
All told, 990 women will graduate from the Faculty of Management Sciences, 308 from the Faculty of Natural Sciences, and 310 from the Faculty of Engineering.
Read more...
---
Hitachi Energy is championing its Diversity 360 approach
News
In recognition of Women's Month, the company highlighted the achievements of exceptional local female talent by profiling three leading women who form part of the company's South African operations.
Read more...
---