printer friendly version
Keeping cryopreservation cool
January 2021
Industrial Wireless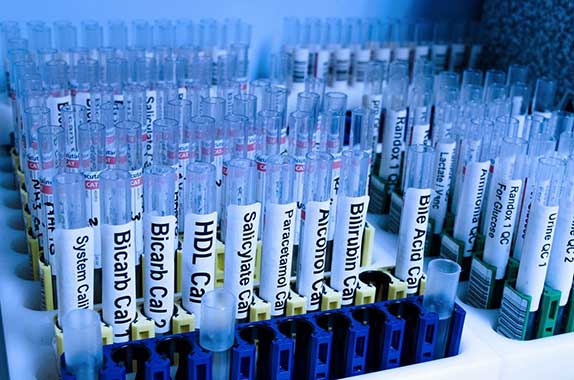 In hospitals and laboratories around the world, cryopreservation is used for the long-term storage of human tissue samples, blood and bone marrow. Even small fluctuations in the freezer's operating temperature can lead to the loss of valuable research materials. In this article, Ian Loudon, international sales and marketing manager at remote monitoring specialist Omniflex, discusses how South Africa's Medical Research Council (MRC) and the University of KZN, as well as the UK's Oxford University, are reaping the benefits of remote wireless monitoring of system operating temperatures.
In the age of Industry 4.0 and the widespread adoption of IIoT technologies, the benefits of remote monitoring of key assets are more compelling than ever. It is becoming clear that remote monitoring offers a most convenient and cost-effective way of managing system performance. By remotely managing assets over long periods of time, industry reaps the rewards in the form of lower operating costs, faster response times and better service levels.
Aiding African med-tech
South Africa's MRC is a world leading institute in AIDS, TB research and anti-retro viral drug trials, with facilities based throughout the country. When the MRC needed to upgrade 16 of its facilities to monitor temperature and humidity levels in its -80°C sample storage area, it engaged Omniflex to find a solution. The project included the MRC's regional head office where over 50 freezers and fridges needed to be monitored 24/7, 365 days a year.
The MRC had three main criteria that the new system had to meet. Firstly, it needed a single centralised control system for admin staff to monitor and review operating parameters. Secondly, it needed to be installed using GSM services to update the cloud-based server and provide reports. Finally, it had to alert key personnel, by SMS and email, in the event of a serious problem arising.
Omniflex was able to meet all three of these key objectives using its Data2Desktop system, which records all system data and timestamps to produce a chronological record of historical data, for audit purposes. The system automatically produces hourly reports that can be accessed remotely by admin staff with the necessary login credentials. Finally, should a system error or outage occur, the SMS and email alerts are automatically distributed to all relevant personnel, allowing the problem to be addressed immediately.
The Data2Desktop system has now been adopted by the University of KZN, a research pioneer of AIDS and TB, whose site includes several biohazard level three facilities. Omniflex has installed 24/7 remote monitoring at 15 of the University's sites, including the nitrogen freezer research repositories. This helps to ensure that the university can protect its valuable research assets and respond quickly in the event of a problem arising.
The Oxford project
It may be home to some of the world's finest minds, but Oxford University is still susceptible to machine failure, just like any other institution. In its medical laboratories, where cryopreservation technology is commonplace, the institution monitored the operating temperatures of -80°C and -200°C freezers by carrying out visual inspections and manually recording the results.
This is an inaccurate process since it only reflects the temperature at the time of reading and does not account for variation throughout the day. Furthermore, if freezer temperature is compromised by machine failure occurring outside of regular working hours, valuable samples could be destroyed by the time the problem is discovered.
Oxford University engaged Omniflex to provide it with a means of monitoring the operating temperature of each freezer remotely, 24 hours a day, with rapid response capabilities. Omniflex networked the sensors to monitor operating temperatures in real time, with alerts sent out via SMS and email in the event of abnormal temperature fluctuations, so operators could take appropriate action. Furthermore, the system was supplied with battery backup so it could function independently of local power in the event of an outage. By installing wireless remote monitoring systems, Omniflex helped researchers at Oxford University overcome the challenges they faced when it came to cryopreservation of materials.
Credit(s)
Further reading:
SIL 2 safety switching over fibre-optic cable
Omniflex Remote Monitoring Specialists Operator Interfaces, Switches & Relays
The FCT and FCR module pair are DIN-rail mounted, fibre-optic contact transmitters and receivers that can send a digital contact signal up to 10 km over a single optical fibre.
Read more...
---
Battery-powered wireless I/O
Industrial Wireless
Features include licensed and licence-free UHF radio options and an SDI-12 interface for smart sensors such as wind, level, ground moisture and weather station applications.
Read more...
---
Firmware update enhances RFID interfaces for IIoT
Turck Banner Industrial Wireless
A free firmware update makes Turck Banner's IP67 RFID interfaces fit for barrier-free communication in IIoT applications, such as for simple product identification and tracking.
Read more...
---
Performance data on big screens boosts productivity
Omniflex Remote Monitoring Specialists SCADA/HMI
Visualising plant performance data on a big screen for everybody to see has become a mandatory requirement. Any size large screen HDMI display can be used with the EasyView FHD from Omniflex, enabling full dynamic 1080P HMI visualisation of any plant process or strategic KPI derived directly from the plant process.
Read more...
---
NIST finds wireless performance consistent across 5G mmWave bands
Industrial Wireless
The NIST system is unique in that antenna beams can be steered in any direction for precise angle-of-arrival estimates.
Read more...
---
Temperature monitoring simplified
Omniflex Remote Monitoring Specialists Temperature Measurement
Up to 32 mLC8s are supported by the touchscreen HMI, so a system with 2560 temperature points can conceivably be constructed.
Read more...
---
Wireless fieldbus modules
SMC Corporation South Africa Industrial Wireless
The EX600-W is well suited for use with collaborative robotics for improved machine safety and quick connection of tool changers on robotic arms.
Read more...
---
New addition to the Times-7 A5020 antenna range
Osiris Technical Systems Industrial Wireless
The Times-7 A5020 range of UHF RFID antennas was recently expanded with the addition of a mid-range and a linear extreme antenna.
Read more...
---
Deploying IT into the factory floor environment
Omniflex Remote Monitoring Specialists IT in Manufacturing
The ongoing debate on whether OT and IT should be integrated has never been more intense. Closing the gap between the two has many benefits, not least of which are efficiency and profitability managed in near real time.
Read more...
---
When your site has no power
Omniflex Remote Monitoring Specialists Data Acquisition & Telemetry
Remote monitoring of sites with no power infrastructure is challenging. Combining the power of remote terminal units and cloud-based server technology allows Omniflex to remotely manage outlying devices via web based technology.
Read more...
---