printer friendly version
Matrikon Moore - extensive offering and tailored solutions bring repeat business
December 2010
System Integration & Control Systems Design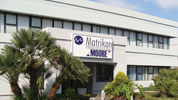 A well established systems integrator brand in South Africa since 1985, Moore grew its market offering further five years ago when international integrated industrial intelligence specialists, Matrikon, awarded it the exclusive rights to sell and install Matrikon products in southern Africa. After changing its name to Matrikon Moore and adopting the optimisation capabilities and reputation synonymous with Matrikon, the joint venture rapidly made inroads into new business areas whilst continuing to service its well-established base of blue chip clients.
Business development manager, Sandra Stone, explains that there are three major brands under the Matrikon Moore banner – Siemens (process instrumentation), Moore and Matrikon (systems optimisation). "This gives the company extensive hardware, software and engineering capabilities, with a product range that spans 13 different vertical markets."
The company has four branches – Secunda, Vanderbijlpark, Midrand and Houston (Texas) – from which a team of 60 engineers tackle both broad-based application and specialist projects. "We employ a number of niche market senior engineers to complement a highly experienced team with multifunctional experience in a large variety of industries and applications," Stone adds.
"Most of our engineers are trained and experienced in the electrical field, however, we do also have a number of chemical engineers on board to complement these capabilities and who provide valuable input on the projects we undertake for the petrochemical, chemical and oil and gas industries," she explains. "We offer turnkey project management and system integration. Our specialised services and process instrumentation allows us to keep expanding our engineering and support capabilities so that we continue to meet the needs of our clients."
Matrikon Moore believes in tailoring customised solutions to specific customer specifications, and becomes involved in projects from the pre-factory acceptance tests through the selection of products and systems to their installation, commissioning and finally the implementation of customised maintenance and support programmes. "Matrikon Moore is actually one of only 13 companies worldwide that is authorised to run Siemens safety systems, a fact that we are justifiably proud of," Stone notes. "Another strength is our ability to minimise client investment in plant resources. We are able to achieve substantial cost savings by applying the knowledge, experience and expertise inherent in the intellectual property of our engineering team. This optimises the installation, configuration, validation, start up and maintenance of any process automation system that we implement.
"In addition to our project management and engineering implementation services, Matrikon Moore is also a value added reseller of a comprehensive range of process instruments for pressure, temperature, flow and level measurement. Pneumatic valve positioners, process controllers, process recorders and process protection devices complete the package."
The company provides complete software solutions and professional services to market leaders in the oil and gas, power, petrochemical, mining, pulp and paper, chemical and food processing industries. These include the compressor controls recently completed exclusively for Sasol; the recent awarding of the company's seventh FPSO tender; completion of the Mondo Subsea contract; the Espedato OS upgrade; and the Anglo Platinum varied RBM converter.
"Services are provided by a dedicated project team, which ensures that plant personnel work with a support staff familiar with the plant's policies, procedures and expectations. Over our 12 year relationship with Anglo Platinum, we have installed more than 16 000 I/O points. This is indicative of the faith they have in our capabilities. It is also reflected in our long-term, ongoing relationship with both Polyfin and Sasol Synfuels," Stone concludes.
Credit(s)
Further reading:
EtherCAT saves space in wind turbines
October 2021, Beckhoff Automation , System Integration & Control Systems Design
At this year's Husum Wind during September, Beckhoff demonstrated its many years of know-how and its broad product range for the wind power industry.
Read more...
---
Smart production line configuration
October 2021, Iritron , System Integration & Control Systems Design
In the discrete manufacturing environment, a tool change or the reconfiguration of a production line is a major cause of production loss.
Read more...
---
Migration from factory automation to process engineering
October 2021, Pepperl+Fuchs , System Integration & Control Systems Design
Pepperl+Fuchs has developed a range of high-tech sensors that have proven themselves in discrete applications. With added explosion protection, they are also suitable for process engineering in zones 1/21 and 2/22.
Read more...
---
Totally Integrated Automation – added value in three dimensions
October 2021, Siemens Digital Industries , Editor's Choice, System Integration & Control Systems Design
Discover everything that's in TIA, the leading automation concept from Siemens, and how it all works together to create a unique product for machine builders and industrial enterprises.
Read more...
---
Smart water system management
October 2021, Saryx Engineering Group , System Integration & Control Systems Design
The Saryx Engineering Group is leveraging digital technologies to manage water storage, flow, usage and treatment more efficiently.
Read more...
---
The brewery of the future
October 2021, Siemens Digital Industries, Process Dynamics , System Integration & Control Systems Design
Meeting current and future customer requirements quickly and with the highest quality is key to the food and beverage industry.
Read more...
---
Open automation helps optimise cutting machine concept
September 2021, Beckhoff Automation , System Integration & Control Systems Design
Industrial PC technology and EtherCAT elevate Trumpf 3D laser cutting systems.
Read more...
---
Futureproof industrial networks with technology from Pepperl+Fuchs
September 2021, Pepperl+Fuchs , System Integration & Control Systems Design
Preventing unplanned process interruptions, maintaining an overview and ensuring security are key requirements in modern cloud-based applications.
Read more...
---
Siemens, Dow and MxD develop automation test bed
September 2021 , System Integration & Control Systems Design
Siemens is collaborating with Dow to showcase the future of automation with a process industry test bed at MxD, a state-of-the-art advanced manufacturing institute and innovation centre in Chicago. This 
...
Read more...
---
Changeover in pharma production
August 2021, Instrotech , System Integration & Control Systems Design
Instrotech, through its principal, Siko, increases the efficiency and production quality of machines by offering intelligent positioning systems for machine manufacturers and end users in the pharmaceutical industry.
Read more...
---