printer friendly version
Rockwell Automation walks the Connected Enterprise talk
October 2019
System Integration & Control Systems Design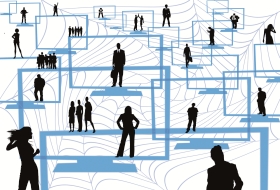 Rockwell Automation was one of the frontline exhibitors at this year's Africa Automation Fair. Nathan Turner, EMEA business director for Integrated Architecture, was out for the event and SA Instrumentation & Control had an opportunity to interview him along with Henry Craukamp, the company?s new MD for South and sub-Saharan Africa, and control systems business manager, Christo Buys. We asked about The Connected Enterprise and Integrated Architecture, and how Rockwell Automation has used these ideas to transform its own operations.

Henry Craukamp.
The Connected Enterprise and the Integrated Architecture
The Connected Enterprise is Rockwell Automation's vision for seamless integration across all divisions of the organisation to enable more efficient decision making through access to the power of information based on real-time data. It is built on the digital technologies of the IIoT and enabled by a platform called Integrated Architecture.
As the demand for connected machines and equipment increases, smart manufacturing is making systems more intricate. Rockwell Automation's Integrated Architecture helps to reduce the complexity by providing engineers with a platform to manage future capacity and throughput requirements in the evolution towards digitalisation.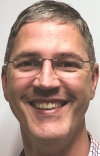 Christo Buys.
"The Connected Enterprise unlocks the useful information in an organisation's data and delivers it to the relevant decision makers," explains Turner, "it's the brains of the operation. Integrated Architecture, on the other hand, is more like the nervous system. It connects all the different sensors and actuators together and then moves the data up from the plant for further processing, either on premise or in the cloud."
"Data can flow both ways through the network," adds Buys, "which means any process related commands are passed back down to the plant through the same channel. In this way drives can be connected to controllers, controllers to motion systems, and motion systems to HMIs. Devices are connected using standard Ethernet cables and the Ethernet/IP protocol, and it's a truly integrated system in that it incorporates diagnostic and safety functions as well."
Rockwell Automation using its own solutions
So practically, how does one take these ideas beyond conceptual idealism and realise measurable operational benefits?
Henry Craukamp joins the discussion: "As global pressures for goods and natural resources continue to grow, companies need to find new, innovative ways to use advancing Internet-ready technologies to meet demand. The convergence of information technologies (IT) and operational technologies (OT) is improving global production, sustainability efforts and overall business. Rockwell Automation understands the evolving industry challenges confronting global manufacturers – because we are one," says Craukamp. "As an evolution of our decades-long commitment to capturing enterprise data to make better decisions, Rockwell Automation implemented an enterprise-wide strategy several years ago to better connect our global manufacturing facilities and accelerate the business value of our vision of the Connected Enterprise".
Today our manufacturing processes are focused on lean manufacturing to better manage quality for our customers. Technologies, including cloud, mobility and big data, are leveraged to continue improving the Rockwell Automation production strategy.
Craukamp suggests that organisations develop a five-year plan that reviews its facilities and supplier network entirely. It is also imperative that they take into account individual locations, products produced at each facility, the new technologies needed to tighten control of their supply chain and work with suppliers to support the new layout. He explains how after executing their plan, Rockwell Automation has seen success in the following areas:
• Plant behaviour: Inventory reduced from 120 to 82 days, and realized 30% savings annually in capital avoidance.
• Supply chain/lead times: The supply chain has seen an increase in on-time delivery from the mid-80s to 96% – and lead times have also been reduced by 50%.
• Customer service and quality: Not only are the company's operators and engineers experiencing benefits from the MES system, but its customers are, too. On-time-to-want-availability improved from 82 to 98%, and there has also been a 50% reduction in parts per million defects through improved quality.
• Productivity: Better and faster decision making enabled by better information helped deliver 4 to 5% annual productivity.
Craukamp puts it into context: "Real-time access to the state of supplier availability has helped transform us into a leaner organisation far better equipped to cope with volatile market conditions. With live quality reporting, issues in the production chain can be isolated and actioned immediately, not after the fact in a month-end report. For instance, our staff and business partners out in the field are now able to access real-time product-related updates while sitting in front of a customer."
Walking the Connected Enterprise talk
"It's not a one-size-fits-all approach," concludes Craukamp, "The key to operationalising the Connected Enterprise depends on a customer-centric attitude that takes into account the processes, existing plant architecture, operating requirements, capital expenditure constraints and overall business objectives and recommending a solution accordingly.
"Our advisory role then becomes critical in terms of optimising resources through intelligent technological implementations and greater operational connectivity.
"It may not necessarily be about wholesale component upgrades, it might simply be looking at the way the plant is configured and identifying where the utilisation of existing technology is not as efficient as it could be."
Success stories like this are encouraging because they show that automation vendors like Rockwell Automation not only have a vision of where the industry is headed in the future, but that they themselves are prepared to test and fine tune that vision through operationalising it on themselves.
For more information contact Michelle Junius, Rockwell Automation, +27 11 654 9700, mjunius@ra.rockwell.com, www.rockwellautomation.co.za
Credit(s)
Further reading:
A good combination for the primaries and metals industry
November 2019, Endress+Hauser , System Integration & Control Systems Design
Endress+Hauser?s measurement devices for flow, level, pressure, temperature and liquid analysis.
Read more...
---
Four key factors to consider when choosing devices for the control cabinet
November 2019, RJ Connect , System Integration & Control Systems Design
Drawing from over 30 years of experience in providing reliable products for industrial control cabinets, Moxa has identified the following four key considerations for choosing the best control cabinet 
...
Read more...
---
Saryx helps Transnet achieve ROI through scada modernisation
November 2019, Saryx Engineering Group , System Integration & Control Systems Design
Saryx Engineering has set the bar high in terms of scada modernisation and standardisation. So much so that the company won 'Best Control & Information Implementation' in recognition of a project with 
...
Read more...
---
Standardisation of ABInBev automation on three Tanzanian breweries
November 2019, Process Dynamics , System Integration & Control Systems Design
Process Dynamics has a long history within the brewing industry. The company has completed a number of projects for SABMiller and when the company was bought by Anheuser-Busch InBev (ABInBev) in 2015, 
...
Read more...
---
VinFast deploys Siemens technology to deliver cars ahead of schedule
November 2019, Siemens Digital Industries , System Integration & Control Systems Design
VinFast, Vietnam's first volume car manufacturer, has successfully produced its first cars ahead of schedule using Siemens' portfolio of integrated software and hardware. By deploying its portfolio, Siemens 
...
Read more...
---
The complexity of water management in mines
October 2019, Endress+Hauser , System Integration & Control Systems Design
Industries across the globe are encouraged to reuse water as much as possible, and therefore a 'zero liquid discharge' policy has already been implemented by various companies in different sectors.
Read more...
---
PC-based control platform optimises water treatment product dosing
October 2019, Beckhoff Automation , System Integration & Control Systems Design
Clean water is vital in both consumer and commercial areas, including numerous industrial applications, such as mining, petroleum refining and groundwater remediation, in addition to residential applications
Read more...
---
Rockwell Automation announced as Founding Member of ISA Global Cybersecurity Alliance
October 2019, Rockwell Automation , News
Production facilities can contain thousands of technologies from different vendors. Cybersecurity threats only need to exploit one of them to steal trade secrets, stop production or even harm workers. 
...
Read more...
---
Omniflex eases mine water compliance
October 2019, Omniflex Remote Monitoring Specialists , System Integration & Control Systems Design
Water licences carry a 'Burdon of Proof' that the licence holder will not harm the environment or the water system through its activities. This covers the use of water from the system and the responsible 
...
Read more...
---
Smart Press Kit from Bosch Rexroth
October 2019, Tectra Automation , System Integration & Control Systems Design
Bosch Rexroth is setting new standards for fast and efficient pressing and joining applications with its innovative new modular Smart Press Kit. Designed to meet future industrial requirements by providing 
...
Read more...
---