printer friendly version
All-rounders EHL handles projects from conceptualisation to completion
December 2019
System Integration & Control Systems Design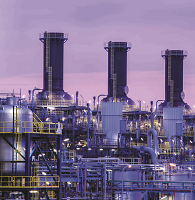 EHL is an engineering, procurement and construction management (EPCM), and engineering, procurement and construction services (EPCS) company that began operating in 1980.
Manager of automation at EHL, Steve Elliott, explains that the company identified a gap in the market to provide an electrical consulting service to the mining industry. It has since grown and evolved to, firstly, incorporate control and instrumentation and, later, multidisciplinary EPC engineering.
Headquartered in Johannesburg with branches in Pretoria, Rustenburg and Vanderbijlpark, the company is involved in projects from the conceptualisation and design phase, through commissioning and project handover, right up to post-completion service maintenance and support. EHL is Dekra ISO 9001:2015 certified and complies with OHSAS 45001:2015.
EHL Engineering Group has three interrelated divisions:
• EHL Consulting Engineers: Providing comprehensive design, consultation and project management expertise, as well as customised supply and optimisation solutions to all market sectors globally.
• EHL Engineering Services: Design, purchase, construct and provide solutions for multi-discipline turnkey projects, serving the mining, minerals, petrochemical and industrial sectors.
• EHL Energy: Providing comprehensive solutions and managing the associated risks in electricity-dependent projects for power generation, transmission, distribution and renewable energy.
"Our collaborative approach, commitment to clinical problem solving, extensive experience and long-standing associations ensure that any contracting arrangement with the EHL Group is as risk-free as it gets. We have a wealth of expertise which allows us to provide unique bespoke solutions and we are also a relatively small company, which means that we can react and mobilise our team quickly," says Elliott.
Elliott explains that the company's project leaders take ownership of projects to ensure that the best outcomes are achieved. "Teamwork is critical to successful projects and, throughout the project process, we implement an open communication channel between the planners, engineers and on-the-ground project managers. This results in exemplary problem solving which ultimately delivers cost-effective creativity and functional excellence to every project."
The company provides systems integration for both Rockwell and Siemens and is currently in the process of considering onboarding the supply of handpicked products in addition to its current service offerings.
A two-step approach is taken to training of the company's clients. Firstly, training is provided by EHL's suppliers at the supplier's facilities and, secondly, EHL conducts onsite add-on and refresher training for operators and technicians, as required. Similarly, EHL employees are sent to the company's suppliers for training that provides a basic understanding of products and then further, specific EHL training is conducted in-house.
The company works in the major SADC region countries as well as internationally in Portugal, USA, Mongolia and Australia, amongst others. Projects are facilitated by using the services of a combination of local labour as well as EHL employees from South Africa.
Current and recently completed projects include the design and management of the Electrical, Control and Instrumentation (E, C&I) design and implementation for the underground expansion, upgraded process plant and smelter retrofit at a major copper producer, the E, C&I; design and implementation at a major platinum mine outside Rustenburg and various elements at a developing copper mine in Arizona, USA.
For more information contact Steve Elliott, EHL, +27 11 370 7400, selliott@ehl.co.za, www.ehl.co.za
Credit(s)
Further reading:
PC-based control decorates plastic lids and containers
December 2019, Beckhoff Automation , System Integration & Control Systems Design
In-mold labelling (IML) is ideally suited to meet today's customer requirements in the plastics industry, especially in the packaging segment.
Read more...
---
Project-based learning challenges the modern engineering student
December 2019, Test Dynamics , System Integration & Control Systems Design
Projects that inherently challenge students to use innovative design thinking often involve interacting with an unknown process or device. Students are encouraged to understand the unknown through theory, 
...
Read more...
---
FieldEcho: the future of integrated IO-Link technology
December 2019, SICK Automation Southern Africa , System Integration & Control Systems Design
Integrated IO-Link technology that enables full data accessibility and transparency across all platforms is here with the FieldEcho from SICK Automation. IO-Link is an increasingly used manufacturer-independent 
...
Read more...
---
AI module improves industrial production
December 2019, Rockwell Automation , System Integration & Control Systems Design
Industrial workers can now use the data from their equipment more easily to predict production issues and improve processes with their existing automation and control skill set. The new FactoryTalk Analytics 
...
Read more...
---
DRH ensures clients remain at the forefront of bulk measurement with Bindicator range
December 2019 , System Integration & Control Systems Design
DRH Components was started in Durban in 2015 when Rob Hare and Kay Goutham retired from CHI Control (now Eaton), after four decades of service. The company has offices in Durban and Pretoria. Venture 
...
Read more...
---
Oven control by Hybrid Automation
December 2019, Hybrid Automation , System Integration & Control Systems Design
Hybrid Automation was approached by one of its clients, a leading South African FMCG company, to provide an automated solution for an existing plant in the factory. Being a popular confectionary manufacturer, 
...
Read more...
---
A good combination for the primaries and metals industry
November 2019, Endress+Hauser , System Integration & Control Systems Design
Endress+Hauser?s measurement devices for flow, level, pressure, temperature and liquid analysis.
Read more...
---
Four key factors to consider when choosing devices for the control cabinet
November 2019, RJ Connect , System Integration & Control Systems Design
Drawing from over 30 years of experience in providing reliable products for industrial control cabinets, Moxa has identified the following four key considerations for choosing the best control cabinet 
...
Read more...
---
Saryx helps Transnet achieve ROI through scada modernisation
November 2019, Saryx Engineering Group , System Integration & Control Systems Design
Saryx Engineering has set the bar high in terms of scada modernisation and standardisation. So much so that the company won 'Best Control & Information Implementation' in recognition of a project with 
...
Read more...
---
Standardisation of ABInBev automation on three Tanzanian breweries
November 2019, Process Dynamics , System Integration & Control Systems Design
Process Dynamics has a long history within the brewing industry. The company has completed a number of projects for SABMiller and when the company was bought by Anheuser-Busch InBev (ABInBev) in 2015, 
...
Read more...
---