printer friendly version
Some things change, some stay the same
July 2016
System Integration & Control Systems Design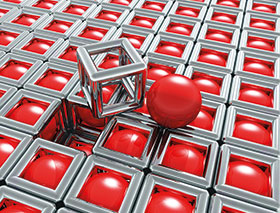 "The isolation caused by the political circumstances in South Africa during the 1980s created an opportunity for a new breed of contractor," explains Iritron's managing director, Alwyn Rautenbach, during an interview in a secluded corner of the ground floor bar in the Cascades Hotel at Sun City. He has taken time out of a busy schedule at the Wonderware X-Change 2016 conference to chat to SA Instrumentation and Control about his experience as a System Integrator, and how the business has evolved over the years.
In the beginning
For him, it all started in 1987. The sanctions and exchange controls in force at the time had compelled companies to find new ways to manage their costs, while at the same time retaining access to the skills they so desperately needed. Therefore, small service orientated companies and contractors started to see the light and this made way for people to resign, but on the understanding that they would immediately be reemployed on a contractual basis. This eliminated overheads from the organisational balance sheet, but it also created market conditions rife with opportunity for skilled engineers also possessed of entrepreneurial flair.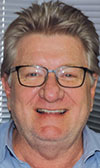 Alwyn Rautenbach.
Through this process, Rautenbach contracted himself to Richards Bay Minerals (RBM) to work on what became known as the Million Ton project. "It was an ambitious undertaking at the time," he says. "The idea was to expand the separation plant at RBM to process one million tons of sand per annum."
Sand is the feedstock to the plant from which the raw elements for finished products like titanium, rutile and zircon are extracted; the expansion would significantly increase production capacity at the facility. "At the time, there was very little systems integration capability within RBM, and the capability that did exist had to be utilised to maintain the existing systems to ensure continuous production," recalls Rautenbach. "So I became part of a team of contract engineers and we formed what was probably one of the first unofficial 'system integration' groups in the country." In fact, he headed up the execution for the rollout of the new Zircon Treatment Plant (ZTP) and the upgrades of the MSP FeedPrep plants (Mineral Separation Upgrade).
"We were using Allen Bradley PLCs for the ZTP project and Modicon PLCs for the MSP projects," he explains. "In those days Modicon PLCs (now the Schneider brand) were marketed out of the Bateman Process Instrumentation office in Durban, and in fact, it was Alan Hill, branch manager at the time, who gave us the idea of system integration as a business opportunity in South Africa."
The project, which began in 1988, took five years to complete, something Rautenbach believes could be done in a third of the time using the technologies available today.
Y2K and a star is born
On completion of the Million Ton and a few other projects at RBM, Rautenbach moved to Pretoria where he joined a system integration company for approximately three years, where he met the three other founding members of Iritron: Francois Laubscher, Johann Pienaar and Japie Grant. "We founded the company in 2000, primarily based on our experience working for a large then JSE listed organisation that was heavily involved in system integration processes across various vertical sectors, as well as addressing the perceived Y2K problem," he remembers. "What our Y2K work taught us is that there were many companies out there with legacy systems who needed to upgrade, but they simply could not afford the services of the large JSE listed engineering houses of the time, with their high operating expenses."
Since it was a small nimble company with low overheads, Iritron was able to compete within the specialised market niche that Y2K had exposed. The vision was to provide the services of professional engineers at an affordable price to any company wanting to get an obsolete system up to date, or completely out of the way.
What they found was a hunger for information. Legacy systems dominated certain areas of manufacturing at the time, and this made people nervous because they realised how vulnerable they were to the efficiencies of the newly emerging technologies. "It also became more and more obvious that these manufacturers did not want to undertake system integration in-house," stresses Rautenbach. "It is a highly specialised field and once the project is complete the need for such engineering expertise falls away."
The fledgling learns to fly
At the time, it was a small industry but it presented a big opportunity. However, there was a snag. Because the ideas of system integration as a distinct discipline were new, there was scepticism regarding the competence and reliability of the handful of SI's that existed at the time. In addition, there was the matter of trust. "People were anxious about giving up control of such an important aspect of their business to these small specialist companies with very little in the way of a track record," says Rautenbach introspectively. "Also, when you take on a project, you become confidentially involved in the details of somebody's manufacturing process. Then, when you are finished and you leave, you take all that information away with you, and potentially, it is out there in the wild."
The entrepreneurs quickly realised that Iritron's engineering expertise and attractive pricing were not enough. While the skill sets and affordability were both necessary ingredients, ultimately, quality of service and solid relationships would make the difference. "The trick is understanding that success in this industry is as much about service integration as it is about systems integration," emphasises Rautenbach.
"In this business people buy from people, and they buy benefits not brand names. As soon as a customer loses confidence in you, they will stop buying from you. It is as simple as that."
Of course, Iritron was not entirely starting from scratch in this regard, as they had built many solid relationships during the Millennium Bug era. "We were very fortunate," recalls Rautenbach. "This is what gave us our head start. Without it, we would not be where we are today."
After successfully completing a number of smallish projects, the directors realised that they had to expand the scope of the business if they wanted to progress to the next level. This entailed adding electrical design, panel building, instrumentation, and even the supply of control systems, to the original systems integration offering. This was no small undertaking, but now that it is complete, the Iritron of today is in a position to offer its customers what Rautenbach describes as "a complete engineering service, rather than just systems integration and software development".
He underlines how today the company differentiates itself more on the electrical engineering and control systems aspects, than it does on software development and MES capability. "These days, the information system components of the projects we implement for our clients are far more about configuration than they are about customisation or development from scratch," he says. "This is why you see us every year at conferences and events like the Wonderware X-Change."
Some things change, some stay the same
Rautenbach believes that the single biggest advance in the industry is the sophistication and capability of the out-of-the box vendor solutions available today. The net result is projects designed and commissioned in fractions of the time it took previously.
"Another thing that has changed is the relationship between the SIs and the vendors," he explains. "Systems integration is still fundamentally about bringing software and hardware together in a configuration that meets the end user requirements, but we are no longer just buying from the vendors. We have evolved into their business partners and there is a much closer bond between us than there was in the past."
As the interview draws to conclusion, I ask Alwyn if he has any advice for a young system integrator starting out today.
"Pick an industry segment and focus on it," he says without hesitation. "Next, get yourself certified by all the vendors that work through the SIs in those markets.
"Then get close to your customers. On your first project, always remember that service is 'king'. Remember also, that while you are entitled to make a profit in return for your efforts, you must always be fair about the margin. However, you must be firm about it too, and this is okay; the last thing any production facility needs is a project half-finished because the SI ran out of working capital.
"Finally, use all the possible networking opportunities available to you. At an event, for instance, don't ever be afraid to engage with the established system integrators and ask them for advice. We were all new in the business once, and we all want to see fresh blood coming through. Above everything though, remember that this industry works on trust – and that will never change!"
For more information contact Alwyn Rautenbach, Iritron, +27 (0)12 349 2919, alwyn.rautenbach@iritron.co.za, www.iritron.co.za
Credit(s)
Further reading:
Accelerating high-precision assembly of micro-optics
Beckhoff Automation System Integration & Control Systems Design
PC-based control technology automates component assembly.
Read more...
---
Siemens guides Tiger Brands along its digitalisation journey
Siemens South Africa System Integration & Control Systems Design
The project involved upgrading the legacy plant control system with the implementation of a combined Siemens WINCC scada and PM-addons along with the associated network and control equipment that included communication converters, PLCs, VSDs and ASI modules for various process areas.
Read more...
---
The MX-System: the controller becomes a modular control cabinet
Beckhoff Automation System Integration & Control Systems Design
The new MX-System from Beckhoff is quite simply a revolution in control cabinet construction.
Read more...
---
Benefits of PowerView CP for pipelines
Omniflex Remote Monitoring Specialists System Integration & Control Systems Design
Omniflex has developed the PowerView CP cathodic protection system over several years to bring up-to-date technology to impressed current cathodic protection.
Read more...
---
The importance of good project management
Iritron IT in Manufacturing
A structured way of organising work can help identify and resolve problems in an efficient manner before the implications have a chance to escalate.
Read more...
---
TwinCAT for test rig automation
Beckhoff Automation System Integration & Control Systems Design
Flexibility and high performance in control program generation for endurance testing.
Read more...
---
ABB moves toward zero-carbon mines
ABB South Africa System Integration & Control Systems Design
ABB has launched ABB Ability eMine, a portfolio of solutions that will help accelerate the move toward a zero-carbon mine.
Read more...
---
Legacy alarm upgrade for Uganda's power generator
Omniflex Remote Monitoring Specialists System Integration & Control Systems Design
In a digital age, where we rely so heavily on computer-based equipment, do we still need bulky, hard-wired annunciator panels?
Read more...
---
Real-time-capable data communication via OPC UA
Beckhoff Automation System Integration & Control Systems Design
Direct integration of OPC UA Pub/Sub in TwinCAT 3.
Read more...
---
EtherCAT saves space in wind turbines
Beckhoff Automation System Integration & Control Systems Design
At this year's Husum Wind during September, Beckhoff demonstrated its many years of know-how and its broad product range for the wind power industry.
Read more...
---