KVM Tech focuses on product excellence and superior support
January 2019
System Integration & Control Systems Design

printer friendly version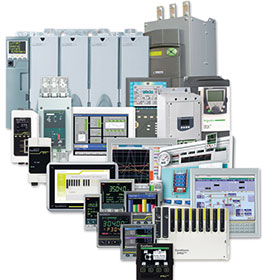 The intellectual property of KVM Tech was acquired by Alwyn Rautenbach in 2010 and a short while later current MD, Reghardt Rautenbach, joined the company. The intervening years have seen the company grow with 10 engineers/technicians now employed within the Somerset West, Pretoria and Port Elizabeth branches.
Reghardt Rautenbach says that the company has developed a niche for its KVM (keyboard, video, mouse) systems for various control rooms within southern Africa. These systems, which are characterised by their ability to integrate with other business and productivity platforms, are customised to match specific needs and applications. The KVM solutions are essential for mission critical environments that depend on complete reliability and uptime.
"Since our products are renowned for their longevity, we believe it is important to equip clients with the ability to self-maintain them for the long term," he adds. "By transferring our knowledge to the client, we provide them with all the tools they will need to create sustainability within the control room environment."
KVM Tech supplies both high-end and entry level KVM solutions. Founded 30 years ago, Guntermann and Drunck has built a reputation as a manufacturer of sophisticated enterprise-level KVM systems for broadcasting, air traffic control, industry and maritime industries around the globe. KVM Tech is the exclusive distributor for the company in southern Africa.
Recognising the need for KVM systems for the more cost-conscious client, Rautenbach visited kvm-tec electronic in Austria and returned with an exclusive dealership agreement to distribute for the company's product range in southern Africa.
"We have a very strong footprint in southern Africa with both product ranges, having installations in all the air traffic control towers in the country as well as in Multichoice's command centre, and a number of other broadcasting centres," says Rautenbach. "We have also installed a system at NCP Chlorchem's chlorine manufacturing plant in Kempton Park. This ongoing project involves the removal of all current PCs from the corrosive working environment and the addition of new KVM products."
Eurotherm agency
As a result of a long-standing working relationship, Iritron was asked by Eurotherm UK in late 2017 to assist the company in finding a solutions provider who could comprehensively support the product and not just move boxes. KVM Tech was subsequently approached by Iritron in mid-2018 and a collaborative relationship developed to provide a complete Eurotherm solution.
Rautenbach says that the relationship is synergistic and provides the local customer base with a complete automation design, engineering and support base. Iritron will conduct all engineering and panel building will be undertaken by Referro.
Eurotherm's lead trainer in the UK spent a number of days training KVM Tech and Iritron engineers at KVM Tech's local premises. In addition, a number of Eurotherm's key clients in South Africa received hands-on training.
"We are excited about growing the presence of the Eurotherm brand in southern Africa," concludes Rautenbach. "It is a stable and reliable product range, and with a dedicated engineering and support complement in South Africa, we believe it will go from strength to strength."
For more information contact Reghardt Rautenbach, KVM Tech, +27 21 855 1622, reghardt@kvmtech.co.za, www.kvmtech.co.za
Further reading:
PC-based control used to inspect large aerospace components
March 2019, Beckhoff Automation , System Integration & Control Systems Design
Genesis Systems Group specialises in robotic non-destructive inspection (NDI) systems to cater to the special testing requirements of large components for aircraft, satellites and rockets, automated with PC and EtherCAT-based control from Beckhoff
Read more...
---
Rockwell Automation upgrades control at Mozal Aluminium
February 2019, Rockwell Automation , System Integration & Control Systems Design
Rockwell Automation has migrated the control systems at Mozal Aluminium's furnace assembly and ladle cleaning shop to its modern DCS based on the PlantPAx design standard.
Read more...
---
EtherCAT measurement modules extended
February 2019, Beckhoff Automation , System Integration & Control Systems Design
System-integrated precision measurement technology for efficient machines and test benches.
Read more...
---
Integrated control solution for car heater manufacturing
January 2019, Beckhoff Automation , System Integration & Control Systems Design
TwinCAT CNC automates dispensing system used in the automotive industry.
Read more...
---
Black Rock Mine Operations
January 2019, IS³ - Industry Software, Solutions & Support , System Integration & Control Systems Design
Performance excellence through enhanced decision making and real-time management in a ­centralised control environment.
Read more...
---
Ultrasonic sensors for the OEM business
January 2019, Turck Banner , System Integration & Control Systems Design
Turck has expanded its ultrasonic sensor family with the introduction of the RU50 Eco series for price-sensitive OEM projects. The company was able to develop an ultrasonic sensor based on the latest 
...
Read more...
---
Pre-assembled panel systems for pumping applications
January 2019, ElectroMechanica , System Integration & Control Systems Design
A complete range of robust pre-assembled irrigation and solar pump panel systems are available from ElectroMechanica (EM) for a wide range of pumping applications. "These solutions are designed not only 
...
Read more...
---
PSY extends its offerings
December 2018, PSY International , System Integration & Control Systems Design
PSY International, a recognised systems integrator for a number of well-known international brands, was recently appointed as an integrator for AC/DC. Paul Young, a director of PSY International, explains 
...
Read more...
---
Craft breweries benefit from digitalisation with modular Siemens automation
December 2018, Siemens Digital Factory & Process Indust. & Drives , System Integration & Control Systems Design
Deutsche Beverage Technology (Deutsche Beverage) supplies turnkey engineering solutions for breweries, with its main customer base in the high-growth craft beer sector.
Read more...
---
PC-based control simplifies building revitalisation
December 2018, Beckhoff Automation , System Integration & Control Systems Design
PC-based building automation from Beckhoff is characterised by its openness, reliability, ease of use and long-term product availability. In the revitalisation of the Eurotheum high-rise building in Frankfurt, 
...
Read more...
---