printer friendly version
MES, OT and the IIoT – what's required for digitalisation?
May 2021
Editor's Choice
My last opinion piece on the MES and OT saga turned out to be a good gauge of the perception of professionals in both realms. In the article, which appeared in the October 2020 issue of SA Instrumentation and Control magazine (https://www.instrumentation.co.za/11648r), I asked whether OT will ever swallow up MES. The response on LinkedIn and email was surprising. Some commentators vehemently defended the separation of the two, while others didn't completely discount the possibility.
We defined MES as applications that execute plant-related data in the business layer. We also defined OT as technology that is used in the process control layer. These are very simplistic definitions but will suffice for now, as that is another rabbit hole and there are many books written about the definitions and meanings of MES and OT.
The IIoT is what glues it all together
Where does the IIoT fit in? Well, first let's define it. The Industrial Internet of Things is the ability to connect devices (or things) to the Internet and to each other over various types of networks, using various types of protocols. The idea is that previously disadvantaged devices can now benefit from Internet exposure. Being connected allows these devices to share data with their owners and operators, which was previously impossible, or at least very difficult. Now apply that to an industrial environment and we open up a whole new world of possibilities (or a can of worms?) – namely, digitalisation.
Clear demarcations, for a reason
The world of OT exists for a reason. We cannot simply apply IT standards and processes to an industrial environment where we are focused on manufacturing processes that must run continuously without those pesky IT processes, standards and seemingly endless red tape, getting in the way. This is a popular misconception! For digitalisation to succeed the two domains have to integrate, they have to find that common ground where the goals of the enterprise become the shared objective. Securely allowing network traffic to flow as and when required, initiated by the OT domain data decision makers, is the thinking that has to be adopted before digital transformation can be achieved.
But how?
Hand over the data decisions to the OT guys? Calm down IT professionals, there is a time and a place for everything. Digitalisation in its simplest form makes data available from where it is being created. MES systems, ERP systems, WMS systems and logistics systems are not the truest, rawest source from which data can be gathered. We want data from sensors, machines, PLCs, DCSs and HMIs etc. We want the data to be gathered from all stores, at any level and of any type. This is the value in the IIoT – the idea that we can get a window into the entire enterprise by having data connections to all relevant systems and data stores, not on an historical stack level, but on an holistic data-hub level. Traditionally, data would go from the sensor to the PLC (edge), HMI, scada and then to the MES in the business layer and from there onto the ERP and other business systems. The IIoT structure encompasses an extraction layer from any, and all, systems that aggregate and store data into the Unified Name Space (more on this in a future article).
Visualisation is the window from which the information (worked and refined data) is visible to C-suite executives, buyers, planners, operators and engineers. This data is gathered from all relevant sources and then filtered, defined and refined for relevant eyes to make relevant decisions. The possibility exists for new information from existing assets to bring greater insights into existing processes. The IIoT architecture, protocols, software applications and partnerships (a hot topic right now in the world of 4IR) are how we will achieve digitalisation and the integration of OT and MES.
And why?
Well, because we need to unlock the benefits of 4IR through digitalisation. Having worked in a manufacturing IT environment for 12 years, I've been involved in the integration of MES and OT systems down into the plant networks, as well as up into the business layers. Based on those experiences, I believe that the IIoT is the vehicle that will allow us to achieve digitalisation to a level that unlocks the benefits of 4IR – a true transformation.
---
About Lance Turner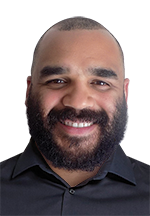 Lance Turner.
Lance Turner is an MES/IIT/OT specialist employed at Sasol's Secunda plant. He has an honours degree in Information Systems and an Adv. Diploma in Industrial Data Communications, Networks and IT. A certified MESA MES/MOM student, his passion is amalgamating general IT across the manufacturing spectrum. Lance's vision is for a converged IT and manufacturing discipline that will become the reality of Industry 4.0. His team motto is MES services that are always available, always stable, and always dependable.
For more information contact Lance Turner, lancegta007@gmail.com, www.lanceturner.co.za
Further reading:
Loop Signatures 1: Introduction to the Loop Problem Signatures series
May 2020, Michael Brown Control Engineering , Editor's Choice
Over the years I have had many requests to write a book giving more detailed explanations of some of the problems I have encountered in my work on practical loop optimisation. I am by nature and inclination 
...
Read more...
---
Loop Signatures 7: Final control elements – Part 3 hysteresis and deadband
June 2021, Michael Brown Control Engineering , Editor's Choice
Some of the biggest problems associated with the final control element are hysteresis and backlash.
Read more...
---
Case History 177 - Valves, valves, valves!
May 2021, Michael Brown Control Engineering , Editor's Choice
75-85% of all industrial control loop problems are caused by valve issues.
Read more...
---
New devices from Endress+Hauser connect pressure measurement to the future
May 2021, Endress+Hauser South Africa , Editor's Choice
By implementing a Bluetooth interface, devices that were previously difficult to access, or in danger zones, can now be operated easily and safely.
Read more...
---
Loop Signatures 6: Final control elements – Part 2: characteristics.
April 2021, Michael Brown Control Engineering , Editor's Choice
Feedback theory generally assumes that the process has a linear transfer function, which means that equal changes on the input will result in equal changes on the output.
Read more...
---
Tailored technology meets responsive design with the new Festo website
April 2021, Festo South Africa , Editor's Choice
Festo South Africa recently launched its new website to demonstrate the company's continuing commitment to simplifying its customer's lives through innovative service delivery.
Read more...
---
Control Loop: Case History 176 The importance of programming PLC control modules correctly.
March 2021, Michael Brown Control Engineering , Editor's Choice
Every time I work on a plant that is using a PLC and scada system for feedback control, I always first do a test on a controller module to ensure that the controllers have been configured correctly.
Read more...
---
Control Loop: Loop Signatures 5
February 2021, Michael Brown Control Engineering , Editor's Choice
This article outlines some of the practical problems and rules of thumb relating to final control elements, which can affect control in the real world.
Read more...
---
Unlimited performance in limited spaces
February 2021, KROHNE , Editor's Choice
The new AF-E 400 is the culmination of KROHNE`s 70 years of expertise in electromagnetic flow measurement and was specifically designed for industrial automation applications.
Read more...
---
Control loop: Case History 175 Oversized valve disrupts good control
January 2021, Michael Brown Control Engineering , Editor's Choice
This article provides good insight into the dangers of using largely oversized valves, and into the importance of understanding practical control, and how your controllers work.
Read more...
---