printer friendly version
Keeping the ball rolling
July 2005
News
Unless you are reading a passed-along copy of SA Instrumentation & Control, some time in the near future you should be receiving a 'Circulation Reclassification Form'. It is important that this is filled in and returned. It will not take long - and it will help us to continue bringing you this great magazine.
How it works
* You, the reader, want to continue receiving an interesting magazine that contains the latest on what is happening and available in the Control and Instrumentation arena.
* One of the reasons for SA Instrumentation & Control's great success, is that our advertisers are happy to support a publication that they know is reaching potential customers.
* Like other top publishers, Technews undergoes stringent six-monthly circulation audits by the Audit Bureau of Circulation (ABC) in order to preserve the integrity, objectivity and accuracy of its subscriber database.
The requirement for audited circulation stemmed from the need for credibility by publishers, which was achieved in the main by independent verification of their circulation database to provide a basis for their advertising rates. Advertisers as well as advertising agencies needed to be assured their print advertising decisions were being based upon independently verified circulation data.
Today, those needs have not changed and the ABC continues to serve its members by upholding this basic mission and ensuring that the partnership between the publisher and their advertisers flourishes - resulting in a credible and valuable reference source for you - the reader.
Please keep an eye open for the Circulation Reclassification Form which will be coming your way shortly - fill it in and send it off.
If you are not already a subscriber and would like to receive your own copy, e-mail your details to subscriptions@technews.co.za - or give our Randburg office a call on 011 886 3640.
If you are looking for a magazine that addresses hydraulics, pneumatics, drives and transmissions, consider subscribing to Motion Control in Southern Africa. Visit www.technews.co.za to see our other publications.
This issue
We have a good, meaty, 96-page issue this month, with something for everybody. For those so inclined there is an article addressing enhancements to EDDL ('Improvements and expansion for EDDL'). We have pictures from Ram-Tec's roof wetting celebration, and some of the stands at the KZN Industrial Technology Exhibition. Enjoy!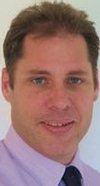 John Gibbs - editor
Send your letters to the editor, john@technews.co.za
See our online publication at www.instrumentation.co.za
For your I&C needs, use the directory: www.ibg.co.za
For hydraulics, pneumatics, drives and transmissions, see www.mcbg.co.za
Credit(s)
Further reading:
Plan your media strategy with Technews Publishing
November 2019 , News
Dear Marketer, Have you ever looked back on a year and wondered how you survived it? For the majority of South Africans, 2019 started benignly enough, cosily wrapped in the blanket of Ramaphoria that 
...
Read more...
---
From the editor's desk: The power of 23
December 2019, Technews Publishing (SA Instrumentation & Control) , News
Have you ever looked back on a year and wondered how you survived it? For the majority of South Africans, 2019 was such a year. It started benignly enough, cosily wrapped in the blanket of Ramaphoria 
...
Read more...
---
Robust absolute linear position measurement
December 2019, ATI Systems , News
Temposonics, an MTS Systems company, is a leading supplier of magnetostrictive sensors, which are rapidly becoming the transducers of choice in many applications.
Read more...
---
Honeywell helps transform petrochemical operations
December 2019, Honeywell ACS South Africa , News
Honeywell has announced that Braskem Idesa has adopted a hands-free, wearable connected technology solution at its plant in Veracruz, Mexico. Honeywell's Intelligent Wearables will allow Braskem Idesa 
...
Read more...
---
Lonza selects Rockwell Automation for digital transformation of pharmaceutical operations
December 2019, Rockwell Automation , News
Lonza has selected Rockwell Automation for the turnkey implementation of the strategic vision to bring the digital factory to nine facilities that manufacture drug capsules. The Swiss-based company, founded 
...
Read more...
---
Rocket car arrives in South Africa
December 2019 , News
The Bloodhound LSR car has arrived at Hakskeenpan, the dry salt lake bed in South Africa's northern Cape province, where over the next month a 25-strong crew will run tests that may see it exceed 800 
...
Read more...
---
Europe's largest-ever Emerson Users Conference to be held in Milan
December 2019, Emerson Automation Solutions , News
The largest-ever Emerson Global Users Exchange in Europe will be taking place in Milan, Italy, in 2020. The biennial conference will be held at the Milano Convention Centre from March 18 to 20, with current 
...
Read more...
---
World record for Festo's BionicOpter
December 2019, Festo , News
The Festo BionicOpter will be included in the 2020 Guinness World Records. The chapter 'Robots' presents the most amazing records from the world of super robots and artificial intelligence. The Festo 
...
Read more...
---
BMG's Food & Beverage Expo voted a success
December 2019, Bearing Man Group t/a BMG , News
BMG's recent Food & Beverage Expo, held at the BMG World distribution and engineering facility, has been voted a great success. "Highlights of the event included presentations from guest speaker, Linda 
...
Read more...
---
BI leverages synergies across Hudaco Group
December 2019 , News
As part of the Hudaco Group, Bearings International (BI) is able to leverage synergies across a broad range of companies, meaning it can offer a complete product basket across its branch network countrywide. In 
...
Read more...
---