printer friendly version
Keeping the ball rolling
July 2005
News
Unless you are reading a passed-along copy of SA Instrumentation & Control, some time in the near future you should be receiving a 'Circulation Reclassification Form'. It is important that this is filled in and returned. It will not take long - and it will help us to continue bringing you this great magazine.
How it works
* You, the reader, want to continue receiving an interesting magazine that contains the latest on what is happening and available in the Control and Instrumentation arena.
* One of the reasons for SA Instrumentation & Control's great success, is that our advertisers are happy to support a publication that they know is reaching potential customers.
* Like other top publishers, Technews undergoes stringent six-monthly circulation audits by the Audit Bureau of Circulation (ABC) in order to preserve the integrity, objectivity and accuracy of its subscriber database.
The requirement for audited circulation stemmed from the need for credibility by publishers, which was achieved in the main by independent verification of their circulation database to provide a basis for their advertising rates. Advertisers as well as advertising agencies needed to be assured their print advertising decisions were being based upon independently verified circulation data.
Today, those needs have not changed and the ABC continues to serve its members by upholding this basic mission and ensuring that the partnership between the publisher and their advertisers flourishes - resulting in a credible and valuable reference source for you - the reader.
Please keep an eye open for the Circulation Reclassification Form which will be coming your way shortly - fill it in and send it off.
If you are not already a subscriber and would like to receive your own copy, e-mail your details to subscriptions@technews.co.za - or give our Randburg office a call on 011 886 3640.
If you are looking for a magazine that addresses hydraulics, pneumatics, drives and transmissions, consider subscribing to Motion Control in Southern Africa. Visit www.technews.co.za to see our other publications.
This issue
We have a good, meaty, 96-page issue this month, with something for everybody. For those so inclined there is an article addressing enhancements to EDDL ('Improvements and expansion for EDDL'). We have pictures from Ram-Tec's roof wetting celebration, and some of the stands at the KZN Industrial Technology Exhibition. Enjoy!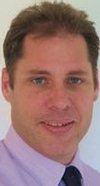 John Gibbs - editor
Send your letters to the editor, john@technews.co.za
See our online publication at www.instrumentation.co.za
For your I&C needs, use the directory: www.ibg.co.za
For hydraulics, pneumatics, drives and transmissions, see www.mcbg.co.za
Credit(s)
Further reading:
Hytec Pretoria exhibits at Mining & Technical Expo
May 2020 , News
Hytec Pretoria exhibited at the Mining and Technical Exhibition (MTE) at the Cullinan Sports Ground in Tshwane, the first MTE for the year held in February. The company showcased a wide range of products 
...
Read more...
---
Skyriders to offer external training at its academy
May 2020 , News
"The Midrand-based training academy established by rope access specialist Skyriders will soon offer external training," reports marketing manager, Mike Zinn. Working at height continues to pose a 
...
Read more...
---
Honeywell takes nine SA students to space camp
May 2020, Honeywell ACS South Africa , News
Honeywell has sent nine South African students to the US Space & Rocket Centre (USSRC) in Huntsville, Alabama, as part of the 10th annual Honeywell Leadership Challenge Academy (HLCA). From 23-27 February, 
...
Read more...
---
Skid-mounted dry-type transformer does duty on a coal mine
May 2020 , News
In a specialised application on a coal mine, Trafo Power Solutions recently supplied a dry-type transformer mounted on a mobile skid. "The harsh environment of a coal mine required us to specially 
...
Read more...
---
Becker Mining South Africa supplies uninterruptible power supply systems
May 2020, Becker Mining South Africa , News
Becker Mining South Africa has supplied 12 uninterruptible power supply (UPS) systems to a local coal mine supplier, to enhance safety and prevent unnecessary downtime. These specially designed systems 
...
Read more...
---
Aguru announces agreement with French industrial services company Ennovia
May 2020 , News
Aguru Business Solutions (Aguru), a company specialising in automation and digital transformation advisory and project management services, has announced that it has entered into a reseller agreement 
...
Read more...
---
From the editor's desk: Loop signatures and digital postage during lockdown
May 2020, Technews Publishing (SA Instrumentation & Control) , News
In this month's issue, we publish the first updated version of Michael Brown's Loop Signature series of articles, the material that forms the basis for his popular control loop training courses.  
...
Read more...
---
Best of breed industrial software: announcement from Element8
May 2020 , News
Element8 is proud to announce its appointments as authorised Ignition distributor for Inductive Automation, distributor of Canary Historian for Canary Labs, and distributor of Flow Information Platform 
...
Read more...
---
BMG provides critical engineering support during lockdown
May 2020, Bearing Man Group t/a BMG , News
BMG, a leading South African engineering solutions specialist, has been authorised to provide engineering components and support services to businesses approved as essential service providers, during 
...
Read more...
---
Emerson acquires American Governor
May 2020, Emerson Automation Solutions , News
Emerson has announced that it has completed the purchase of American Governor Company, a leader in technologies and services for hydroelectric turbine controls. The addition of American Governor builds 
...
Read more...
---