printer friendly version
Manufacturing in decline?
April 2009
IT in Manufacturing
The right solutions can help navigate the storm.
Manufacturing output for December 2008 fell by 7% year-on-year, according to a recent statement by Statistics South Africa. Manufacturing is the second-biggest sector in the economy and accounts for about 16% of GDP. There is no doubt that cost-cutting is now dominating decisions, including those related to investment in IT. But can manufacturers really afford to ignore systems that can in fact pull them out of the doldrums?
Of course it is a scramble out there for increased profits. The global business landscape has never been bigger or faster growing than it is today. Some describe it as a phenomenon, and some as a natural process, but which ever way you look at it, globalisation is unavoidable. It is the integration of world economies and cultures, and it presents both dynamic opportunities, as well as obstacles for South African manufacturers and suppliers. The reality however is that local manufacturers are falling short of achieving their business goals and, for many, it is now a case of going back to the drawing board.
The manufacturing sector is a key element of our competitiveness, but its growth performance has the potential to deteriorate, with countries like China and India emerging as global manufacturing powerhouses with the potential to challenging Western domination in innovation. It is widely accepted that IT is the major contributor to manufacturing innovation, productivity and jobs. Without sufficient manufacturing know-how, South Africa's inventions may end up being manufactured in the Far East.
In order to maintain our competitiveness in the face of low-wage competition, as well as challenges like the brain-drain and outsourcing, concerted effort is needed to support innovation and to continuously provide the manufacturing skills that are essential in a global knowledge-based economy. Our efforts must at least match, if not exceed, comparable investments being made elsewhere in the world. The aim for South African manufacturers should be to achieve leadership in intelligent, cost-effective and highly productive manufacturing systems.
Struggling manufacturers have to start to look to fundamentals for their competitiveness – operational issues and the optimisation of processes. Having the right systems are key to assist them through this process. Those who already have systems in place should be looking at better ways of using these to help them identify and optimise processes to become leaner and more productive, which mean optimising inventory levels to accommodate a just-in-time demand into the supply chain.
You cannot expect to even be a player if you do not have accurate forecasts or a clue as to whether your supply is actually meeting demand. You are running your business on guesstimates and I do not have to spell out where that is going to land you. Accurate forecasting and a clear picture of your market demand are the fuel needed to keep the lights on.
Many companies are however scared off by the complexity of technology today. In my experience, those that have it are not placing enough energy into it; only using it at a fraction of its potential, and those that do not have it are scared off by issues like complexity, cost and business disruption. What they do not realise is that you do not have to go in blazing. First things first – introduce the right system from the start to enhance your technical capabilities and give you competitive edge.
Start with micro-level reforms, aimed at rising productivity. Look at implementing a system that has the capabilities to consistently assist your business to continue to optimise efficiencies over time, but which gives you the base to provide value back to the business by implementing the basic processes from the beginning with the flexibility to continue to enhance, refine and optimise these process over time that is convenient to the business and adaptable to changing market conditions.
Manufacturers in the mid-market sector who do not have the correct systems in place are the most vulnerable. In a trading environment characterised by quickly-changing market conditions, mid-sized manufacturing businesses need to improve their business processes in order to take advantage of advanced technologies and remain competitive, or they run the risk of falling by the wayside. At the end of the day, it is about being able to turn the data at your fingertips into meaningful, profitable information which enables you to react quickly to changing market conditions. And, change waits for nobody – you will get left behind if you do not have the means to stay ahead.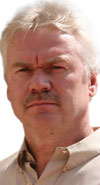 For more information contact Ashley Ellington, Softline Enterprise, +27 (0)11 304 2500, ashleye@softlineenterprise.co.za, www.softlineenterprise.co.za
Further reading:
Reliable gas production
September 2019, Siemens Digital Industries , IT in Manufacturing
Energy supplier uses Siemens technology for optimum information exchange.
Read more...
---
Automotive supplier relies on Siemens PLM solution
September 2019, Siemens Digital Industries , IT in Manufacturing
Küster Automotive is an internationally active family-run company and a part of Küster Holding. A full-service supplier, Küster manufactures components for the automotive industry. For its production 
...
Read more...
---
Top tips to help you implement 4IR projects that deliver value
September 2019 , Editor's Choice, IT in Manufacturing
In the just over 10 years I have spent working on IT projects in the manufacturing space, the amount of new fads and IT jargon that has to be adopted has reached the heavens, and ascended into other realms. 
...
Read more...
---
Digitisation requires new skills
September 2019, Schneider Electric South Africa , IT in Manufacturing
Smart grid investments by municipal and public power utilities typically focus on electric distribution and customer systems. The expected benefits include lower costs, better customer service and more 
...
Read more...
---
Industry 4.0: Manufacturing Executing Systems
September 2019, S4 Integration , IT in Manufacturing
Industry 4.0 is set to lead the way for digitisation of manufacturing processes. Manufacturing Executing Systems (MES) are a critical component of Industry 4.0 as they act as an enabler for end-to-end 
...
Read more...
---
Safety and cybersecurity convergence goes beyond safety systems
August 2019 , IT in Manufacturing
However, the scope of safety and cybersecurity goes well beyond process safety systems alone. Across the industrial and infrastructure worlds, an increasing number of end users are adopting more sophisticated 
...
Read more...
---
Mobile app configures level transmitters
August 2019, Emerson Automation Solutions , IT in Manufacturing
Emerson has added the Radar Master app for the AMS Trex Device Communicator, making it easier for field technicians to configure Rosemount radar level transmitters. Radar level devices are critical to 
...
Read more...
---
Yapper: pet food goes digital
August 2019 , IT in Manufacturing
Over the past decade, there has been an increase of the 'pet humanisation' trend, which continues to capture the entire world. Pet owners are caring for and spending on their pets as they would do for 
...
Read more...
---
Artificial intelligence in packaging
August 2019, Beckhoff Automation , IT in Manufacturing
Beckhoff Automation's Benjamin Bruns explains how the company has incorporated machine ­learning as a natural extension of its control platform.
Read more...
---
Tracking, genealogy and FIFO solution at Sumitomo Rubber
August 2019, Altron Bytes Systems Integration , IT in Manufacturing
Sumitomo Rubber South Africa (SRSA), manufacturer of the popular Dunlop, Sumitomo and Falken tyre brands, is a division of Sumitomo Rubber Industries (SRI), headquartered in Kobe, Japan. SRI is ranked 
...
Read more...
---