printer friendly version
Manufacturing in decline?
April 2009
IT in Manufacturing
The right solutions can help navigate the storm.
Manufacturing output for December 2008 fell by 7% year-on-year, according to a recent statement by Statistics South Africa. Manufacturing is the second-biggest sector in the economy and accounts for about 16% of GDP. There is no doubt that cost-cutting is now dominating decisions, including those related to investment in IT. But can manufacturers really afford to ignore systems that can in fact pull them out of the doldrums?
Of course it is a scramble out there for increased profits. The global business landscape has never been bigger or faster growing than it is today. Some describe it as a phenomenon, and some as a natural process, but which ever way you look at it, globalisation is unavoidable. It is the integration of world economies and cultures, and it presents both dynamic opportunities, as well as obstacles for South African manufacturers and suppliers. The reality however is that local manufacturers are falling short of achieving their business goals and, for many, it is now a case of going back to the drawing board.
The manufacturing sector is a key element of our competitiveness, but its growth performance has the potential to deteriorate, with countries like China and India emerging as global manufacturing powerhouses with the potential to challenging Western domination in innovation. It is widely accepted that IT is the major contributor to manufacturing innovation, productivity and jobs. Without sufficient manufacturing know-how, South Africa's inventions may end up being manufactured in the Far East.
In order to maintain our competitiveness in the face of low-wage competition, as well as challenges like the brain-drain and outsourcing, concerted effort is needed to support innovation and to continuously provide the manufacturing skills that are essential in a global knowledge-based economy. Our efforts must at least match, if not exceed, comparable investments being made elsewhere in the world. The aim for South African manufacturers should be to achieve leadership in intelligent, cost-effective and highly productive manufacturing systems.
Struggling manufacturers have to start to look to fundamentals for their competitiveness – operational issues and the optimisation of processes. Having the right systems are key to assist them through this process. Those who already have systems in place should be looking at better ways of using these to help them identify and optimise processes to become leaner and more productive, which mean optimising inventory levels to accommodate a just-in-time demand into the supply chain.
You cannot expect to even be a player if you do not have accurate forecasts or a clue as to whether your supply is actually meeting demand. You are running your business on guesstimates and I do not have to spell out where that is going to land you. Accurate forecasting and a clear picture of your market demand are the fuel needed to keep the lights on.
Many companies are however scared off by the complexity of technology today. In my experience, those that have it are not placing enough energy into it; only using it at a fraction of its potential, and those that do not have it are scared off by issues like complexity, cost and business disruption. What they do not realise is that you do not have to go in blazing. First things first – introduce the right system from the start to enhance your technical capabilities and give you competitive edge.
Start with micro-level reforms, aimed at rising productivity. Look at implementing a system that has the capabilities to consistently assist your business to continue to optimise efficiencies over time, but which gives you the base to provide value back to the business by implementing the basic processes from the beginning with the flexibility to continue to enhance, refine and optimise these process over time that is convenient to the business and adaptable to changing market conditions.
Manufacturers in the mid-market sector who do not have the correct systems in place are the most vulnerable. In a trading environment characterised by quickly-changing market conditions, mid-sized manufacturing businesses need to improve their business processes in order to take advantage of advanced technologies and remain competitive, or they run the risk of falling by the wayside. At the end of the day, it is about being able to turn the data at your fingertips into meaningful, profitable information which enables you to react quickly to changing market conditions. And, change waits for nobody – you will get left behind if you do not have the means to stay ahead.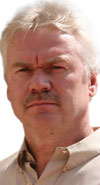 For more information contact Ashley Ellington, Softline Enterprise, +27 (0)11 304 2500, ashleye@softlineenterprise.co.za, www.softlineenterprise.co.za
Further reading:
Endress+Hauser's IIoT technology masters the mining challenge
June 2019, Endress+Hauser , IT in Manufacturing
Endress+Hauser aims to improve the processes of its customers with regards to efficiency, quality, safety and sustainability.
Read more...
---
Digital transformation status and progress in process industries
June 2019 , IT in Manufacturing
Industry research indicates that there has been more than 75% of the process industry participating in Industry 4.0 technology evaluation or pilot projects, there is still less than 25% of the industry moving beyond the pilot phase.
Read more...
---
Does edge computing have the edge?
June 2019, Omron Electronics , IT in Manufacturing
Implementing artificial intelligence in industrial manufacturing
Read more...
---
Faster results with a digital twin
June 2019, Siemens Digital Industries , IT in Manufacturing
The high-tech company Grenzebach's portfolio includes the simulation of material flow in complex plants in the glass industry, which it achieves using Siemens simulation solutions. Together, the two companies 
...
Read more...
---
Data, light and the smart factory
May 2019 , IT in Manufacturing
The role of lasers in the Fourth Industrial Revolution.
Read more...
---
Planning for digital transformation
May 2019 , IT in Manufacturing
As we've learned, digital transformation can be a challenging, if necessary, journey. At each year's Forum, we learn more about how pioneering companies are overcoming these challenges and the associated 
...
Read more...
---
Paving the way for IIoT
Africa Automation Fair 2019 Preview, Phambili Interface , IT in Manufacturing
Phambili Interface is the sole southern African distributor for Weidmuller connectivity and interface products. A highlight is the perfectly coordinated Weidmuller u-Mation portfolio, which paves the 
...
Read more...
---
Barrier-free communication from Zone 0 to the cloud
Africa Automation Fair 2019 Preview, Beckhoff Automation , IT in Manufacturing
Founded on PC-based control, Beckhoff's automation systems are ideal for implementing connectivity in production environments in line with current IIoT concepts. Because of their interoperability, openness 
...
Read more...
---
Industrial cybersecurity for industrial control systems
Africa Automation Fair 2019 Preview, Profitek , IT in Manufacturing
The Hirschmann Tofino provides an advanced industrial solution that solves many of the most challenging energy-specific cyber and physical security challenges. The easy-to-deploy appliance protects against 
...
Read more...
---
Augmented and virtual ­reality for automation
Africa Automation Fair 2019 Preview , IT in Manufacturing
bizAR Reality develops custom augmented and virtual reality solutions for businesses. The company has successfully designed, developed and deployed award-winning technologies across multiple industries. 
...
Read more...
---