printer friendly version
I&C industry review
January 2006
News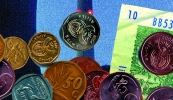 The local instrumentation and control business is flourishing. SA I&C used to run profiles of the major players – we return once again with a difference...
Now we intend over the next few issues to have a look again at the industry but in much less detail with several companies being included in each article. This time it will not just be the major players who are covered but we intend to profile a representative cross section of the industry. In each article the companies will be addressed in alphabetical order. This series does not conflict with the SA I&C Buyers' Guide where every serious I&C industry supplier should be listed, but space in the former limits the amount of information that can be published on any one company.
AMR Automation
AMR Automation (AMR) was established in 1996 and has focused on factory automation using PLCs and scada. Today, AMR is a value-added systems integrator with its head office located in Epping, Cape Town. AMR offers turnkey automation solutions to custom-suit the client. The company follows current trends and developments in the automation and IT, in order to provide best practice solutions. The AMR team consists of seven programmers and engineers, with a combined experience of 25 years in PLCs, scada and .NET/SQL database programming. AMR provides LV panels and MCCs which are built and tested before installation.
The experience offered by AMR includes:
* Electrical design and panel assembly.
* Panel layout and CAD drawings for electrical control panels.
* PLC programming and commissioning.
* Program design, coding and implementation.
* HMI and scada engineering.
* Custom software application.
In terms of products AMR offers the Wonderware Factory Suite (one of the most commonly used scada applications on the market). Many I/O drivers are available for Factory Suite, including Modicon's MODBUS, Allen Bradley and Siemens. AMR also supplies products from Omron International automation (a global company) which is a leading manufacturer of technologically advanced industrial automation products and application expertise.
In terms of service AMR offers design and documentation, including CAD drawings. It also offers PLC programming for products from Siemens, Allen Bradley, Koyo, Telemecanique and Omron with the networks supported including Profibus, DeviceNet, Interbus-S and AS-Interface.
Recent projects included an upgrade at the Blue Ribbon Salt River Mill. Here the issues involved serial communications to the legacy weighing systems. This was achieved through the use of an Omron universal communication card. In terms of production monitoring the data was captured using a Siemens S7200 PLC logged to an MS-SQL database. In terms of process automation and operator interface an Allen Bradley Micrologix 1500 PLC with distributed I/O was used together with DeviceNet, an AS-Interface and an Allen Bradley operator interface.
Endress+Hauser
In the I&C industry Endress+Hauser is a household name. The company does not believe that service ends when the instrument is installed, and the service department is available day or night to help the customer get the most out of his process. To live up to this promise the company has nine service centres in this country.
Endress+Hauser was established in Switzerland in 1953 and today the company is a global leader in the provision of measurement instrumentation and automation solutions for industrial process engineering. The South African subsidiary was established in 1984 and has grown steadily ever since. Despite its small size it contributes 1,5% to the parent company's global market share.
Amongst the parameters which their equipment measures are level, flow, pressure, temperature and liquid analysis. A major success during was the certification of the company's Coriolis flowmeters by the SANAS accredited flow facility of Eskom TRI which led to the purchase of 16 of these flowmeters for custody transfer applications by a major local petroleum refinery.
The main target markets, (all appropriate to South Africa) for Endress+Hauser are:
* Mining and mineral beneficiation.
* Food and beverage.
* Chemical and pharmaceutical.
* Iron and steel.
* Petrochemical.
* Waste and wastewater treatment.
* Power generation.
* Paper and pulp.
The ethylene plant operated by Sasol Germany has over 500 Endress+Hauser instruments. Signal transmission retains 4 to 20 mA technology (HART) which offers many advantages. In terms of Sasol's local infrastructure Endress+Hauser has supplied 35 loop-powered microwave units to the Sasol 2 gasification plant at Secunda, to measure levels accurately in a pre-cooler for use in a bypass operation. Having no moving parts this non-contact solution practically eliminates wear and tear. The level information is fed back to the PLC. Being very satisfied with the technology and the service provided, Sasol ordered a further eight units for the Sasol 3 plant.
Systems Automation and Management (SAM)
SAM is considered as a medium to large systems integrator in the industrial automation and control, instrumentation and industrial IT arena. The company was founded in 1988 and today has grown into a significant business that is still wholly owned by the directors. SAM has a large pool of experience in industrial automation and control, and while it has its own highly skilled in-house engineering capability, it has access to international process expertise for niche applications.
SAM specialises in a wide range of industrial sectors, including power generation (coal, gas and hydro), mining (coal, diamonds, gold and platinum), the steel industry, food and beverages, through paper and petrochemical to railways and test facilities. Areas of special expertise include scada, PLCs, DCS, MES, MIS, fieldbus systems and drive controls.
SAM has its own mechanical support facility (SAM mech) and the specialised machine design team makes use of Autodesk's Inventor software to build 3D models of all mechanical systems before fabrication. SAM mech provides services such as mechanical design, machine manufacture, 3D modelling, machine refurbishment (and maintenance) and motion control applications. Product design applications include a 2D wire bending machine, a CNC spinner, a collating and packing machine as well as the SAMY laser diamond cutter.
SAM is systems integrator for a number of major PLC vendors, including Siemens, Rockwell Automation and Modicon. The company also maintains a close relationship with Phoenix Contact, and provides local technical support for Interbus. The company is also a systems integrator for Adroit, Wonderware and Win CC.
Temperature Controls
Since its inception in 1952 Temperature Controls has applied itself single-mindedly to its working philosophy, "to provide the finest quality process measurement and control products at consistently competitive market prices". This principle extends to customer relations, service and backup, with the company striving to offer real value for money. Temperature Controls has its head office in Johannesburg with branch offices in Cape Town and Pinetown.
The company offers a very wide range of products which include process interface modules, transmitters, indicators, controllers and selectors. Temperature Controls represent a large number of international companies and these include AOIP (precision instruments), Baumer Electric (sensors for automation and production), Delta Trak (compact recorders), ELPRO-Buchs (compact datalogging equipment), Fenwal (mechanical thermostats), LTH Electronics (water and process analysis sensors and instrumentation), RKC (temperature controllers, indicators and recorders), and Teddington Controls (thermostats, pressure switches and shutdown devices for engine protection). This is an abbreviated list and the complete one can be viewed on its website.
Besides all its principals, Temperature Controls is best known for the expertise it possesses in all aspects of temperature measurement and control. The company still manufactures a wide range of thermocouples and an assembly line has been in place ever since the introduction of electronic interface modules.
The latest news from Temperature Controls (autumn 2005) is that LTH Electronics has designed a dissolved oxygen sensor for the process industries. At the same time AOIP has released an on-site multifunction calibrator. Simultaneous measurement, protection from on-site use and easy connection are just some of the features of this new product, the Calys50.
(Temperature Controls acquired Extech in March 2005 when Extech director, Andrew Jaworski, decided to retire. This acquisition brought with it the MTL brand zener barriers and intrinsically safe isolators. The companies run from the same premises but initially as separate companies.) - Ed
Varispeed
Varispeed was founded in 1984 as a specialist supplier of products that control, monitor and regulate the speed of standard AC motors. Today, the company supplies a complete range of automation products especially selected to ensure the utmost reliability, and to offer solutions to any problems in variable speed drives (VSDs) and motion control. Varispeed is very customer oriented and you are always assured of a 24 h service. The companies represented amount to a substantial list and include Yaskawa, Solcon, Fanox, MKS, Keyence, Cimrex, ProFace, Shimpo, OBO and Oriental.
Yaskawa is of course renowned for its range of variable speed drives and solutions for motion control. In terms of variable speed drives the VS range alone a huge range of products. Taking the VS mini J7 range alone (there are six other ranges) there are 12 different products operating on either 220 (single phase) or 400 V (3-phase) and ranging in power from 0,12 kW right up to 4 kW. These drives are used in food processing machinery, conveyors, pumps and fans as examples.
Yaskawa also offers a wide range of AC Servo Drives available up to 55 kW power and with up to 5000 rpm. The SGDH Servo amplifier is available in single and three phase units and provides a 5000:1 speed control range. Used with the Yaskawa servo drives, it detects the motor model and its capacity.
OBO's product range provides surge protection, a popular topic these days. The range of surge protection offered by OBO ranges from basic mains protection to precision protection, and from data line and measurement and control system protection to isolation of spark gaps.
Fanox on the other hand provides electronic motor protection relays at competitive prices that will save downtime and money. These devices are easy to install and the Fanox GL relay as an example provides integral motor protection for motors from 1 to 630 amps and more. Protection includes overload, phase imbalance or phase loss, over temperature and so forth.
Shimpo offers a reliable range of stroboscopes and hand-held tachometers for accurate speed measurement and its latest product is a laser digital tachometer, including a non-contact version which allows precise rpm measurement from a distance of 2 metres.
Yokogawa
Yokogawa (founded in 1915) views itself accurately as a world leader in industrial automation and control, test and measurement, information systems, and industry support.
In terms of its I&C business Yokogawa offers virtually everything required for measurement, including controllers, recorders and data acquisition equipment, field instruments, fieldbus solutions, integrated information systems, network-based control systems, power industry solutions and a host of other products including software. In terms of I&C, Yokogawa comes as close as possible to being a one-stop shop.
A very wide range of test and measurement instruments is also offered, including instruments for waveform and power measurement and monitoring, optical measurement products (such as optical power meters and OTDR equipment) and wireless communications measurement equipment. Also covered is measurement of voltage, current and pressure and frequency and time intervals. In addition, the company offers signal generators, data acquisition equipment and industrial recorders.
Yokogawa puts its rich industry experience and know-how to work by helping companies in a variety of fields attain its business objectives. Yokogawa also believes in quick delivery and its expertise and wide range of products has made them a 'trusted partner' worldwide.
The company's extensive Analytical and Field catalogues are available and copies can be obtained direct from its website.
Company contact details:
AMR, 021 534 0838
Endress+Hauser, 011 262 8000
SAM, 011 803 0570
Temperature Controls, 011 791 6000
Varispeed, 011 466 0830
Yokogawa, 011 831 6367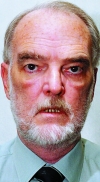 Maurice McDowell
Dr Maurice McDowell has many years' experience as a technical journalist, editor, business manager and research scientist. His third party analyses of world-class companies and processes, as well as his insight into industry and technology trends are well respected.
Credit(s)
Further reading:
New chief marketing and communications officer joins Zutari
News
Leading consulting engineering and infrastructure advisory firm, Zutari, has appointed Zipporah Maubane as chief marketing and communications officer for Africa and the Middle East (AME).    The company 
...
Read more...
---
Strong order intake, record revenues for Atlas Copco
News
The demand for Atlas Copco's products and services remained high for the second quarter of 2022, and order volumes increased markedly in all business areas compared to the previous year.
Read more...
---
Zest WEG poised for African growth
Zest WEG Group Africa News
Zest WEG's drive on local manufacture and local sourcing is consistent with WEG's global approach of maximising local content and procurement wherever possible.
Read more...
---
Automatic water sampler with advanced cooling
Endress+Hauser South Africa Analytical Instrumentation & Environmental Monitoring
This wizard-guided Liquistation CSF28 excels at basic applications in wastewater treatment plants and sewage networks.
Read more...
---
Rockwell appoints Kenyan distributor for East African market
Rockwell Automation News
Multivista specialises in taking care of industrial equipment throughout its lifecycle, owing to the company's strong after-sales support.
Read more...
---
Forge Academy & Labs partners with MICT SETA
News
This new partnership comes at a time when more than half of youth worldwide will not have the necessary skills to excel in Industry 4.0.
Read more...
---
Momentum behind collision prevention on mines
News
Booyco Electronics CEO, Anton Lourens, says that – despite the challenges – there is both the will and the collaboration to allow mines to benefit from the innovations in this field.
Read more...
---
From the editor's desk: Beware the somewhat knowledgeable engineer
Technews Publishing (SA Instrumentation & Control) News
'Somewhat knowledgeable' is functionally equivalent to 'partially ignorant', and in the engineering world that is simply not good enough.
Read more...
---
Young unemployed graduate gets kickstart to his career
ABB South Africa Editor's Choice News
The training provided by ABB is hands-on and will see Momelezi Sifumba rotate through different departments and activities to ensure his practical experience is as well-rounded as possible.
Read more...
---
Appointment
Phoenix Contact News
Craig Gibbs has joined Phoenix Contact's team as the business unit manager for the company's DC portfolio.      
Read more...
---