printer friendly version
Reliable Profibus communication
July 2005
Fieldbus & Industrial Networking
Traditional analog wiring versus modern high-speed digital field level communication systems.
This subject remains an unsettled debate in much of the South African market. Digital fieldbus stalwarts maintain that a fieldbus will show a marked difference in wiring and installation costs. However, a white paper released by the ARC Advisory Group 'The value proposition of Profibus in hybrid industries', states that 'while the use of a fieldbus can reduce installation and engineering costs, in the region of 3 to 4%, the greatest saving is realised in the areas of maintenance and operations, long after a plant has been commissioned.'
But is this typically the case in South Africa? The training and support wing of the Regional Profibus Association has seen a range of responses where the name Profibus or any other fieldbus system is mentioned. So, where do the experts get their statistics? Where does the problem really lie?
A Profibus network is one two-core cable, connecting up to 126 devices. This means that there is only one cable to trace, and one cable to check. This is easier than trying to trace multiple, multicore cables travelling through a combination of distribution panels and marshalling cabinets.
A Profibus slave device is capable of reporting faults and potential faults directly to the master control system. Up to 244 bytes of diagnostic information can be sent at any one time allowing a far greater number of errors and their causes to be reported to the operator immediately without unnecessary legwork.
By using DPV1 together with FDT/DTM technology it is possible to employ highly sophisticated predictive maintenance strategies. Intelligent field devices could tie into an enterprise resource management system such as SAP and trigger the creation of job cards and order parts when they are needed.
Ultimately, when correctly installed and maintained, Profibus should maximise uptime and minimise troubleshooting effort. There are eight key issues to ensure success:
Get the installation right
According to Manfred Popp, a world-renowned Profibus expert, there are no reported cases of incorrect device certification being the cause of network failure - over 90% of problems with Profibus can be traced back to installation faults. What is more, experience suggests that the overheads involved in fixing a poor installation are far more than to do it right in the first place.
When upgrading or installing Profibus at a plant, customers must ensure that it is done by a reputable company, with a good track record and by personnel that have been adequately trained for the task. "Installers tend to treat Profibus cable with the same disregard that they have for any other electrical cable without realising the delicate balance of cable properties that must be maintained to guarantee trouble-free, high-frequency communication. A PROFIUS International Installer's Certificate is a good indication that an individual should understand a little more of the process and practice behind Profibus.
With regards to software, technologies have become more complicated and the times expected for implementation have decreased. Heavy penalties on late delivery often mean that when something goes wrong, implementation shortcuts are used to ensure delivery. Most commonly these are in the form of sloppy programming that runs the process but gives little thought to minimising maintenance and does not make intelligent use of diagnostic information available. Companies must make sure that design decisions made for maintenance and reliability reasons are implemented correctly.
Choose devices carefully
Careful device selection is critical. As devices grow in complexity it becomes more difficult to make informed decisions on the correct device for a task. Caution should be exercised when selecting devices that do not carry a Profibus international certificate of compliance. Certified devices have undergone stringent testing at one of the world's eight Profibus Test Laboratories to validate that they meet the Profibus quality standards.
Keep up-to-date network diagrams
It is probably a legacy of the old analog systems that had too many cables to realistically expect complete or manageable network diagrams. But to take full advantage of the fact that Profibus is just a single cable, a full network diagram should be maintained as an up-to-date map of the system. A good diagram includes the station numbers and names, cable lengths and actual physical placement of devices in the field.
A decent network diagram takes less than a day to compile and will cut troubleshooting time in the event of an unplanned network failure by as much as half, especially if one has to get in an external expert in to have a look.
Compile a maintenance strategy
It is imperative for companies to have a good maintenance strategy. Compiling and carrying out a thorough maintenance strategy can be a tedious task, but it is still a vital aspect of reducing system total cost of ownership. Far too often, because of lack of technical expertise and adequate tools, the communications system is completely neglected in the maintenance strategy. Problems are then countered in a purely reactive manner. This is an expensive way to do business."
Equip technicians with the skills to solve problems
In a troubleshooting lecture at the recent International Profibus Conference in England, Dennis van Booma of the Profibus Centre Netherlands referred to a common problem. He said clients often say their Profibus installation is a black box for them. "When the host system indicates an error or event, they do not know what to do. Fieldbus systems are, in general, quite complicated and without some understanding of the workings one could not expect a technician to find and solve problems."
Interestingly enough, there seems to be a general adversity to training. It would seem that many companies avoid investing too much money in the education of their employees due to risk of making them the prime targets for poaching. This is a no win situation and the only hope is for HR departments to work hard to develop counter strategies that allow them to generate and keep trained personnel.
Have the right tools on hand
One would not expect a mechanic to fix a car without letting him look under the bonnet. Gone are the days of simple analog signals that you can test with a multimeter. Digital Fieldbus communication systems can only be checked and maintained using capable bus diagnostic tools.
As a minimum requirement, a service technician should have at his disposal and know how to use a bus tester, an oscilloscope and for the more complex problems, a bus analyser. These tools are not 'cheap' but inexpensive when compared to the installation, maintenance and possible downtime cost of just about any Profibus system.
Plan extensions carefully
One of the most common times for faults to arise on a bus is after a shutdown or small extension. This is due to poor planning and rapid installation. Before doing any extension to a working network it is important to work out the implications of the changes. One also needs to make sure that the network is perfectly stable in its current form. If it is already unstable it will most likely be pushed over the edge by adding yet another piece to it.
What needs to be considered is how the changes affect the RS485 segmentation of the network? This is with particular reference to the limit of 32 devices per segment and the segment cable lengths. Also ask questions like:
* Where are the bus terminators currently?
* Will this have to change?
* Has the use of stub-lines (branching) been avoided?
Know who to call
Finally, it is also important to have a clearly defined backup strategy in place. If problems arise where personnel are in doubt as to what to do, get an expert opinion. The Profibus Competence Centre is available to provide this type of input. Caution is a good practice and a quick phone discussion before changing something on a network might save a lot of time and effort.
A Profibus technical specialist can even be requested in the event of a serious fault.
The Profibus Competence Centre (PCC) of Southern Africa, operated by IDXOnline, was established at the beginning of 2004. It is the outcome of an initiative by the Regional Profibus Association of Southern Africa to provide vendor neutral support and training for organisations maintaining and installing Profibus systems in southern Africa.
Thirty centres of this kind have been established in countries around the world and form an infrastructure that has seen great success in the adoption of Profibus as the fieldbus of choice. With an installed base of more than 10 million devices it enjoys a substantial lead over its nearest competitor with growth to 20 million devices predicted by 2008. The PCC carries the formal endorsement of the International Profibus Organisation which ensures that all such centres adhere to stringent quality standards.
The PCC of Southern Africa strives to bring the same comprehensive training and support available to Profibus users elsewhere in the world home to Profibus users in South Africa.
These services include:
* Call Centre and e-mail support free of charge.
* Internationally Certified Profibus Installer's and Engineer's training.
* Supplementary training - system planning, troubleshooting and maintenance.
* System Design and Installation.
* System Audits and Installation Certification.
* System support and troubleshooting.
* Remote network monitoring and predictive maintenance.
The Competence Centre carries the support of, and has a good working relationship with the majority of Profibus device manufactures and system integrators in Southern Africa as well as a host of international contacts.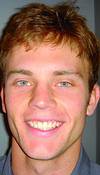 Southern African Profibus Competence Centre manager, Michael Bean
For more information contact Michael Bean, Profibus Competence Centre of Southern Africa, 011 465 7916, pcc@idxonline.com
Further reading:
IO-Link starter kit
August 2020, Turck Banner , Fieldbus & Industrial Networking
Turck now offers a compact starter kit for users wishing to discover the benefits of the IO-Link digital communication protocol. The IO-Link devices contained in the box enable interested users to set 
...
Read more...
---
Profinet gateway integrates device data
August 2020, Pepperl+Fuchs , Fieldbus & Industrial Networking
Pepperl+Fuchs has launched the new LB Profinet gateway, delivering not only conventional Profinet functionality but also full access to all connected HART devices. In practical terms, this will give users 
...
Read more...
---
Ethernet safety I/O modules in IP67
August 2020, Turck Banner , Fieldbus & Industrial Networking
Turck has expanded its portfolio of safety I/O components with the TBPN and TBIP block I/O modules for Profisafe and CIP Safety respectively. The robust IP67 modules provide safety input and output signals 
...
Read more...
---
IO-Link in manufacturing
August 2020, Endress+Hauser South Africa , Fieldbus & Industrial Networking
IO-Link is the youngest member in the portfolio of Endress+Hauser devices and brings digitalisation to basic instruments. The technology helps save on cabling and integration time, as well as expanding the amount of available I/O.
Read more...
---
Integration gateway for industrial automation
June 2020, SICK Automation Southern Africa , Fieldbus & Industrial Networking
Sensor specialist company SICK recently announced its new SIG200 Profinet Sensor Integration Gateway. The product is the first of a new line of gateways created to work as both IO-Link masters and small 
...
Read more...
---
Bronkhorst adds Ethernet/IP
July 2020, Mecosa , Fieldbus & Industrial Networking
Bronkhorst High-Tech has announced the availability of Ethernet/IP and Modbus-TCP interface options for its mass flowmeters and controllers, as well as its digital pressure controllers. Like the previously 
...
Read more...
---
Tailored to the demands of the future
June 2020, Pepperl+Fuchs , Fieldbus & Industrial Networking
Gateway for the seamless integration of device and process data.
Read more...
---
IO-Link through to the cloud
May 2020, Pepperl+Fuchs , Fieldbus & Industrial Networking
The smart combination of the IO-Link sensor interface and the OPC UA communication protocol in a single device gives Pepperl+Fuchs new opportunities to offer complete, seamless, and transparent communication 
...
Read more...
---
Seamless integrated connectivity for electric automation from Festo
April 2020, Festo South Africa , Fieldbus & Industrial Networking
The cloud is everywhere. We save data on the cloud and access it on our phones and computers from anywhere at our convenience. The same applies to seamless connectivity in industrial automation from your 
...
Read more...
---
I/O for the IIot
April 2020, Opto Africa Holdings , Fieldbus & Industrial Networking
Intelligent, Ethernet-based I/O unit for IIoT connection to real-world signals.
Read more...
---