printer friendly version
From the editor's desk: AI is manufacturing's new companion
April 2020
News
Artificial intelligence (AI) is not new. In fact, the ideas have been around since the 1950s when Enigma code breaker, Alan Turing, discussed the building of intelligent machines in a scientific paper titled 'Computing Machinery and Intelligence'. Turing's mind was ahead of the technology though, so the ideas languished until semiconductor devices burst onto the scene to galvanise the field of digital computing in the 1970s.
In today's world of digitalised manufacturing, readers of this magazine are no doubt aware of the symbiotic relationship that exists between people and machines in a modern processing plant – each depends on the other for optimum performance. AI algorithms provide the cognition for perceptive interpretation, while process-related data provides the 'fuel' that powers smarter executive decision making.
AI is also changing the way new products get designed. One of the perceived advantages of such an approach is that an AI algorithm starts with no preconceived idea of how best to solve the design problems. The design brief is simply fed to the algorithm complete with restrictions on material types, available production methods, budget limitations and time constraints. The algorithm then explores the merits of every possible production arrangement, before narrowing its focus to the best possible solution.
The manufacturing sector is perfectly suited to the application of AI. Even though the Fourth Industrial Revolution is still in an early phase, we're already witnessing the benefits of applied AI methodology. Perhaps the most obvious is the progress being made in the area of maintenance strategy and management.
Over the lifetime of a facility, maintenance of plant machinery and equipment represents one of the major operating expenses, having a significant impact on the bottom line performance of any asset-intensive production operation. Recent studies show that unexpected asset failure is the cause of about 42% of all unplanned downtime.
For this reason, maintenance managers are under pressure to deliver more from less. Predictive maintenance has replaced the traditional preventative maintenance approach thanks to its ability to deliver better overall equipment effectiveness with greatly reduced spares holding requirements. After all, manufacturers able to predict the next failure of a machine or system stand to gain significant production advantages. Predictive maintenance uses pervasive sensing in combination with machine learning and AI to formulate assessments of equipment health and overall remaining useful life before overhaul becomes necessary.
Technews Industry Guide: Maintenance, Reliability & Asset Optimisation
Predictive maintenance strategy has become such an important component of competitive manufacturing that some years ago we took the decision to publish a separate handbook on the subject – posted every year with the April issue.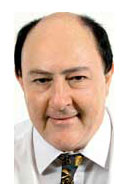 Maintenance is a fact of life, so it's better to have the ability to plan for it than be caught up in the frenzy of an unexpected late-night breakdown. We hope this year's copy of the Industry Guide is the perfect accompaniment to a more efficient maintenance strategy implemented within the requirements of your own facility.
Steven Meyer
Editor: SA Instrumentation & Control
steven@technews.co.za
Credit(s)
Further reading:
Tektronix instruments for UCT electrical training laboratory
April 2020, Comtest , News
Comtest recently assisted the University of Cape Town (UCT) physics department in refurbishing its electrical training laboratory. All of the existing analogue oscilloscopes were replaced with 132 new 
...
Read more...
---
Automotive products for race winning performance
April 2020, SKF South Africa , News
SKF is a passionate sponsor of global motorsport. Through its Racing Division, the company is involved in all aspects of technical assistance, design and manufacture for motorsport applications. In the 
...
Read more...
---
SKF technology for tidal turbine
April 2020, SKF South Africa , News
SKF has developed a power-train for the world's most powerful tidal turbine, capable of generating 2 MW. SKF has been supplying bearings and components to Scotland-based Orbital Marine Power since 2011 
...
Read more...
---
EM launches 2020 catalogue with 450 new products
April 2020, ElectroMechanica , News
ElectroMechanica has launched the latest edition of its biannual product catalogue. The catalogue covers a broad range of new developments across each of the various categories. "We place the same emphasis 
...
Read more...
---
Africa Automation Technology Fair 2021
April 2020 , News
Positioned as the heartbeat of the industry in Africa, Africa Automation Fair has evolved and transformed to meet the needs of industry and is now named the Africa Automation Technology Fair. Africa 
...
Read more...
---
Legrand and EDS-UPS partnership
April 2020, Legrand , News
Legrand has appointed Engineering Data Systems SA (EDS UPS) as official Legrand uninterruptible power supply (UPS) systems partners. EDS UPS, with strong technical capabilities in servicing and supporting 
...
Read more...
---
Strategic partnership supports small businesses
April 2020 , News
Small businesses in the local manufacturing industries were recently celebrated for outstanding achievement in Macsteel's award winning Usizo Supplier Development Programme, run in conjunction with ORT 
...
Read more...
---
Actum merges its brands
April 2020, Actum Group , News
Over the years, Actum Group has been built through partnerships, collaborations and acquisitions of leading companies with a long history and rich legacy in the industry. These companies include Actum 
...
Read more...
---
WearCheck expands in West Africa
April 2020, Wearcheck Africa , News
Condition monitoring specialist, WearCheck, has upgraded its laboratory in Tarkwa, Ghana to a state-of-the-art testing centre which can now analyse transformer oil, coolant and fuel – amongst a host of 
...
Read more...
---
BMG extends transmission range
April 2020, Bearing Man Group t/a BMG , News
BMG has extended its range of power transmission components to include its recently upgraded Fenagrid Premium grid couplings. These taper grid steel flexible couplings accommodate angular, parallel and 
...
Read more...
---