printer friendly version
From the editor's desk: Digital twins require digital threads and therein lies the rub
March 2020
News
It's interesting to see how the use of digital twins to drive production efficiency is maturing thanks to the cost-effective implementation technologies of the IIoT. One of the bottlenecks to wider adoption though is the diversity of data required to create the initial virtual model of a plant, process or product, and then keep it functional.
Since a digital twin is an exact cyber replica of some real-world physical asset (process, product etc.) it must contain all the as-built and operational data that defines the asset in question. The communication framework that supports the flow of data first to build the digital twin and then to keep it functional is known as the digital thread. The thread is therefore fundamental to the twin in the sense that it enables a seamless flow of data through all the disparate systems and silos that exist within a manufacturing organisation, across the asset's entire lifecycle.
You've probably twigged by now that this is where things begin to get messy.
What makes the issue complex is the number and variety of stakeholders involved during the complete asset lifetime. If the asset is a plant then this timeline extends from the initial concept design phase right through to end of life, including all the upgrade phases along the way. Since the stakeholders include the plant owners, engineering and procurement staff, commissioning teams, operators and external contractors, any number of unrelated computer systems could be involved in the design, build and operation of the facility. What this means in practice is that while the benefits of a digital twin are captivating on paper, weaving the digital thread that ties everything together can be extremely complex in practice.
All is not lost though. What's required of course is a set of compatible standards for data exchange in a manufacturing operation. One such initiative that shows promise is Data EXchange in the Process Industry (DEXPI), which aims to address interoperability between computer-aided engineering and other digital systems in use in the process industry. Contributing editor Gavin Halse examines the subject in more detail in the article in 'Finding the common thread in process industries'.
The SAIMC has a new structure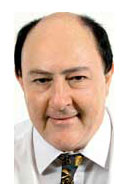 It's lovely to see how the SAIMC has evolved over the last few years to become the 'voice of automation' in southern Africa. Now, in a move to represent automation practitioners even more effectively in industry, the organisation has announced its restructuring into the SAIMC NPC, which will be run like a company in accordance with the Kings IV report on good governance. Congratulations to newly appointed CEO Johan Maartens and the first board of directors – everyone at SA Instrumentation & Control looks forward to an even closer working relationship with you in the future. Interested readers will find more detail in the CEO's first letter in 'SAIMC: From the office of the CEO'.
Steven Meyer
Editor: SA Instrumentation & Control
Credit(s)
Further reading:
BMG launches online shopping platform
September 2020, Bearing Man Group t/a BMG , News
BMG has announced the launch of the company's new online shopping platform - BMG Online - which makes doing business in the industrial sector even easier.
Read more...
---
SJC Creative wins Media Communications Specialist Award
September 2020 , News
SJC Creative, a specialised B2B and industrial media communications consultancy, was recently awarded the Media Communications Specialist Award 2020, Gauteng.
Read more...
---
SAIMC to host webinar during Electra Mining Africa 2020 Connect week
August 2020, SAIMC , News
As part of Electra Mining Africa 2020 Connect week (7-11 September), the Society for Automation, Instrumentation, Mechatronics & Control (SAIMC) will be hosting a webinar on the subject: "Preparing South 
...
Read more...
---
AVEVA & OSIsoft combine to accelerate the digital transformation of the industrial world
August 2020 , News
Software group AVEVA has announced an agreement to acquire California-based OSIsoft for $5 billion. The companies' complementary industrial and software expertise will support full-stack solutions that span edge, plant and enterprise deployment models.
Read more...
---
Open Beckhoff technology sets adoption record
September 2020, Beckhoff Automation , News
Now, with 3000 officially registered device manufacturers, EtherCAT has the broadest base of adoption in the industrial Ethernet market.
Read more...
---
SEW-Eurodrive provides six MACC units to local power utility
September 2020, SEW-Eurodrive , News
EW-Eurodrive has developed a purpose-built 2-stage gear unit series solution, the MACC series, specifically for air-cooled condensers.
Read more...
---
WearCheck launches disinfectant tunnel
September 2020, Wearcheck Africa , News
To help South African companies ensure the health of their employees, WearCheck has created a unique HealthCheck disinfectant tunnel which can be situated at the entrance to work-sites or public spaces 
...
Read more...
---
German & EU Chamber hosts inaugural Working Group Industry 4.0 online session
September 2020, Pepperl+Fuchs , News
On 18 August, the German & EU Chamber's Working Group Industry 4.0 hosted the first in a series of online events around 4IR and its adoption in South Africa.
Read more...
---
Local manufacture of ventilators set to save lives throughout Africa
September 2020 , News
In response to the urgent need throughout the African continent for personal protection equipment during the COVID-19 crisis, ESG Medical Equipment is set to save lives through the manufacture of specialist medical equipment.
Read more...
---
Holographic headset creates the perfect training experience for runners
September 2020 , News
A couple of recent graduates from Lakeside High School in Seattle have used augmented reality to create an innovative solution to help runners achieve their training objectives.
Read more...
---