printer friendly version
From the editor's desk: Digital twins require digital threads and therein lies the rub
March 2020
News
It's interesting to see how the use of digital twins to drive production efficiency is maturing thanks to the cost-effective implementation technologies of the IIoT. One of the bottlenecks to wider adoption though is the diversity of data required to create the initial virtual model of a plant, process or product, and then keep it functional.
Since a digital twin is an exact cyber replica of some real-world physical asset (process, product etc.) it must contain all the as-built and operational data that defines the asset in question. The communication framework that supports the flow of data first to build the digital twin and then to keep it functional is known as the digital thread. The thread is therefore fundamental to the twin in the sense that it enables a seamless flow of data through all the disparate systems and silos that exist within a manufacturing organisation, across the asset's entire lifecycle.
You've probably twigged by now that this is where things begin to get messy.
What makes the issue complex is the number and variety of stakeholders involved during the complete asset lifetime. If the asset is a plant then this timeline extends from the initial concept design phase right through to end of life, including all the upgrade phases along the way. Since the stakeholders include the plant owners, engineering and procurement staff, commissioning teams, operators and external contractors, any number of unrelated computer systems could be involved in the design, build and operation of the facility. What this means in practice is that while the benefits of a digital twin are captivating on paper, weaving the digital thread that ties everything together can be extremely complex in practice.
All is not lost though. What's required of course is a set of compatible standards for data exchange in a manufacturing operation. One such initiative that shows promise is Data EXchange in the Process Industry (DEXPI), which aims to address interoperability between computer-aided engineering and other digital systems in use in the process industry. Contributing editor Gavin Halse examines the subject in more detail in the article in 'Finding the common thread in process industries'.
The SAIMC has a new structure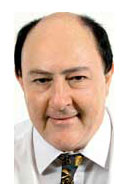 It's lovely to see how the SAIMC has evolved over the last few years to become the 'voice of automation' in southern Africa. Now, in a move to represent automation practitioners even more effectively in industry, the organisation has announced its restructuring into the SAIMC NPC, which will be run like a company in accordance with the Kings IV report on good governance. Congratulations to newly appointed CEO Johan Maartens and the first board of directors – everyone at SA Instrumentation & Control looks forward to an even closer working relationship with you in the future. Interested readers will find more detail in the CEO's first letter in 'SAIMC: From the office of the CEO'.
Steven Meyer
Editor: SA Instrumentation & Control
Credit(s)
Further reading:
FIRST Lego League goes from strength to strength
July 2020 , News
FIRST (for inspiration and recognition of science and technology) is an international organisation that aims to generate an interest in mathematics, science and technology through the use of robotics 
...
Read more...
---
Aguru announces successful Safe-Trace Contact Tracing trial at Adcock Ingram Critical Care
July 2020 , News
Aguru Business Solutions (Aguru), a company specialising in automation and digital transformation advisory and project management services, has successfully completed a Proof of Concept (PoC) trial of 
...
Read more...
---
From the editor's desk: Coronavirus pulls the trigger on digital transformation
July 2020, Technews Publishing (SA Instrumentation & Control) , News
The general consensus among economists is that the disruption to global markets caused by the coronavirus pandemic is going to result in economic upheaval of proportions not seen since the disastrous 
...
Read more...
---
Siemens South Africa joins forces with the National Ventilator project community in response to the COVID-19 pandemic
June 2020, Siemens Digital Industries , News
Siemens has been a long-standing partner of the Council for Scientific and Industrial Research (CSIR) in South Africa and have cooperated in various field of research, including manufacturing and mining. 
...
Read more...
---
Endress+Hauser Switzerland turns 60
June 2020, Endress+Hauser South Africa , News
The Swiss sales centre of Endress+Hauser is celebrating its 60th anniversary. Active in Switzerland since 1960, today the global leader in measurement instrumentation, services and solutions for industrial 
...
Read more...
---
How investing in a niche market placed Yokogawa aboard the International Space Station
June 2020, Yokogawa South Africa , News
While the world was abuzz with excitement over the revival of U.S. manned spaceflight, another equally promising space endeavour flew under the radar. On 20 May, the H-II Transfer Vehicle (HTV-9), affectionately 
...
Read more...
---
Siemens and Bentley Systems build digital twin for Indonesian petrochemical complex
June 2020, Siemens Digital Industries , News
Siemens and Bentley Systems will develop the first petrochemical digital twin in Indonesia for Chandra Asri, the country's largest integrated petrochemical complex. With over 27 year footprint, the latter 
...
Read more...
---
Hitachi ABB Power Grids commences operations
June 2020, ABB South Africa , News
In accordance with the agreement signed on 17 December 2018, Hitachi and ABB have announced the completion of all required procedures as planned and the formation of Hitachi ABB Power Grids Ltd. on 1 
...
Read more...
---
Zest grows Africa base with local partners
June 2020, Zest WEG Group , News
"The key to sustainable growth in Africa is partnering with locally owned companies which have proven track records, are technically sound, have strong market knowledge and a business culture aligned 
...
Read more...
---
Gas control products for Covid-19
June 2020, Fluid Systems Africa , News
Fluid Systems Africa (FSA) is the authorised distributor for Gas Control Equipment (GCE) in Africa, and supplies a wide range of healthcare and high-purity products. The global spread of Covid-19 
...
Read more...
---