printer friendly version
Integrity management key for ­industrial assets
September 2018
Editor's Choice
Owner/operators across many industries face a common challenge: managing assets and infrastructure. Most struggle to keep the plant operations going while trying to maximise asset life. At the same time, they also need to ensure safe, secure and environmentally responsible operations. As a result, more and more are paying attention to asset integrity management (AIM).
What is AIM?
Integrity management is a key component for a successful asset management programme. The main objective of asset management initiatives is to ensure that assets perform their required functions throughout their lifetime. AIM has the same objective but emphasises health, safety and the environment. ARC defines AIM as "the software and services utilised in the systematic and coordinated activities to ensure the availability of critical assets and systems, while protecting health safety, and the environment." AIM helps ensure that the appropriate people, systems, processes and resources are in place, in use, and will perform when required. When assets are managed and maintained properly, not only does it help drive their sustainable performance, but also lowers inspection, maintenance and repair costs, while improving plant reliability and operational safety.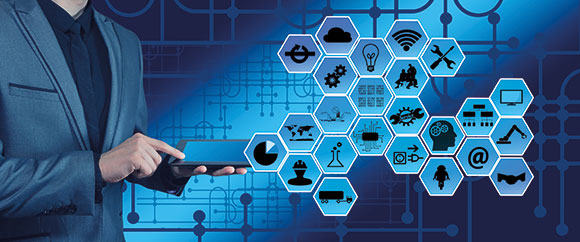 Elements of AIM
As one wants the asset to perform its intended function throughout its lifecycle, it is beneficial to look at AIM in relation to the asset lifecycle. In its lifetime, an asset goes through various stages, starting from concept and then moving to construction, commissioning, operations, maintenance and finally decommissioning. Looking at this lifecycle, we can see where we need to focus in terms of integrity.
Design integrity
Assuring design integrity starts at the concept stage of any project, owner/operators should pay close attention to various integrity aspects. A solid design integrity focus will help provide a strong foundation for the AIM programme. During this phase, we want to confirm that the concept will not lead to any kind of intolerable risk. Owner/operators need to assure that the design complies with all technical and process safety standards. Details about the operation and maintenance routines must be defined and all safety critical elements also need to be identified at this phase.
Technical integrity
At the construction and commissioning stage, owner/operators need to ensure technical integrity. Quality management should not be left only to the construction contractor. Owner/operators should participate actively and make sure audits and reviews are carried out properly and equipment is manufactured and installed as per code and standards. To ensure successful transition, operation staff should be actively involved in the start-up process.
Operational integrity
Most assets spend most of their lifetime in the third phase, which consists of the operations, maintenance, and decommissioning stages. This phase is most important to many owner/operators since an asset may remain in operate and maintain stage for decades. Here, we need to ensure operational integrity. After start-up, operational integrity should be ensured by managing assets within operating limits. The operations team should implement integrity management strategies properly. These include reliability cantered maintenance (RCM); risk-based inspection (RBI); reliability analytics; reliability, availability and maintainability (RAM) modelling; non-destructive testing (NDT), and finite element analysis. Integrity strategies should be reviewed and updated at regular intervals and maintenance and inspection activities adjusted accordingly. Preventive, predictive and corrective maintenance tasks should be carried out routinely. The team should pay attention to proper reporting to make sure assets are performing as per the required performance standards.
Modification and upgrade cycle
Throughout an asset's lifetime, as major upgrades and modifications may occur multiple times, an asset may have to go through concept, construction, commissioning and other lifecycle stages. When an asset goes through modification or upgrade, owner/operators should pay attention to design and technical integrity. For upgrades and modifications, owner/operators should also recognise that concept and decommissioning stages go together. Planning involves decisions about recycling and retiring assets and recycling involves decision related to planning about newer assets. Furthermore, at all stages, owner/operators should pay special attention to periodic audits and reviews for further confidence on asset integrity.
AIM supports effective asset management
The major drive behind AIM initiatives is to ensure assets perform efficiently and safely. AIM procedures and programmes, when properly planned, can not only help owner/operators ensure safety but also help reduce both capital and operational expenditures and maximise returns on investment (ROI) and assets (ROA). Establishing an effective AIM programme is key to a successful asset management. Owner/operators should follow a comprehensive process for assessing risks and developing AIM strategies.
To learn more, readers can review the Power Point presentations and videos of this, as well as of the many other asset management sessions at this year's ARC Industry Forum in Orlando, www.tinyurl.com/y9rjvb99.
For more information contact Paul Miller, ARC Advisory Group, +1 781 471 1141, pmiller@arcweb.com, www.arcweb.com
Further reading:
Loop Signatures 1: Introduction to the Loop Problem Signatures series
May 2020, Michael Brown Control Engineering , Editor's Choice
Over the years I have had many requests to write a book giving more detailed explanations of some of the problems I have encountered in my work on practical loop optimisation. I am by nature and inclination 
...
Read more...
---
Loop Signatures 2: The two classes of processes.
July 2020, Michael Brown Control Engineering , Editor's Choice
This article will discuss the two classes of processes called self-regulating and integrating (or ramping) processes. This subject is absolutely vital to regulatory control, but strangely is seldom taught 
...
Read more...
---
From the editor's desk: The virtual business assistant
May 2020, Technews Publishing (SA Instrumentation & Control) , Editor's Choice
Have you ever wished someone would automate the daily grind of routine tasks and set you free to focus on the more engaging aspects of your job?
Read more...
---
From the editor's desk: The virtual business assistant
June 2020, Technews Publishing (SA Instrumentation & Control) , Editor's Choice
Enter robotic process automation (RPA), a disruptive workplace technology that uses software "robots" to mimic many of the repetitive interactions human beings have with their computers. It performs such 
...
Read more...
---
Case History 172: Interesting controls in a copper extraction plant.
June 2020, Michael Brown Control Engineering , Editor's Choice
In my 30 years devoted to optimising controls in industrial process plants in many countries, I thought that I had seen all the possible process dynamics that one would encounter. Imagine my surprise 
...
Read more...
---
The emergence of a new future in the energy sector
April 2020 , Editor's Choice
Adaptively complex and persistent challenges in Africa are driving the need for a new future in the energy sector. Lack of access to energy, (more than 600 million people in Africa with no access to energy) 
...
Read more...
---
Case History 171: Instability in a metallurgical plant
March 2020, Michael Brown Control Engineering , Editor's Choice
I have written several articles about the unique problems I have encountered, specifically in the mining processing industry. This article is about some experiences in a mining operation where recently 
...
Read more...
---
Case History 170
January 2020 , Editor's Choice
As mentioned in earlier articles, the integral (or I term) in the controller is a brilliant thing. It is an extremely elegant and simple solution for eliminating offset in control. However, like everything 
...
Read more...
---
Case History 169: Tuning a very difficult temperature control loop
November 2019 , Editor's Choice
As I have mentioned in previous articles, Greg McMillan, one of the world's top control experts, has said that he finds temperature control loops generally the worst optimised processes as most people 
...
Read more...
---
Beyond Capex and Opex
November 2019 , Editor's Choice
How do we finance IT? We identify a need, we test the waters with a PoC (proof of concept), then we get the green light after we prove the value. We know roughly how much it will cost by looking at the 
...
Read more...
---