printer friendly version
From the editor's desk: Automation professionals need communication strategy too
September 2019
News
Catching the eye of a potential customer has become more difficult than ever thanks to the ethos of information promiscuity that defines the 21st century. It's never been easy to stand out in a crowded market, but one thing is sure, the competitive challenges associated with the fourth industrial age are unlike any we have ever seen before.
The fundamentals of good business haven't changed of course, even though the products and services have, which means that consumers demand value exactly as they did before – and perhaps even more so. What has changed is the proliferation of tools that marketing has at its disposal to get the company message out there. Social media has changed everything – or has it?
'It's vital to go viral,' chant the converts. But for many industrial businesses, the social nature of the medium is its biggest limitation i.e. the message must have some social appeal for it to propagate effectively through the network. Therein lies the rub – the fundamentals of good marketing still apply, and one of those fundamentals is targeting. For marketers wanting to promote the latest cellphone to a fan base of millions, social media is indeed powerful; for marketers wanting to promote the benefits of a new chemical producer's state-of-the-art supply chain, a targeted industry publication is a much better option.
As far as the manufacturing and process industries go, SA Instrumentation and Control has been (and will remain) a tightly targeted publication aimed at spreading news about the latest developments in automation and control technology. We have always seen the system integrators as essential to the future of the industry, as they have seen the value in having a presence in the System Integrator section of our magazine.
Over the course of the last year, we've been approached by several industry personalities asking why we don't extend this to include consulting engineers and project houses as well. So we have. After discussions with Chris Campbell, CEO of Consulting Engineers South Africa (CESA), product manager Jane van der Spuy and I put our heads together to flesh out the idea.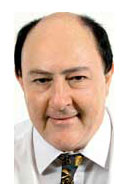 What we've come up with is a flexible mix of advertising, editorial and public relations coverage that can be tailored to suit the communication strategy of any industry-related organisation, large or small. The new section in the magazine is designed to raise awareness for all consulting automation professionals – and the services they provide – in a targeted publication that reaches an audience of nearly 5000 industry professionals and decision makers. If you're on a limited budget and looking for an effective way to cut through the clutter, both in print and online media, then we've lined up an excellent value proposition for you. Contact Jane at jane@technews.co.za to discuss your specific marketing requirements, either as standalone, or to boost what you might already be doing in your social networks.
Steven Meyer
Editor: SA Instrumentation & Control
Credit(s)
Further reading:
From the editor's desk: IT-OT integration becoming a must, but there are challenges
October 2019, Technews Publishing (SA Instrumentation & Control) , News
We're seeing the insecurity around digital transformation start to fade as the history of case studies builds to show how enlightened manufacturing companies have applied the ideas to rationalise their 
...
Read more...
---
Rockwell Automation announced as Founding Member of ISA Global Cybersecurity Alliance
October 2019, Rockwell Automation , News
Production facilities can contain thousands of technologies from different vendors. Cybersecurity threats only need to exploit one of them to steal trade secrets, stop production or even harm workers. 
...
Read more...
---
Emerson helps complete first Caspian subsea project
October 2019, Emerson Automation Solutions , News
Emerson has completed its $48 million contract for automation systems and cloud engineering software-as-a-service for the Shah Deniz 2 project in Azerbaijan and is fulfilling an ongoing five-year services 
...
Read more...
---
Ham-Let smart valve nominated for IoT award
October 2019, Fluid Systems Africa , News
In another remarkable achievement for the Ham-Let Group, its state-of-the art IoTH800 was nominated for best product award at the First Industry Of Things World Award 2019. The Ham-Let Internet-of-Things 
...
Read more...
---
BMG emphasises Hallite hydraulic and pneumatic seals
October 2019, Bearing Man Group t/a BMG , News
BMG supplies an extensive range of hydraulic and pneumatic seals and sealing solutions for demanding environments, and is also the distributor for Hallite Seals International within central and southern 
...
Read more...
---
KZN Expo brings industrial technology solutions under one roof for diverse exhibitor base
October 2019, Specialised Exhibitions Montgomery , News
Once again proving that it's the definitive platform for its 145+ exhibitors to showcase their industrial technology solutions, the KwaZulu-Natal Industrial Technology Exhibition (KITE) attracted a captive 
...
Read more...
---
Cummins stirs interest in pump-engine product line
October 2019 , News
Cummins recently hosted a highly successful seminar in both Dubai and at its Power Hub in Waterfall City, Johannesburg, to introduce end users and OEMs to its range of high-quality engines for the pumps 
...
Read more...
---
KZN a key growth area for Bearings International
October 2019 , News
The Bearings International (BI) Durban branch stocks a wide range of bearings, electric motors, gearboxes, lubricants, seals, tools, and power transmission products for a range of industries. These include 
...
Read more...
---
Trafo supplies transformers for data centre application
October 2019 , News
Trafo Power Solutions recently supplied two 2000 kVA 11,6 kV/415 V dry-type transformers to a large data centre in Cape Town. Manufactured under stringent quality control conditions at Italian transformer 
...
Read more...
---
BMG and AAC partner in Jeppestown clean up
October 2019, Bearing Man Group t/a BMG , News
The joy of teamwork is clearly evident in the partnership between engineering specialists, BMG and entrepreneurs, Agri Arts & Construction (AAC). "Through this match made in Jeppestown, home to both companies, 
...
Read more...
---