printer friendly version
SAIMC: From the President's desk
November 2018
SAIMC
Earlier this year, I enquired in one of my letters, that you ask yourself if you know where we are heading in the future with respect to the fields of Industry 4.0, automation, digitalisation and education and how it will impact your personal life daily and those around you, so that we as an organisation can be the guiding voice to others who need insight and guidance and to ensure that we are all ready and equipped for the personal development and change that we will have to go through.
Have you thought about it? Do you have a better understanding of what future jobs could emerge in these areas, or what opportunities there are to grab onto? Are there technologies you should be learning about that you are procrastinating on?
SAIMC and the Automation Federation
The SAIMC is a board member of the Automation Federation. This year a decision was made to establish a curriculum for automation worldwide. We, as the SAIMC, committed to define what process and factory automation is, and what the curriculum will entail.
If you have not had a look at the future positions published by the Automation Federation, I would urge you to go and browse on their website to see what the future holds. Academic institutions around the world are starting to use these guidelines to adapt and innovate. Employers should ensure that they are also adapting appropriately to these changes. Interestingly, social skills and collaboration will be a key requirement going forward, whilst most people would conclude that a world that is automated would not require these skills.
DTI, NTIP and SAIMC Education Initiative
The NTIP initiative is continuing. The main focus now is to establish the Automation Curriculum into an already successful programme within the NTIP framework. To ensure that your contribution as to what should be fostered into the Automation Programme is implemented, we call on your support to be part of this initiative. If you are not sure of the proposed changes in this exciting project, I would like to invite you again, to enquire with the SAIMC or if you want to participate in shaping the automation sector in the education sector in our Education and Training team led by Johan Maartens.
We need your contributions using your skills, and your passion coupled with your experience to make a difference. As an employer and also an employee, you now have a platform to make a difference in education that will be provided to your future colleagues and employees and ultimately enhance skills and prepare and lead our economy into the future automation technologies. Your contribution will ensure that industry and education are aligned.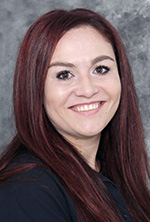 The key to remember is that we are preparing for a change in industry and the skillsets required for the future are different. Everyone will be able to effectively adapt, especially the current working population. We just need to make sure that the correct input is given to ensure maximum opportunities are available.
I am very excited about the progress that Johan Maartens and his Education and Training team are making in this area along with the DTI and NTIP team. Thank you all for your great work!
Until I write to you again.
Good luck with the last couple of weeks of 2018 to all!
Yours in automation,
Annemarie van Coller.
Credit(s)
Further reading:
SAIMC: From the President's desk
May 2019, SAIMC , SAIMC
The SAIMC branches are doing very well this year. If you as a member have not been able to get to a technology evening to learn something new regarding technology and network with your peers, I urge you 
...
Read more...
---
SAIMC: Tshwane branch
May 2019, SAIMC , SAIMC
There have been some changes at the branch and Morne Maree has taken over from Petrus Klopper. Petrus will move to a new portfolio for which more information will be communicated later. Nico Marneweck 
...
Read more...
---
SAIMC: Durban branch
May 2019, SAIMC , SAIMC
The April technology evening was held as usual at the Durban Country Club. The subject of 'Taking the next step in automation using collaborative robots' elicited great attendance and interest, and presenter 
...
Read more...
---
SAIMC: Secunda branch
May 2019, SAIMC , SAIMC
Technology evening
   On 7 February, Ian Janse van Rensburg, valve specialist from Mitech, gave a very informative presentation on control valve actuator selection.    Valve actuators are a differentiating 
...
Read more...
---
SAIMC: Johannesburg branch
May 2019, SAIMC , SAIMC
What is flow measurement, why is it important and how do we measure it? Those were the questions asked of members at the March Technology evening, hosted at WIKA Instruments and presented by Sagadevan 
...
Read more...
---
SAIMC: Vaal branch
May 2019, SAIMC , SAIMC
At the last technology evening, SMC Pneumatics, in partnership with Staro Process Control, presented on the topic "Energise your efficiency: Transform energy into a boost for your competitiveness".    Brian 
...
Read more...
---
Advancing standards in automation
Africa Automation Fair 2019 Preview, SAIMC , SAIMC, News
The SAIMC NPC is committed to advancing standards in the field of automation, instrumentation, measurement and control, creating awareness about automation amongst young people and recognition for automation 
...
Read more...
---
SAIMC: From the President's desk
April 2019, SAIMC , SAIMC
In the pursuit of betterment, in an ideal world, we would like to think that every person, can, as a minimum, choose to leave this world in a better state than they found it. For each of us this might 
...
Read more...
---
SAIMC: Johannesburg branch
April 2019, SAIMC , SAIMC
Is your data really yours?
   This question was posed by Mark Dilchert of Integr8. With cloud-based storage and communication, a company's data goes in one end, (usually) comes out the other, without 
...
Read more...
---
SAIMC: Tshwane branch
April 2019, SAIMC , SAIMC
The branch technology evenings are held on the first Wednesday of the month at our new venue – the offices of IoT.nxt, with invites sent via e-mail. Unfortunately, at present only around 30% of subscribers 
...
Read more...
---