printer friendly version
Increased quantity and quality of blends with Moore solutions
September 2018
System Integration & Control Systems Design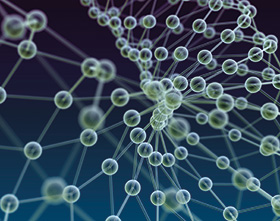 Ageing and obsolete control systems at a US-based producer of general and speciality grade polymers, was negatively affecting both throughput and the quality of blends. When Moore Process Controls approached the client, the die was cast for the move to an upgraded system.
Uwe Kurfurst, general manager, Moore Process Controls, explains that the batch reactor on the plant was running on a PLC installed in 1986, together with an obsolete HMI computer. This combination was limiting the complexity of the batch blends required and retarding the time taken to produce batches.
After an initial meeting in November 2015 to discuss the advantages of upgrading the control system, it took a further seven months to get all parties on board with the proposed solution. The decision was taken to replace Reactor 4, with the option to conduct upgrades on the remaining reactors at a later date.
Bret Stevenson, who was responsible for spearheading the project, says that the client requested an increased quality level of each batch. One of the issues with the existing system was that in some instances, and under certain conditions, a fairly high number of batches were considered 'off-spec'. This meant that small portions of these off-spec batches needed to be blended back into subsequent batches to ensure acceptability according to quality requirements. The aim was to reduce the amount of re-blending needed and this could only be achieved if more batches were of a high enough quality from the outset. Other client requirements were that the system needed to allow for increased production to over four batches a day, and there needed to be a decreased reaction time.

The Moore team, (left to right) Bret Stevenson (business development manager), Jaco Pretorius (senior systems application engineer), Andrew Warunek (application engineer) and Uwe Kurfurst (project manager).
The Moore solution
Moore's solution comprised a Rockwell PlantPAx PLC, FactoryTalk View Studio SE HMI, FactoryTalk Batch, FactoryTalk Historian SE, FactoryTalk VantagePoint EMI and a ControlLogix L-Series controller. "The project was designed using the ISA-88 standard for batch systems and a detailed and well-organised simulation code was developed to test the control and batching logic in strict accordance with the client's specifications and I/O list," says Stevenson.
He points out that all PLC and batching code was validated on a digital twin before being implemented onsite and Moore's engineers supplied, configured and implemented the PlantPAx PLC onsite. Concurrently, a batch reporting system was supplied to provide detailed batch reports for the tracking of raw data.
A kick-off meeting was held onsite before any work commenced and regular site meetings took place once simulation began. In addition, progress meetings were conducted remotely twice a week to ensure that all project parameters were adhered to. "We provided regular progress reports and used internal systems to measure and report back to the client, thereby avoiding any issues that could possibly have arisen," adds Stevenson.
A challenge faced by the Moore team was that because this was an old plant, many of the connection and electrical drawings were missing. "Ideally if one is conducting a rip and replace or upgrade project, it is desirable for all documentation to be made available," explains Kurfurst. "For the next reactor we would conduct an extensive site survey and would assemble all information prior to the project kick-off. We would also work closely with the client's production team to better ascertain the intricacies of the specific production line's operation."
Kurfurst concludes that the increased number of batches, as well as the enhanced quality with minimal re-blending now required, is testament to both the superiority of the system design as well as the admirable team effort.
For more information contact Eric Hore, Moore Process Controls, +27 11 466 1673, eric@moore.co.za, www.moore.co.za
Credit(s)
Further reading:
WLS15 Pro series strip light
July 2021, Turck Banner , System Integration & Control Systems Design
Turck Banner's new WLS15 Pro comes in Pro Editor, IO-Link, or Pick-IQ compatible models.
Read more...
---
Water resource sustainability management
July 2021, Yokogawa South Africa , System Integration & Control Systems Design
One way Yokogawa is successfully pursuing its sustainability goals is through its service to the global water industry.
Read more...
---
SCiBOTRON's quality culture the key to success
May 2020 , System Integration & Control Systems Design
The company was founded on lean principles and quickly grew into a QSE (Qualifying Small Enterprise). Ricardo Paddy, managing director and founding member, attributes one of the reasons for the company's 
...
Read more...
---
Visualisation using vision-specific controls
June 2021, Beckhoff Automation , System Integration & Control Systems Design
TwinCAT Vision combined with TwinCAT HMI.
Read more...
---
Modularity boosts performance
June 2021, SEW-Eurodrive , System Integration & Control Systems Design
Integrated technologies automate, upgrade and streamline existing production processes, while still allowing for future technology to be incorporated.
Read more...
---
Changing negative attitudes towards alarms
June 2021, Omniflex Remote Monitoring Specialists , System Integration & Control Systems Design
Why technology is only as good as the people using it.
Read more...
---
Smart traffic management for Syntell
April 2021 , System Integration & Control Systems Design
Syntell is a leading South African technology company. One of its key projects is the running and management of one third of Johannesburg's traffic lights. Syntell's system is a full traffic management 
...
Read more...
---
PCS Global implements 5-phase control system upgrade at Kiara Health
May 2021, PCS Global , System Integration & Control Systems Design
Kiara Health is the first African company equipped with a fully-scaled server deployment in the AWS Cloud, as well as the first South African company to implement the AVEVA Flex Model.
Read more...
---
Managing thermal functions with heat exchangers
February 2021, Danfoss , System Integration & Control Systems Design
The various heat exchanger options typically have different operating requirements, as well as preferable refrigerants per application.
Read more...
---
Compressed air savings in egg carton production
February 2021, Beckhoff Automation , System Integration & Control Systems Design
Using open PC and EtherCAT-based automation technology, iZ Systems developed a compact standard controller that enables remote monitoring and optimisation of compressed air systems.
Read more...
---