printer friendly version
Foreword: Automation and OPC UA key to sustainable manufacturing
Technews Industry Guide: Sustainable Manufacturing 2021
News
According to the USA's National Council for Advanced Manufacturing, sustainable manufacturing is the creation of products through processes that are non-polluting, conserve resources, and are economically sound and safe. It's a real-world profit-driven approach, just with an added ethos of pro-world responsibility in its execution – meeting the needs of the present without jeopardising the ability of future generations to do the same.
What manufacturers are beginning to realise is that sustainable strategies not only have a positive impact on the environment, but on profits and the welfare of employees and customers as well. After all, companies committed to the ideal of sustainability are more likely to run well-maintained facilities that are inherently safer for employees and the environment alike.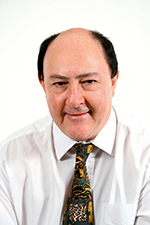 Steven Meyer, Editor
Staying on track, however, depends on measuring performance against a new set of sustainability-related KPIs – energy efficiency, raw material consumption, greenhouse emissions, waste generation, and the like. Since many of these depend on complex relationships, sometimes along entire supply chains, maintaining a real-time trace of company achievement requires a little help. Luckily this is now available in the form of the digital technologies of the IIoT. The key to their successful deployment though hinges on interoperability between the variety of IIoT and automation solutions out there, in a way that allows end users to mix and match their systems for maximum flexibility.
So, to deliver on the vision for sustainable manufacturing, the industry needs an interoperability standard that delivers on the requirement for devices capable of supplying process-related information in a plug-and-play fashion. Enter OPC UA, fast emerging as the standard of choice for industrial data communications in the process and discrete manufacturing industries.
In a recent report, the ARC Advisory Group recognised OPC UA as "the most important interoperability technology in today's industrial landscape". This because it has become a key technology for several next-generation automation standards capable of delivering against sustainability requirements – Industry 4.0, NAMUR NOA, and the Open Process Automation Forum, for example.
In summary then, if we carry on doing things the way we always have, eventually we are going to destroy our planet's atmosphere and deplete its natural resources. Thankfully, this is now widely recognised, and the self-centred business strategies of the past are being replaced by forward thinking visions of environmental conservation and social equity. None of these are practical though unless companies can realise them in ways that remain profitable. Efficiency then is key, and automation is the key to efficiency. However, the traditional 'islands of automation' approach is not flexible enough to optimise production methods across global supply chains. The technologies of the IIoT are powerful enough, but deployments on this scale require new levels of interoperability between edge devices and cloud-hosted AI and analytics services. OPC UA is fast emerging as a solution to this interoperability problem.
This is the stuff of the new Technews Industry Guide: Sustainable Manufacturing – the team and I hope you find the information on these pages useful. Interested readers can download the ARC Advisory Group report on OPC UA at https://tinyurl.com/2rzjvty2.
Credit(s)
Further reading:
From the editor's desk: Is additive manufacturing poised to go mainstream?
Technews Publishing (SA Instrumentation & Control) News
As digital manufacturing technology pushes its way further towards the production floor, additive manufacturing (3D printing) is emerging as a viable option to complement the more traditional methods 
...
Read more...
---
WIKA SA opens online shop
WIKA Instruments News
Now customers in South Africa can order measurement technology directly from the manufacturer – simple, quick, secure.
Read more...
---
GE Invests $2,5 million in Johannesburg engineers
News
The Next Engineers program aims to increase the diversity of young people in engineering and reach 3500 local students.
Read more...
---
Webinar on radiometric level measurement
Mecosa News
Experts from Berthold discuss the advantages of a rod source/point detector arrangement.
Read more...
---
BMG's heavy-duty mechanical face seals
Bearing Man Group t/a BMG News
BMG's extensive range of seals and gaskets includes Trelleborg mechanical face (torric) seals, which have been specially engineered for rotating applications in arduous conditions.
Read more...
---
Zest customers can now buy online – anytime
Zest WEG Group Africa News
Zest WEG has linked its new E-Commerce facility to the organisation's website, allowing its customers to make online purchases.
Read more...
---
A new vibration test system for Dragonfly Aerospace
TANDM Technologies News
Dragonfly Aerospace is investing in a 3000 square metre design and manufacturing facility in Techno Park, Stellenbosch.
Read more...
---
Successful EtherCAT Interoperability Testing Week in Japan
News
With the recently concluded EtherCAT Interoperability Testing Week in Japan, the EtherCAT Technology Group (ETG) concludes this year's series of developer events in online format.
Read more...
---
Eaton Oxalis CCTV cameras available from Extech
Extech Safety Systems News
Extech Safety Systems is pleased to announce that it has been appointed by Eaton to sell the Oxalis CCTV cameras in southern Africa.
Read more...
---
Inspection, repair, maintenance all bread-and-butter work for Skyriders
News
Skyriders offers a variety of rope-access aided services to numerous industries, such as power generation, petrochemical, mining and facilities management.
Read more...
---