printer friendly version
From the editor's desk: Manufacturing CIOs must confront new challenges
July 2021
News
Disruption is driving change in many areas and the manufacturing industry is no exception. Globalisation has increased competition, which is forcing manufacturing companies to find new ways to reduce costs and improve customer experience. Add to that new environmental regulations and ever increasing social pressure for cleaner production, and manufacturers are left with few options other than to re-evaluate their traditional ideas about the long-term sustainability of their operations. As if this wasn't enough, a pandemic came along towing behind it new rules about how work would be conducted in the immediate future.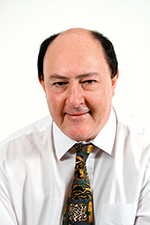 Steven Meyer, Editor
Industry 4.0, with its transformative digital technologies, offers hope in terms of new ways to make old processes more profitable, and also how to achieve this with fewer people actually required onsite and more working remotely. There are problems to be overcome though, not the least of which is how best to scale such digital transformation across an enterprise with global operations. Suddenly, manufacturing CIOs have been shaken out of their traditional comfort zone of choosing and managing a suitable ERP system for the company, and thrown into the vortex of an OT/IT convergence whirlpool.
According to Gartner, manufacturing CIOs need to optimise and modernise their IT practices in order to achieve the full benefits of digitalisation. Advanced manufacturing companies are deploying technologies like AI and data and analytics in an effort to drive new growth and sustain profitability. The challenge they face, however, is how to see through the hype that surrounds these technologies and develop sustainable policies to manage change in an agile way that allows production to capitalise on shifting market opportunities.
Can manufacturers really achieve what consumers expect of them? Not if they base their strategies on the traditional ERP systems of the past, argues SAI&C; contributing editor, Gavin Halse. The future, he believes, lies in swarms of cloud-accessed microservices (DevOps tools) running on universal platforms like Kubernetes and Docker.
Technews Industry Guide: Sustainable Manufacturing
Due to a shift in emphasis towards sustainability and waste elimination in manufacturing, we will be putting out a new handbook together with the August issue of the magazine. Sustainable manufacturing is an expansion of the economics of traditional production strategy to minimise negative impact on society and the environment. Since automation provides the nexus between sustainability and manufacturing, automation vendors are tackling the problem on two fronts. Firstly, they are looking inward at their own operations and refurbishing their office space and production facilities to ensure the sustainability of their own companies. And secondly, they are looking outward to develop new products and services that address sustainability dilemmas within their customers' organisations.
This is the stuff of the new Technews Industry Guide: Sustainable Manufacturing, which will cover the subject through editorials in the form of application studies, new product showcases, and relevant company news and sustainability reports. Contact Jane or Heidi if you need more information on advertising and editorial exposure (jane@technews.co.za or heidi@technews.co.za).
Credit(s)
Further reading:
From the editor's desk: Is additive manufacturing poised to go mainstream?
Technews Publishing (SA Instrumentation & Control) News
As digital manufacturing technology pushes its way further towards the production floor, additive manufacturing (3D printing) is emerging as a viable option to complement the more traditional methods 
...
Read more...
---
Obituary: Steven James Meyer
January 1957 - January 2022
Technews Publishing (SA Instrumentation & Control) News SAIMC
It is with deep sadness and shock that we announce the sudden death of SA Instrumentation & Control Editor, Steven Meyer. Steven joined Technews in October 2007 in the position of Deputy Editor. His 
...
Read more...
---
ESG certified as Level 2 contributor to B-BBEE
News
Invicta Holdings Limited's Engineering Solutions Group (ESG) has achieved recognition as a Level 2 contributor to B-BBEE.
Read more...
---
Abrasive Flow Solutions celebrates its first year of business
News
Abrasive Flow Solutions (AFS) – specialists in the design and manufacture of slurry related valves – celebrates its first year of business.
Read more...
---
Microsatellite production gets a boost in Stellenbosch
TANDM Technologies News
Dragonfly Aerospace is investing in a 3000 square metre design and manufacturing facility in Techno Park, Stellenbosch.
Read more...
---
Danfoss doubles down on energy efficiency
Danfoss News
Danfoss encourages decision makers to act at COP26.
Read more...
---
Zest supplies SA's new gas helium project
Zest WEG Group Africa News
Zest WEG is supplying locally manufactured transformers, switchgear and substations to South Africa's onshore natural gas and helium project, Tetra4.
Read more...
---
Emerson announces commitment to venture capital initiative
Emerson Automation Solutions News
Emerson Ventures to focus on disruptive discrete automation solutions, environmental sustainability technologies and industrial software.
Read more...
---
Valve & Automation's new Secunda Valve Repair Centre
Valve & Automation News
On 1 November 2021, Valve & Automation's Secunda Valve Repair Centre opened at 18 Kingfisher Street, Ext 57, Secunda, Mpumalanga.
Read more...
---
SECO Process Instrumentation appointed East Rand agent for Yokogawa
SECO Process Instrumentation News
SECO Process Instrumentation, a consulting company in the fields of instrumentation, moisture analysers, pneumatics and VSD solutions, has recently been appointed as the East Rand agent for Yokogawa.
Read more...
---