printer friendly version
From the editor's desk: Google partnership brings OT and IT closer together
June 2021
News
The recent announcement by Siemens and Google Cloud that the two will cooperate to develop AI-based solutions for manufacturing combines the best of both the OT and the IT worlds. As an industrial automation powerhouse, Siemens is ideally positioned to combine its process technology and expertise with Google Cloud's artificial intelligence (AI) and machine learning (ML) nous to bring a new generation of process optimisation tools to the factory floor.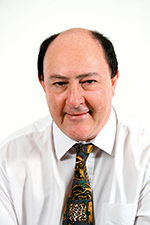 Steven Meyer.
The fundamental problem this new partnership plans to address is how best to put AI-based tools in the hands of the process engineer in a scalable and intuitively easy to use way. While it is understood that today's industrial processes are data driven, practical implementation is often complicated by the diversity of the legacy systems out there. Another problem is that data science is not an area in which many manufacturers have an established expertise. The net result is that up until now, companies have struggled to implement AI projects that scale across global operations. Rather, the approach has resulted in isolated 'islands' of AI, which do what they were designed to do, but miss the mark when it comes to realising the IIoT vision of breaking down the operational 'silo structures' present within many manufacturing organisations.
At first glance, the idea of integrating cloud-based AI software programs with the shop floor's industrial networks presents some daunting challenges. So how do they plan to achieve it? The answer is by using the Siemens Industrial Edge platform as the go-between.
By design, the Industrial Edge platform is equipped to manage data processing applications, either in the cloud or at the machine (edge). This flexibility makes it possible to bring AI to the shop floor in a way that integrates easily with the automation networks that reside there. According to Axel Lorenz, vice president of control and factory automation at Siemens Digital Industries, the potential for artificial intelligence to transform the plant floor is far from exhausted, and this new approach will be a game changer to help the manufacturing industry innovate for the future. Applications that immediately spring to mind are product quality control inspections and predictive maintenance strategies for production machinery. Both areas where AI and ML are already making a difference, just not in ways that are easy to scale across the enterprise.
Of course this is not Siemens' first foray into the cloud. So why choose Google Cloud for this venture? The reason is partly the synergy between Google Cloud's offerings and the end-game Siemens has in mind, and partly to give its customer base greater freedom of choice when it comes to dealing with preferred cloud suppliers. What this combined solution really offers manufacturers though is the ability to run cloud-based AI and ML models on top of their data, as well as deploy these algorithms at the network edge. Another step on the journey towards OT and IT convergence – see www.instrumentation.co.za/13361r for more on the announcement.
Credit(s)
Further reading:
New chief marketing and communications officer joins Zutari
News
Leading consulting engineering and infrastructure advisory firm, Zutari, has appointed Zipporah Maubane as chief marketing and communications officer for Africa and the Middle East (AME).    The company 
...
Read more...
---
New features, products and learning at this year's Electra Mining Africa
Specialised Exhibitions News
Topics presented by industry experts will be aligned to the show's theme days: automation, innovation, safety, future skills and South African Day.
Read more...
---
SABS webinars covering sustainable nanotechnology
News
Industrial areas identified as benefitting from nanotechnology are mining and minerals, chemical and bio-processing, and advanced materials and manufacturing.
Read more...
---
Bosch Projects opens new Australian office
News
Although its initial focus will be in the sugar industry, the company also facilitates industrial plants, water and wastewater, roads and urban developments, as well as ports and terminals.
Read more...
---
Smart mining with 5G
News
MTN and Huawei are to provide 5G-based ICT solutions for smart mining requirements, including 5G broadband access as well as smart mining solutions like vehicle remote control, IoT and enterprise digital transformation.
Read more...
---
AI takes control of chemical plant for 35 days
Yokogawa South Africa News
Yokogawa Electric and JSR successfully put into practical use a next-generation control technology that takes into account quality, yield, energy savings, and sudden disturbances.
Read more...
---
Remote monitoring keeps cherries cool
Sensors & Transducers News
The innovative and adaptable nature of the NviroSense system allows for various applications to be added on as per the client's requirements.
Read more...
---
Women thrive at the coalface of BI's sales and customer service
Bearings International News
"Do not compare yourself to others. Work hard, as no job is beneath you. Soak up the knowledge available to you. Do not be discouraged or demotivated."
Read more...
---
More women to be capped at MUT's Women's Month graduation
News
All told, 990 women will graduate from the Faculty of Management Sciences, 308 from the Faculty of Natural Sciences, and 310 from the Faculty of Engineering.
Read more...
---
Hitachi Energy is championing its Diversity 360 approach
News
In recognition of Women's Month, the company highlighted the achievements of exceptional local female talent by profiling three leading women who form part of the company's South African operations.
Read more...
---