printer friendly version
From the editor's desk: Sustainability – the holy grail of digital transformation
April 2021
News
As we head into our post-pandemic future, one of the morals we are left with is the importance of sustainability in business. So, while industry leaders ponder how best to incorporate sustainability into the organisational mission profile, thanks to smaller onsite workforces and social distancing adjustments, they do so with a deeper understanding of how the latest digital technologies can be deployed in the interests of corporate survival.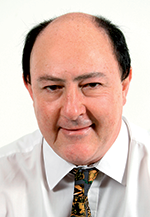 Steven Meyer.
It is interesting to note then, how the theme of sustainability has started to dominate this year's manufacturing conferences and user group exchanges. At a recent media briefing for Emerson's EMEA 2021 User Group Exchange, for instance, CTO Peter Zornio identified sustainability and operational analytics as the dominant topics in manufacturing at the moment.
So, while it is generally true that many companies have struggled to reproduce the benefits of digital transformation as outlined in the marketing brochures, perhaps this is because they didn't really have a reason to commit further than the odd dalliance with a digital transformation pilot project. What the pandemic brought to our attention though is the inordinate amount of unnecessary waste there is associated with many of our manufacturing processes, despite the fact that we considered them to be lean and mean.
As manufacturers responded their way through COVID-19, not only did they need to ensure the safety and security of their workforces, but they also had to focus on a shift in customer demands as shoppers moved their purchasing power online. To meet these new priorities, technology as a key enabler became more important than ever before. One of the benefits of this was to accelerate change in sustainability.
What seems to be happening then is a spill over of the ideas of digital transformation into the areas of sustainable manufacturing and corporate social responsibility. Under this umbrella, digital transformation takes on a new significance as manufacturers realise that the same digital technologies developed to analyse process related data with a view to maximising production output, can also be used to minimise energy consumption, carbon emissions and material waste.
But, just as very few companies have the means to accomplish digital transformation on their own, so strategic partnerships will likely be the key to implementing a sustainable manufacturing strategy. With this in mind, the team at SA Instrumentation and Control has decided that in the interests of keeping our readers properly informed with regard to the latest trends in manufacturing, there should be more emphasis given to the subject of sustainability, both in the material we produce for electronic and the material we produce for print distribution.
Actually, what we hope to bring you is the latest thinking in how the ideas of the IIoT and digital transformation can be deployed to bring the critical matter of sustainability front and centre in the first of the industrial revolutions forced to consider the impact of industrialisation on our fragile environment.Readers interested in ramping up their sustainability initiatives, watch this space.
Steven Meyer
Editor: SA Instrumentation & Control
Credit(s)
Further reading:
From the editor's desk: Is additive manufacturing poised to go mainstream?
March 2021, Technews Publishing (SA Instrumentation & Control) , News
As digital manufacturing technology pushes its way further towards the production floor, additive manufacturing (3D printing) is emerging as a viable option to complement the more traditional methods 
...
Read more...
---
SKF bearings help Mars Rover collect samples on the planet's surface
April 2021, SKF South Africa , News
Enabling the Mars Rover's core operations in the harsh environment on Mars are Kaydon RealiSlim thin-section ball bearings, designed and manufactured by SKF.
Read more...
---
Water 4.0 for Botswana
April 2021, Siemens Digital Industries , News
Thanks to automation and electrical engineering from Siemens Solution Partner Moreflow, a new water treatment plant delivers 11 million litres of this precious resource every day.
Read more...
---
Comtest to represent Netscout
April 2021, Comtest , News
Comtest has announced that it now represents Netscout Systems, assuring digital business services against disruptions in availability, performance and security. Netscout's market and technology leadership 
...
Read more...
---
EtherCAT Technology Group (ETG) celebrates successful defence of America's Cup with Emirates Team New Zealand
March 2021 , News
The races featured a spectacular new class of boat that can reach over 100 km/h on or above the water thanks to canting hydrofoils with highly dynamic controllable flaps.
Read more...
---
Danfoss continues to invest in sustainable transformation
March 2021, Danfoss , News
Danfoss Drives office in South Africa is rolling out a series of thought leadership webinars on the topic of Energy Efficiency in 2020.
Read more...
---
Endress+Hauser and partners drive digitalisation towards customer value
April 2021, Endress+Hauser South Africa , News
The Endress+Hauser Open Integration partner programme unites thirteen manufacturers that want to ensure the streamlined interaction of their complementing products.
Read more...
---
New online control loop optimisation and tuning service
April 2021, Michael Brown Control Engineering , News
Michael Brown has introduced an online control loop optimisation and tuning consultation service designed to help plant engineers all over the world understand why their loops are not behaving the way 
...
Read more...
---
Iritron and the I3 Group build on synergies
April 2021, Iritron , News
Although 2020 was a tough year for everyone, Alwyn Rautenbach, CEO of the I3 Group, not only ensured its survival, but strategised to strengthen the business for future growth.
Read more...
---
ETG hosts first EtherCAT Interoperability Testing Week
April 2021 , News
The goal of the week-long digital event was to provide EtherCAT device developers with an online opportunity to improve the interoperability of their products as well as to gain practical EtherCAT development know-how.
Read more...
---