printer friendly version
Sugar masterplan sweet news for BI
April 2021
News
The sugar masterplan being implemented by the government has seen a commitment from large users to procure at least 80% of their requirements from local growers. This is good news to companies like Bearings International (BI), for which the sugar industry is a major growth market. From growing sugar cane on the agricultural side to sugar refineries on the production side, BI plays a key role in this important economic sector. With 60 years' experience servicing the industry, it has gained meaningful expertise and established itself as a critical supplier.
"The sugar industry remains a major focus and contributor to our portfolio," comments Nick Allanson, segment development leader: Sugar. "As a distributor of various quality brands in the industrial power transmission sector, we are able to incorporate these products into the drive solutions we supply to the sugar industry."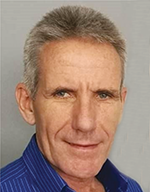 Nick Allanson.
These solutions relate to the conveyor equipment used to move cane through all the stages required to extract the sucrose, to the final movement of the waste by-product used as a combustible fuel source for boilers. Reliable conveyor systems are critical for sugar mills to maintain productivity, as any stoppages have a knock-on effect along the entire process.
BI focuses on stocking the loose components that play an important role when servicing the sugar industry. Loose components are vital for the refurbishment of chains, a focus of BI's for many years. Extending the life of chains is essential to assist in reducing the operational costs of sugar mills. Without a large stock of these loose components, BI would be unable to contribute to reducing the total cost of ownership of these chains.
BI is the official distributor for Senqcia Chain, formerly Hitachi, manufactured in Japan, and Ewart Chain, manufactured in England. Orders for new chains and components are placed months in advance, with sizes and quantities to suit the various conveyor carriers. BI also supplies high-quality transmission chain, bearings, industrial gearboxes and lubricants for the sugar industry. On-site inspections throughout the year form part of its value-added service offering.
Environmental sustainability is a major focus in the sugar industry at present, coupled with socio-economic goals to ensure that adequate job creation and training initiatives are in place. "BI's own social and environmental policies have much in common with that of the sugar industry," concludes Allanson. "Therefore we see ourselves as an aligned partner and look forward to a positive long-term future."
For more information contact Bearings International, +27 11 899 0000, info@bearings.co.za, www.bearings.co.za
Further reading:
From the editor's desk: Is additive manufacturing poised to go mainstream?
March 2021, Technews Publishing (SA Instrumentation & Control) , News
As digital manufacturing technology pushes its way further towards the production floor, additive manufacturing (3D printing) is emerging as a viable option to complement the more traditional methods 
...
Read more...
---
SKF bearings help Mars Rover collect samples on the planet's surface
April 2021, SKF South Africa , News
Enabling the Mars Rover's core operations in the harsh environment on Mars are Kaydon RealiSlim thin-section ball bearings, designed and manufactured by SKF.
Read more...
---
Water 4.0 for Botswana
April 2021, Siemens Digital Industries , News
Thanks to automation and electrical engineering from Siemens Solution Partner Moreflow, a new water treatment plant delivers 11 million litres of this precious resource every day.
Read more...
---
Comtest to represent Netscout
April 2021, Comtest , News
Comtest has announced that it now represents Netscout Systems, assuring digital business services against disruptions in availability, performance and security. Netscout's market and technology leadership 
...
Read more...
---
EtherCAT Technology Group (ETG) celebrates successful defence of America's Cup with Emirates Team New Zealand
March 2021 , News
The races featured a spectacular new class of boat that can reach over 100 km/h on or above the water thanks to canting hydrofoils with highly dynamic controllable flaps.
Read more...
---
Danfoss continues to invest in sustainable transformation
March 2021, Danfoss , News
Danfoss Drives office in South Africa is rolling out a series of thought leadership webinars on the topic of Energy Efficiency in 2020.
Read more...
---
Endress+Hauser and partners drive digitalisation towards customer value
April 2021, Endress+Hauser South Africa , News
The Endress+Hauser Open Integration partner programme unites thirteen manufacturers that want to ensure the streamlined interaction of their complementing products.
Read more...
---
New online control loop optimisation and tuning service
April 2021, Michael Brown Control Engineering , News
Michael Brown has introduced an online control loop optimisation and tuning consultation service designed to help plant engineers all over the world understand why their loops are not behaving the way 
...
Read more...
---
From the editor's desk: Sustainability – the holy grail of digital transformation
April 2021, Technews Publishing (SA Instrumentation & Control) , News
As we head into our post-pandemic future, one of the morals we are left with is the importance of sustainability in business. So, while industry leaders ponder how best to incorporate sustainability into 
...
Read more...
---
Iritron and the I3 Group build on synergies
April 2021, Iritron , News
Although 2020 was a tough year for everyone, Alwyn Rautenbach, CEO of the I3 Group, not only ensured its survival, but strategised to strengthen the business for future growth.
Read more...
---