printer friendly version
From the editor's desk: 2022 must be the year SA gets its vaccination act together
January 2022 Editor's Choice News
This is his last "From the editor's desk" that Steven Meyer wrote before his death in early January 2022.
As I write this column at the end of November, the world is once again plunged into uncertainty by the emergence of a new mutation of the coronavirus. First observed by local researchers in southern Africa, the detection of the Omicron variant sent shivers through the developed world resulting in an instantaneous knee-jerk reaction.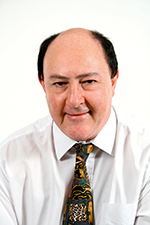 Steven Meyer, Editor.
Travel bans were immediately put in place just as the region's tourism industry was gearing itself for the influx of foreign visitors seeking to swap a freezing northern hemisphere winter for some glorious African sunshine. The implications for the already beleaguered local tourism industry are potentially devastating, not to mention the negative impact on South Africa's fragile economic recovery. Et tu Omicron?
Other problems aside though, the pandemic situation is one that we should be able to get on top of because there is now enough evidence to show that once a critical mass of a country's population has been vaccinated, life pretty much goes back to normal. One hundred and thirty-five thousand 'unmasked' motorsport fans at the 2021 Indianapolis 500 is surely proof enough? And if it isn't, how about the packed stadiums that the English football clubs are once again enjoying? (Admittedly Manchester United might wish it was still playing to empty stadiums.)
At the time of writing, the USA had vaccinated some 60% of its population (195 million people), while the UK stood at close to 70% (46 million). By contrast, South Africa lags with only 24% of its adult population (14,4 million) fully vaccinated – and therein lies the rub.
According to worldometers.info, 5 236 750 people have died of Covid-19 to date. Data on the number of deaths that can be directly attributed to the vaccine are difficult to come by, but according to covid-101.org, a total of 6207 deaths (0,0018% of doses) were reported in the USA for the period December 2020 to July 2021. Of these, three deaths were attributed to vaccine-related blood clots – now treatable – and doctors concluded that there was no corroborating evidence to suggest that the vaccine contributed directly to any other patients' deaths. And yes, I know there is a lot of fake news out there, but dare I suggest that in this case the initial reaction to the blood clot problem was overdone due to the lack of available data at the time?
To me as an engineer (admittedly in a previous life) the data suggests that those countries with high vaccination figures are far better off than those that have dragged their heels. Feel free to write to me about this if you wish – in agreement or otherwise – as we really do need to get our act together now!
Best wishes for 2022
With the end-of-year festivities now just a memory, we at SA Instrumentation and Control hope you have all returned to work safe, rested and ready to face the challenges of another year. Here's wishing all our readers and advertisers the very best for 2022!
Credit(s)
Further reading:
Remote monitoring keeps cherries cool
Sensors & Transducers News
The innovative and adaptable nature of the NviroSense system allows for various applications to be added on as per the client's requirements.
Read more...
---
Attaining a sustainable legacy
Technews Publishing (SA Instrumentation & Control) Editor's Choice News
Through this quagmire of crises and uncertainties, the wheels of industry must continue to turn if we are to sustain our modern way of life, and those wheels are, either directly or indirectly, powered by electricity.
Read more...
---
From the editor's desk: Today's seed, tomorrow's shade
Technews Publishing (SA Instrumentation & Control) News
Today's captains of industry did not create the environmental problems we face, but they inherited this poisoned chalice and so it falls upon them to rinse it clean.
Read more...
---
Meeting the challenges of water management with sensor technology
ifm - South Africa Editor's Choice Analytical Instrumentation & Environmental Monitoring
Holistic solutions for the automation and monitoring of plants are a key element for the efficient and sustainable water supply of the future.
Read more...
---
From Industry 4.0 to Industry Green.0
Rockwell Automation Editor's Choice News
As sustainability becomes a business imperative for manufacturing organisations, they must incorporate sustainability goals into every step of the business lifecycle – because purpose and profit must go hand in hand.
Read more...
---
Combining the best of hydraulics with the advantages of electric
Parker Hannifin - Sales Company South Africa Editor's Choice
While battery technologies continue to evolve and overcome challenges that have previously restricted more rapid electrification adoption rates, hybrid electric systems are well positioned as an ideal interim solution.
Read more...
---
The route to proactive maintenance
Comtest Editor's Choice Maintenance, Test & Measurement, Calibration
What were once complex tasks can now be accomplished by less experienced technicians with easy-to-use tools such as vibration screeners and thermal imagers.
Read more...
---
LED strips enhance efficient pick-to-light C-parts management
Turck Banner Editor's Choice Operator Interfaces, Switches & Relays
KEB Automation used Turck's WLS15 strip lights to refine its assistance system for C-parts management into an efficient and failsafe pick-to-light solution.
Read more...
---
From the editor's desk: Beware the somewhat knowledgeable engineer
Technews Publishing (SA Instrumentation & Control) News
'Somewhat knowledgeable' is functionally equivalent to 'partially ignorant', and in the engineering world that is simply not good enough.
Read more...
---
Young unemployed graduate gets kickstart to his career
ABB South Africa Editor's Choice News
The training provided by ABB is hands-on and will see Momelezi Sifumba rotate through different departments and activities to ensure his practical experience is as well-rounded as possible.
Read more...
---