printer friendly version
Manufacturing execution systems in the cloud
January 2011
IT in Manufacturing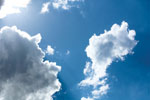 What role will the cloud play in the evolution of manufacturing execution systems? What about manufacturing systems managers, process control engineers, traditional system integrators and others? On one side cloud computing is already practical at the business application level. Examples of successful and mature hosted CRM solutions have existed for several years, demonstrating the viability of implementing business critical services from the cloud. Examples of cloud-based ERP systems also exist and the number is growing.
Right now the major application vendors are not waiting for someone else to develop the software services market. They are actively building cloud-based application infrastructures, exploring relationships with telecommunication and other hosting providers, and promoting SaaS-based software architectures that allow on-premise or hosted applications. These architectures are based on web services, a common security model and a standard for information transfer between the environments.
SCM (supply chain management), MES (manufacturing execution systems) and process control – conceptually, all of these (except direct process control) can be hosted and provided by third parties. The main issue with near real-time process control is the long latency of connections to hosted servers, introducing safety and other engineering considerations that make it impractical to host anywhere but on-premise. However, it is a mistake to argue that because process control does not fit into the cloud neatly, the same applies to the rest of MES. In fact, process control systems that are architected with the cloud in mind will work better with cloud-based MES level applications in future.
What about applications?
MES includes applications such as laboratory management (LIMS), operations performance management, business process automation (safety incident reporting, maintenance work orders and permit to work), and others. None of these are significantly constrained by the inherent latency in cloud-based connectivity. In fact, service providers that can simplify standard commodity business processes – such as work order processing (plant maintenance), or sample analysis and reporting (laboratory systems) and make these applications available to customers who are happy to consume these as required through the cloud – stand to capture significant market share over the next few years.
For manufacturing companies, cloud-based MES solutions allow standardisation of manufacturing sub-processes across multiple plants in many countries, a concept that will be attractive to global giants which acquire manufacturing assets around the world and seek to leverage best practices internally within their entire organisation.
Next steps
When confronted with a fundamental shift in technology, get informed, and quickly. Study cloud computing now because it will impact the way you select, deploy and integrate software applications in future. Experiment with the new virtualisation technologies available. Look at the underlying architectures in Microsoft's Azure to see how Windows environments will be impacted. Consider identity and security models and how these will become more complex when critical data is hosted outside your firewall and direct control. Are service providers going to be able to provide you with a reliable hosted service? How will you meet legislation and other requirements around your information? Which of your software vendors have a clear strategy to move selected applications into a hosted model, and how will they work with the infrastructure companies going forward? The technology world is about to make a fundamental shift (again). Be informed and be prepared for MES 2.0.
For more information contact Gavin Halse, ApplyIT, +27 (0)31 514 7300, halseg@applyit.co.za, www.applyit.com
Further reading:
Endress+Hauser's IIoT technology masters the mining challenge
June 2019, Endress+Hauser , IT in Manufacturing
Endress+Hauser aims to improve the processes of its customers with regards to efficiency, quality, safety and sustainability.
Read more...
---
Digital transformation status and progress in process industries
June 2019 , IT in Manufacturing
Industry research indicates that there has been more than 75% of the process industry participating in Industry 4.0 technology evaluation or pilot projects, there is still less than 25% of the industry moving beyond the pilot phase.
Read more...
---
Does edge computing have the edge?
June 2019, Omron Electronics , IT in Manufacturing
Implementing artificial intelligence in industrial manufacturing
Read more...
---
Faster results with a digital twin
June 2019, Siemens Digital Industries , IT in Manufacturing
The high-tech company Grenzebach's portfolio includes the simulation of material flow in complex plants in the glass industry, which it achieves using Siemens simulation solutions. Together, the two companies 
...
Read more...
---
Data, light and the smart factory
May 2019 , IT in Manufacturing
The role of lasers in the Fourth Industrial Revolution.
Read more...
---
Planning for digital transformation
May 2019 , IT in Manufacturing
As we've learned, digital transformation can be a challenging, if necessary, journey. At each year's Forum, we learn more about how pioneering companies are overcoming these challenges and the associated 
...
Read more...
---
Paving the way for IIoT
Africa Automation Fair 2019 Preview, Phambili Interface , IT in Manufacturing
Phambili Interface is the sole southern African distributor for Weidmuller connectivity and interface products. A highlight is the perfectly coordinated Weidmuller u-Mation portfolio, which paves the 
...
Read more...
---
Barrier-free communication from Zone 0 to the cloud
Africa Automation Fair 2019 Preview, Beckhoff Automation , IT in Manufacturing
Founded on PC-based control, Beckhoff's automation systems are ideal for implementing connectivity in production environments in line with current IIoT concepts. Because of their interoperability, openness 
...
Read more...
---
Industrial cybersecurity for industrial control systems
Africa Automation Fair 2019 Preview, Profitek , IT in Manufacturing
The Hirschmann Tofino provides an advanced industrial solution that solves many of the most challenging energy-specific cyber and physical security challenges. The easy-to-deploy appliance protects against 
...
Read more...
---
Augmented and virtual ­reality for automation
Africa Automation Fair 2019 Preview , IT in Manufacturing
bizAR Reality develops custom augmented and virtual reality solutions for businesses. The company has successfully designed, developed and deployed award-winning technologies across multiple industries. 
...
Read more...
---