printer friendly version
Manufacturing execution systems in the cloud
January 2011
IT in Manufacturing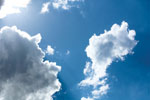 What role will the cloud play in the evolution of manufacturing execution systems? What about manufacturing systems managers, process control engineers, traditional system integrators and others? On one side cloud computing is already practical at the business application level. Examples of successful and mature hosted CRM solutions have existed for several years, demonstrating the viability of implementing business critical services from the cloud. Examples of cloud-based ERP systems also exist and the number is growing.
Right now the major application vendors are not waiting for someone else to develop the software services market. They are actively building cloud-based application infrastructures, exploring relationships with telecommunication and other hosting providers, and promoting SaaS-based software architectures that allow on-premise or hosted applications. These architectures are based on web services, a common security model and a standard for information transfer between the environments.
SCM (supply chain management), MES (manufacturing execution systems) and process control – conceptually, all of these (except direct process control) can be hosted and provided by third parties. The main issue with near real-time process control is the long latency of connections to hosted servers, introducing safety and other engineering considerations that make it impractical to host anywhere but on-premise. However, it is a mistake to argue that because process control does not fit into the cloud neatly, the same applies to the rest of MES. In fact, process control systems that are architected with the cloud in mind will work better with cloud-based MES level applications in future.
What about applications?
MES includes applications such as laboratory management (LIMS), operations performance management, business process automation (safety incident reporting, maintenance work orders and permit to work), and others. None of these are significantly constrained by the inherent latency in cloud-based connectivity. In fact, service providers that can simplify standard commodity business processes – such as work order processing (plant maintenance), or sample analysis and reporting (laboratory systems) and make these applications available to customers who are happy to consume these as required through the cloud – stand to capture significant market share over the next few years.
For manufacturing companies, cloud-based MES solutions allow standardisation of manufacturing sub-processes across multiple plants in many countries, a concept that will be attractive to global giants which acquire manufacturing assets around the world and seek to leverage best practices internally within their entire organisation.
Next steps
When confronted with a fundamental shift in technology, get informed, and quickly. Study cloud computing now because it will impact the way you select, deploy and integrate software applications in future. Experiment with the new virtualisation technologies available. Look at the underlying architectures in Microsoft's Azure to see how Windows environments will be impacted. Consider identity and security models and how these will become more complex when critical data is hosted outside your firewall and direct control. Are service providers going to be able to provide you with a reliable hosted service? How will you meet legislation and other requirements around your information? Which of your software vendors have a clear strategy to move selected applications into a hosted model, and how will they work with the infrastructure companies going forward? The technology world is about to make a fundamental shift (again). Be informed and be prepared for MES 2.0.
For more information contact Gavin Halse, ApplyIT, +27 (0)31 514 7300, halseg@applyit.co.za, www.applyit.com
Further reading:
Safety and cybersecurity convergence goes beyond safety systems
August 2019 , IT in Manufacturing
However, the scope of safety and cybersecurity goes well beyond process safety systems alone. Across the industrial and infrastructure worlds, an increasing number of end users are adopting more sophisticated 
...
Read more...
---
Mobile app configures level transmitters
August 2019, Emerson Automation Solutions , IT in Manufacturing
Emerson has added the Radar Master app for the AMS Trex Device Communicator, making it easier for field technicians to configure Rosemount radar level transmitters. Radar level devices are critical to 
...
Read more...
---
Yapper: pet food goes digital
August 2019 , IT in Manufacturing
Over the past decade, there has been an increase of the 'pet humanisation' trend, which continues to capture the entire world. Pet owners are caring for and spending on their pets as they would do for 
...
Read more...
---
Artificial intelligence in packaging
August 2019, Beckhoff Automation , IT in Manufacturing
Beckhoff Automation's Benjamin Bruns explains how the company has incorporated machine ­learning as a natural extension of its control platform.
Read more...
---
Tracking, genealogy and FIFO solution at Sumitomo Rubber
August 2019, Altron Bytes Systems Integration , IT in Manufacturing
Sumitomo Rubber South Africa (SRSA), manufacturer of the popular Dunlop, Sumitomo and Falken tyre brands, is a division of Sumitomo Rubber Industries (SRI), headquartered in Kobe, Japan. SRI is ranked 
...
Read more...
---
IIoT platforms, not all created equal
Technews Industry Guide: Industrial Internet of Things & Industry 4.0, Altron Bytes Systems Integration , IT in Manufacturing
Having a state-of-the-art architecture based on the most modern technology will not benefit any company unless it is tied to a specific purpose and business outcome.
Read more...
---
Bringing trust to the Internet of Things
Technews Industry Guide: Industrial Internet of Things & Industry 4.0 , IT in Manufacturing
Huge amounts of data are generated by and collected from a wide variety of IoT devices. It is then analysed and actions taken, depending on the results of the analysis. However, if you cannot trust the 
...
Read more...
---
So, what's left for us humans after the machines take over?
Technews Industry Guide: Industrial Internet of Things & Industry 4.0 , IT in Manufacturing
That said, there are some guidelines that can be put in place. An obvious career path exists in being 'on the other side of the code', as it were – being the one who writes the code, who trains the machine, 
...
Read more...
---
Staying ahead of industrial cyber-security threats
July 2019, Parker Hannifin Sales Company South , IT in Manufacturing
The consequences of cyber attacks on businesses can be huge, operation downtime, loss of productivity, proprietary information loss, diminished reputation among customers, business partners and investors and disruption of services.
Read more...
---
Comos version 10.3 saves time
Technews Industry Guide: Industrial Internet of Things & Industry 4.0, Siemens Digital Industries , IT in Manufacturing
Modular engineering with intelligent templates and central data storage.
Read more...
---