printer friendly version
Data clouds
November 2008
IT in Manufacturing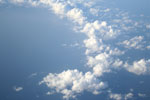 Environmental monitoring is a topical subject and a pressing requirement for many organisations these days. This is because the burden of proof of compliance rests with companies themselves.
The real challenges are in the measurement of environmental parameters. While in-plant monitoring is closely scrutinised, making measurements in more remote locations or areas where environmental risk is identified presents a real challenge. Providing a 24/7 monitoring system with open and transparent presentation of the data further exacerbates the problems. Automation of this function is a further requisite where staff levels leave no time for collection and collation of data from off-site monitoring.
Omniflex applies its latest technology to these issues enabling and empowering organisations to take the lead is this area of monitoring by providing the communications, recording and reporting infrastructure to solve the integration of diverse measurement instrumentation into a cohesive solution.
Environmental parameters that may require collection and reporting include gas emissions, dust levels, utilities values, water quality and usage, wastage, spoilage and loss.
Data2Desktop from Omniflex puts meaningful data and reports on the right peoples' desktops using the power and pervasiveness of the World Wide Web and GSM networks for the collection, presentation and dissemination of data. The technology enables large scale operations to collect and consolidate data through the use of GSM-enabled Remote Terminal Units (RTUs) and remote field units called data access points (DAPs). Dissemination of information uses e-mail and SMS communications to reach personnel involved in the process.
The Teleterm M2 Series RTUs are available in many variants from Ethernet, Conet, and Modbus to wireless forms with radio or GSM communications. Access to the collected data is via the World Wide Web using the Data2Desktop service. This is provided by the Omniflex Data Center which is located within the GSM cellular communications cloud and accessible via the Internet. This allows many users access to data using only an Internet browser and requiring no investment in special software.
Data from the Omniflex Data Centres can be incorporated into corporate MIS systems through the use of an OPC server or special drivers. The actual status of measurements from geographically remote locations can thus be compared against legislated or target levels. Discrepancies in the system can be identified immediately instead of during periodic audits. Alarms and notifications to responsible people can be automatically generated.
For more information contact Ian Loudon, Omniflex, +27 (0)31 207 7466, ianl@omniflex.com, www.omniflex.com
Credit(s)
Further reading:
What does digitalisation mean for food product safety?
Endress+Hauser South Africa IT in Manufacturing
Product safety remains a vital topic for achieving food security across the globe. To date, many manufacturers still question whether digitalisation can help reduce the effort involved in process optimisation, production monitoring and system installation.
Read more...
---
Digital twins enhance asset productivity in oil and gas applications
IT in Manufacturing
The ability to continue through various production cycles with zero unplanned downtime means that practical efficiencies using digitisation are essential.
Read more...
---
IaaS – paying for the experience but not the assets
Schneider Electric South Africa IT in Manufacturing
Infrastructure-as-a-Service has emerged as a feasible option that maintains crucial infrastructure such as IT, power consumption and business continuity while organisations focus on their core business.
Read more...
---
Siemens extends Xcelerator portfolio
Siemens South Africa IT in Manufacturing
Siemens Digital Industries has announced the release of NX Automation Designer software and NX Industrial Electrical Design software, a new suite of solutions that provide a central design application for industrial, electrical and automation design.
Read more...
---
Intelligent automation for Industry 4.0
IT in Manufacturing
Jumo smartWARE Evaluation is a software solution that allows browser-based process data analysis via customised dashboards.
Read more...
---
Benefits of PowerView CP for pipelines
Omniflex Remote Monitoring Specialists System Integration & Control Systems Design
Omniflex has developed the PowerView CP cathodic protection system over several years to bring up-to-date technology to impressed current cathodic protection.
Read more...
---
Simplifying the management of hybrid IT environments
Schneider Electric South Africa IT in Manufacturing
With the ongoing move towards hybrid cloud environments there comes an extra layer of complexity; nothing is ever as simple as it seems.
Read more...
---
Server engine for increasing machine learning requirements
Beckhoff Automation IT in Manufacturing
TwinCAT Machine Learning offers further inference engine.
Read more...
---
OPC Classic data connectivity notice
Moore Process Controls IT in Manufacturing
During June, Microsoft released a security update that changed how the Windows operating system enforces DCOM security. As a result, OPC communications relying on DCOM may stop working when the Windows changes start to be enforced in 2022.
Read more...
---
The importance of good project management
Iritron IT in Manufacturing
A structured way of organising work can help identify and resolve problems in an efficient manner before the implications have a chance to escalate.
Read more...
---