printer friendly version
Data clouds
November 2008
IT in Manufacturing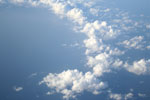 Environmental monitoring is a topical subject and a pressing requirement for many organisations these days. This is because the burden of proof of compliance rests with companies themselves.
The real challenges are in the measurement of environmental parameters. While in-plant monitoring is closely scrutinised, making measurements in more remote locations or areas where environmental risk is identified presents a real challenge. Providing a 24/7 monitoring system with open and transparent presentation of the data further exacerbates the problems. Automation of this function is a further requisite where staff levels leave no time for collection and collation of data from off-site monitoring.
Omniflex applies its latest technology to these issues enabling and empowering organisations to take the lead is this area of monitoring by providing the communications, recording and reporting infrastructure to solve the integration of diverse measurement instrumentation into a cohesive solution.
Environmental parameters that may require collection and reporting include gas emissions, dust levels, utilities values, water quality and usage, wastage, spoilage and loss.
Data2Desktop from Omniflex puts meaningful data and reports on the right peoples' desktops using the power and pervasiveness of the World Wide Web and GSM networks for the collection, presentation and dissemination of data. The technology enables large scale operations to collect and consolidate data through the use of GSM-enabled Remote Terminal Units (RTUs) and remote field units called data access points (DAPs). Dissemination of information uses e-mail and SMS communications to reach personnel involved in the process.
The Teleterm M2 Series RTUs are available in many variants from Ethernet, Conet, and Modbus to wireless forms with radio or GSM communications. Access to the collected data is via the World Wide Web using the Data2Desktop service. This is provided by the Omniflex Data Center which is located within the GSM cellular communications cloud and accessible via the Internet. This allows many users access to data using only an Internet browser and requiring no investment in special software.
Data from the Omniflex Data Centres can be incorporated into corporate MIS systems through the use of an OPC server or special drivers. The actual status of measurements from geographically remote locations can thus be compared against legislated or target levels. Discrepancies in the system can be identified immediately instead of during periodic audits. Alarms and notifications to responsible people can be automatically generated.
For more information contact Ian Loudon, Omniflex, +27 (0)31 207 7466, ianl@omniflex.com, www.omniflex.com
Credit(s)
Further reading:
Wireless control of pumps
February 2020, Omniflex Remote Monitoring Specialists , Industrial Wireless
The ability to control a pump remotely over distance and without using wires is simple using Omniflex Teleterm Radio RTUs over a licence free band, avoiding administration of radio frequency band use. 
...
Read more...
---
Protect against DDoS attacks
February 2020 , IT in Manufacturing
The recent slew of distributed denial of service (DDoS) attacks against South African banks and ISPs have highlighted the fact that even the largest organisations with the latest security tools and solutions 
...
Read more...
---
Siemens Industrial Edge takes cloud processing benefits to the field
February 2020, Siemens Digital Industries , IT in Manufacturing
With Industrial Edge, Siemens offers users the opportunity to close the gap between conventional local and cloud-based data processing, depending on individual requirements. With edge computing, large 
...
Read more...
---
End-to-end supply chain visibility and analytics now a reality
February 2020 , IT in Manufacturing
Line of sight is a challenge for many supply chain aspects, from the manufacturer to the wholesaler, distributor and the reseller, and even the end consumer. This lack of visibility and control results 
...
Read more...
---
Micromine assists mining operations in the Industry 4.0 era
January 2020 , IT in Manufacturing
Global trends such as Industry 4.0 are transforming the traditional methods deployed to extract ore from rock. Mining operations are instead looking at innovations such as automated drilling in high risk 
...
Read more...
---
11th annual MESA Africa conference
January 2020 , IT in Manufacturing
I recently attended the MESA conference held at the Zulu Inyala Country Manor.
Read more...
---
Digital twin allows process simulations
December 2019, Siemens Digital Industries , IT in Manufacturing
The high-tech company Grenzebach's portfolio includes the simulation of material flow in complex plants in the glass industry, which it achieves using Siemens simulation solutions. Together, the two companies 
...
Read more...
---
Game-changing digital solutions for mines
December 2019, SKF South Africa , IT in Manufacturing
With digitalisation creeping into the mining industry and transforming day-to-day operations, this sector is enhancing its Industry 4.0 operation and process compliancy. As a preferred supplier of premium 
...
Read more...
---
Protect critical infrastructure and manufacturing plants
December 2019 , IT in Manufacturing
As manufacturers around the world analyse and embrace the importance of being more connected to the IIoT, cybersecurity experts caution that the benefits of being interconnected come with a warning, and 
...
Read more...
---
Extending analytics to EAM and operations users
December 2019 , IT in Manufacturing
Today's manufacturing operations and maintenance teams generate vast amounts of data in all forms.
Read more...
---