printer friendly version
ApplyIT's operations suite keeps Spunchem spinning
August 2008
IT in Manufacturing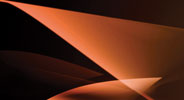 Spunchem Africa, the polypropylene non-woven spun-bonded fabric manufacturer, has tightened its health, safety and maintenance performance to meet international standards using the OptiRUN and SmartSURE modules of ApplyIT's integrated suite of operations management solutions.
The Durban-based company, which is 50% owned by Monier Roofing in Europe, manufactures polypropylene thermal point bonded Spunbond, the material used in various applications including industrial roofing, warehousing, containerisation, automotive parts, hygiene products, agriculture, mining, medical apparel, quilting and bedding.
The OptiRUN and SmartSURE modules form part of ApplyIT's broader Operations Suite. The applications enable preventive and reactive maintenance strategies in plant operation, including automated scheduling of routine inspections and maintenance tasks. The systems replaced a manual system of capturing health, safety and maintenance information at Spunchem, which did not meet the strict reporting specifications of the European holding company.
OptiRUN is a full-featured maintenance management system that supports proactive and reactive maintenance strategies to improve the progress and prioritisation of day-to-day maintenance tasks on site. The system schedules planned maintenance tasks prepares work orders for planned and automated shutdowns, enhances the communication of task assignment, and provides an optional module for the management of engineering spares and other physical assets on site. It also acts as a central repository for maintenance information, and provides a detailed history of work done throughout the plant.
SmartSURE, which provides a single point for capturing, reviewing and reporting all SHEQ-related information on site, is designed to support a management system by providing simple, effective tools for reporting and investigating incidents, monitoring corrective actions and disseminating information across the plant.
"The software's rich functionality allows us to analyse the root cause of an incident and identify solutions, corrective actions and preventive measures," says Rod Murray, engineering manager at Spunchem International. "We can monitor and track the progress of all SHEQ tasks, which once completed provide a record of what was done, any recorded deviations and corrective actions taken."
A database of equipment is stored on the system, and tasks and inspections linked to items of equipment allow the accumulation maintenance inspections and repairs history over time.
Once OptiRUN and SmartSURE were implemented, ApplyIT adjusted the company's purchasing system to accommodate the entire plant. This means orders can now be generated directly from the shopfloor, authorised by the respective manager, delivered to site and logged.
Murray says the purchasing process has become smooth and efficient – it saves time, paperwork and cost, and the ordering process is now limited to preferred suppliers.
"This is a powerful system, which allows the planners to schedule SHEQ-related tasks more effectively. The system has been in place for over a year, and yet we feel we have only utilised a small percentage of its potential. In future, Spunchem will benefit greatly from exploring more facets of the solution," says Murray.
Gavin Halse, MD of ApplyIT, says to be truly effective, maintenance activities need to be viewed not in isolation, but as an integral part of plant management. "OptiRUN and SmartSURE form part of ApplyIT's integrated suite of operations management solutions that address these requirements in a comprehensive manner," concludes Halse.
For more information contact Shirley Breytenbach, ApplyIT, +27 (0)31 275 8080, breytenbachs@applyit.com, www.applyit.com
Further reading:
Reliable gas production
September 2019, Siemens Digital Industries , IT in Manufacturing
Energy supplier uses Siemens technology for optimum information exchange.
Read more...
---
Automotive supplier relies on Siemens PLM solution
September 2019, Siemens Digital Industries , IT in Manufacturing
Küster Automotive is an internationally active family-run company and a part of Küster Holding. A full-service supplier, Küster manufactures components for the automotive industry. For its production 
...
Read more...
---
Top tips to help you implement 4IR projects that deliver value
September 2019 , Editor's Choice, IT in Manufacturing
In the just over 10 years I have spent working on IT projects in the manufacturing space, the amount of new fads and IT jargon that has to be adopted has reached the heavens, and ascended into other realms. 
...
Read more...
---
Digitisation requires new skills
September 2019, Schneider Electric South Africa , IT in Manufacturing
Smart grid investments by municipal and public power utilities typically focus on electric distribution and customer systems. The expected benefits include lower costs, better customer service and more 
...
Read more...
---
Industry 4.0: Manufacturing Executing Systems
September 2019, S4 Integration , IT in Manufacturing
Industry 4.0 is set to lead the way for digitisation of manufacturing processes. Manufacturing Executing Systems (MES) are a critical component of Industry 4.0 as they act as an enabler for end-to-end 
...
Read more...
---
Safety and cybersecurity convergence goes beyond safety systems
August 2019 , IT in Manufacturing
However, the scope of safety and cybersecurity goes well beyond process safety systems alone. Across the industrial and infrastructure worlds, an increasing number of end users are adopting more sophisticated 
...
Read more...
---
Mobile app configures level transmitters
August 2019, Emerson Automation Solutions , IT in Manufacturing
Emerson has added the Radar Master app for the AMS Trex Device Communicator, making it easier for field technicians to configure Rosemount radar level transmitters. Radar level devices are critical to 
...
Read more...
---
Yapper: pet food goes digital
August 2019 , IT in Manufacturing
Over the past decade, there has been an increase of the 'pet humanisation' trend, which continues to capture the entire world. Pet owners are caring for and spending on their pets as they would do for 
...
Read more...
---
Artificial intelligence in packaging
August 2019, Beckhoff Automation , IT in Manufacturing
Beckhoff Automation's Benjamin Bruns explains how the company has incorporated machine ­learning as a natural extension of its control platform.
Read more...
---
Tracking, genealogy and FIFO solution at Sumitomo Rubber
August 2019, Altron Bytes Systems Integration , IT in Manufacturing
Sumitomo Rubber South Africa (SRSA), manufacturer of the popular Dunlop, Sumitomo and Falken tyre brands, is a division of Sumitomo Rubber Industries (SRI), headquartered in Kobe, Japan. SRI is ranked 
...
Read more...
---