printer friendly version
ApplyIT's operations suite keeps Spunchem spinning
August 2008
IT in Manufacturing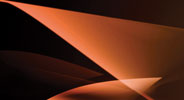 Spunchem Africa, the polypropylene non-woven spun-bonded fabric manufacturer, has tightened its health, safety and maintenance performance to meet international standards using the OptiRUN and SmartSURE modules of ApplyIT's integrated suite of operations management solutions.
The Durban-based company, which is 50% owned by Monier Roofing in Europe, manufactures polypropylene thermal point bonded Spunbond, the material used in various applications including industrial roofing, warehousing, containerisation, automotive parts, hygiene products, agriculture, mining, medical apparel, quilting and bedding.
The OptiRUN and SmartSURE modules form part of ApplyIT's broader Operations Suite. The applications enable preventive and reactive maintenance strategies in plant operation, including automated scheduling of routine inspections and maintenance tasks. The systems replaced a manual system of capturing health, safety and maintenance information at Spunchem, which did not meet the strict reporting specifications of the European holding company.
OptiRUN is a full-featured maintenance management system that supports proactive and reactive maintenance strategies to improve the progress and prioritisation of day-to-day maintenance tasks on site. The system schedules planned maintenance tasks prepares work orders for planned and automated shutdowns, enhances the communication of task assignment, and provides an optional module for the management of engineering spares and other physical assets on site. It also acts as a central repository for maintenance information, and provides a detailed history of work done throughout the plant.
SmartSURE, which provides a single point for capturing, reviewing and reporting all SHEQ-related information on site, is designed to support a management system by providing simple, effective tools for reporting and investigating incidents, monitoring corrective actions and disseminating information across the plant.
"The software's rich functionality allows us to analyse the root cause of an incident and identify solutions, corrective actions and preventive measures," says Rod Murray, engineering manager at Spunchem International. "We can monitor and track the progress of all SHEQ tasks, which once completed provide a record of what was done, any recorded deviations and corrective actions taken."
A database of equipment is stored on the system, and tasks and inspections linked to items of equipment allow the accumulation maintenance inspections and repairs history over time.
Once OptiRUN and SmartSURE were implemented, ApplyIT adjusted the company's purchasing system to accommodate the entire plant. This means orders can now be generated directly from the shopfloor, authorised by the respective manager, delivered to site and logged.
Murray says the purchasing process has become smooth and efficient – it saves time, paperwork and cost, and the ordering process is now limited to preferred suppliers.
"This is a powerful system, which allows the planners to schedule SHEQ-related tasks more effectively. The system has been in place for over a year, and yet we feel we have only utilised a small percentage of its potential. In future, Spunchem will benefit greatly from exploring more facets of the solution," says Murray.
Gavin Halse, MD of ApplyIT, says to be truly effective, maintenance activities need to be viewed not in isolation, but as an integral part of plant management. "OptiRUN and SmartSURE form part of ApplyIT's integrated suite of operations management solutions that address these requirements in a comprehensive manner," concludes Halse.
For more information contact Shirley Breytenbach, ApplyIT, +27 (0)31 275 8080, breytenbachs@applyit.com, www.applyit.com
Further reading:
Endress+Hauser's IIoT technology masters the mining challenge
June 2019, Endress+Hauser , IT in Manufacturing
Endress+Hauser aims to improve the processes of its customers with regards to efficiency, quality, safety and sustainability.
Read more...
---
Digital transformation status and progress in process industries
June 2019 , IT in Manufacturing
Industry research indicates that there has been more than 75% of the process industry participating in Industry 4.0 technology evaluation or pilot projects, there is still less than 25% of the industry moving beyond the pilot phase.
Read more...
---
Does edge computing have the edge?
June 2019, Omron Electronics , IT in Manufacturing
Implementing artificial intelligence in industrial manufacturing
Read more...
---
Faster results with a digital twin
June 2019, Siemens Digital Industries , IT in Manufacturing
The high-tech company Grenzebach's portfolio includes the simulation of material flow in complex plants in the glass industry, which it achieves using Siemens simulation solutions. Together, the two companies 
...
Read more...
---
Data, light and the smart factory
May 2019 , IT in Manufacturing
The role of lasers in the Fourth Industrial Revolution.
Read more...
---
Planning for digital transformation
May 2019 , IT in Manufacturing
As we've learned, digital transformation can be a challenging, if necessary, journey. At each year's Forum, we learn more about how pioneering companies are overcoming these challenges and the associated 
...
Read more...
---
Paving the way for IIoT
Africa Automation Fair 2019 Preview, Phambili Interface , IT in Manufacturing
Phambili Interface is the sole southern African distributor for Weidmuller connectivity and interface products. A highlight is the perfectly coordinated Weidmuller u-Mation portfolio, which paves the 
...
Read more...
---
Barrier-free communication from Zone 0 to the cloud
Africa Automation Fair 2019 Preview, Beckhoff Automation , IT in Manufacturing
Founded on PC-based control, Beckhoff's automation systems are ideal for implementing connectivity in production environments in line with current IIoT concepts. Because of their interoperability, openness 
...
Read more...
---
Industrial cybersecurity for industrial control systems
Africa Automation Fair 2019 Preview, Profitek , IT in Manufacturing
The Hirschmann Tofino provides an advanced industrial solution that solves many of the most challenging energy-specific cyber and physical security challenges. The easy-to-deploy appliance protects against 
...
Read more...
---
Augmented and virtual ­reality for automation
Africa Automation Fair 2019 Preview , IT in Manufacturing
bizAR Reality develops custom augmented and virtual reality solutions for businesses. The company has successfully designed, developed and deployed award-winning technologies across multiple industries. 
...
Read more...
---