printer friendly version
Benefits derived from optimal plant utilisation: Part 1
February 2002
SCADA/HMI
This is the first of a two-part article that takes a look at the benefits to be derived from optimal plant utilisation.
While scada systems monitor and control the realtime wealth creation processes of manufacturers, what initiatives are in place to monitor the plant that is assigned this huge responsibility in the first place? Preventative maintenance? Enterprise asset management? These are all well and good but fall short of delivering the required financial benefits when operating outside of a wider range of strategies that include Collaborative Asset Optimisation (cAO).
Increased competition in today's global economy has put every company under increased pressure to reduce maintenance costs, increase equipment availability and optimise production throughput. This situation has placed asset managers under increased pressure to support corporate business directives. In the past, many companies were able to ignore the asset management function. However, the techniques used in the past, such as redundant assets, working operations overtime, using large work-in-process (WIP) inventories, or providing late deliveries, will not allow a company to remain in business in today's competitive environment.
Financial analysts now examine company benchmarks, such as cost of production, return on net assets, or profit per employee. Under the intense scrutiny of the financial analysts, companies are realising that by improving their asset management practices - reducing expenses, increasing asset availability and increasing asset efficiencies - they can become more competitive.
Figure 1 illustrates the necessary flow of the strategies. Maintenance management strategies focus on the control of maintenance resources, ensuring that they are deployed correctly and are in a position to support the company's overall asset management strategy. The equipment availability strategies focus on ensuring that sufficient uptime of the assets is provided to meet the production or operations goals.

Figure 1. The flow of maintenance strategies
Collaborative Asset Optimisation (cAO) strategies go beyond uptime to ensure that all waste is removed from the manufacturing process. cAO ensures that the information from the plant equipment (operations), asset management (maintenance) and other business systems are integrated into a seamless information system. cAO strategies are required to meet the needs of business initiatives such as lean manufacturing, just-in-time inventory delivery and total quality management.
However, most companies today fail to properly implement the basic block of maintenance management. This oversight prevents business managers from building the business foundation on reliable assets. Because maintenance management is considered the fundamental block to achieving a competitive asset management strategy, it is important to have a clear definition of the components of a maintenance management strategy.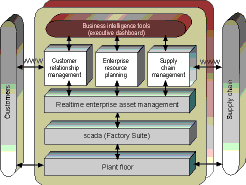 Figure 2. The path to Collaborative Asset Optimisation (cAO)
Defining maintenance management best practices
To understand effective manufacturing strategies, it is beneficial to examine best practices in this area. A definition of best practices might begin with "the practices that enable a company to achieve a competitive advantage over its competitors in a specific business process."
If that definition is adapted to the maintenance process, it would read: "The maintenance practices that enable a company to achieve a competitive advantage over its competitors in the maintenance process." (Wireman, Terry. Developing Performance Indicators for Managing Maintenance. New York, New York. September 1998. ISBN 0831130806.)
So, what are the best practices in maintenance management? The preventative maintenance (PM) programme is the key to any attempt to improve the maintenance process. This programme reduces the amount of reactive maintenance to a level that allows the other practices in the maintenance process to be effective. However, most companies in the US have problems keeping the PM programme focused. In fact, surveys have shown that only 20% of US companies feel their PM programmes are effective.
Most companies need to focus on the basics of maintenance if they are to achieve any type of best-in-class status. Effective PM activities enable a company to achieve a ratio of 80% proactive maintenance to 20% (or less) reactive maintenance. Once the ratios are at this level, other practices in the maintenance process become more effective.
The inventory and procurement programmes must focus on providing the right parts at the right time. The goal is to have enough spare parts but without having too many spare parts. The interdependency between the practices, however, becomes apparent: No inventory and procurement process can cost-effectively service a reactive maintenance process. But with the majority of maintenance work planned several weeks in advance, the practices within the inventory and procurement process can be optimised.
What level of performance is typical in companies today? Many companies see service levels below 90%, which means 'stock outs' run greater than 10% of requests made. This level of service leaves customers (maintenance personnel) fending for themselves, stockpiling personal stores and circumventing the standard procurement channels to obtain their materials. This is not done for personal reasons, but rather because they want to provide service to their customers (operations or facilities). It is really a self-defence mechanism.
To prevent this situation, it is necessary to institute the type of stores controls that will allow the service levels to reach 95 to 97% with 100% data accuracy. When this level of stores and procurement performance is achieved, you can then start the next step toward improvement.
The work flows and controls practice involves documenting and tracking the maintenance work that is performed. This involves the use of a work order system to initiate, track, and record all maintenance activities. The work may start as a request that needs approval. Once approved, the work is planned, then scheduled, performed, and finally recorded. Unless the discipline is in place and enforced to follow this process, data is lost and true analysis can never be performed. The solution requires comprehensive use of the work order system to record all maintenance activities. Unless the work is tracked from request through completion, the data is fragmented and useless.
If all of the maintenance activities are tracked through the work order system, then effective planning and scheduling can start. In most companies, the maintenance function uses sufficient data to require the computerisation of the data flow. This facilitates the collection, processing, and analysis of the data. The usage of the computerised maintenance management system (CMMS) has become popular in most countries around the world. CMMS software manages the functions discussed previously and provides support for some of the best practices that will be mentioned in subsequent material. CMMS has been used for almost a decade in some countries with very mixed results. A recent survey in the US showed the majority of companies using less than 50% of their CMMS capabilities. This means the data collected by these companies is highly suspect and probably highly inaccurate. One requirement for a company to be effective in CMMS usage is complete usage of its system and complete accuracy of the data collected.
Part II will explain how this approach provides financial benefits that can be eight times or more that realised through maintenance savings alone.
Futuristix
(011) 723 9900
Further reading:
Will the IIoT kill scada, or lift it to new heights?
Technews Industry Guide: Industrial Internet of Things & Industry 4.0, Adroit Technologies , SCADA/HMI
Dave Wibberley, managing director, Adroit Technologies, shares his views on where scada is headed in the era of the Industrial Internet of Things.
Read more...
---
Collaborative robots
Africa Automation Fair 2019 Preview, Cobots , SCADA/HMI
Cobots is showcasing its range of collaborative robots. These robots make it simple and affordable for humans and machines to work together without a safety cage. Cobots can easily be implemented in small 
...
Read more...
---
Machines that manage real-time resources
Africa Automation Fair 2019 Preview, Motion Control Systems , SCADA/HMI
iBOS Industrial is changing the way we maintain and respond to machine level events with technology that effectively manages real-time resources (people) from the machine level.    Health and safety, 
...
Read more...
---
New benchmark scada software platform
March 2019, Adroit Technologies , SCADA/HMI
MAPS 4, the latest scada solution for control and visualisation from Adroit Technologies, extends connectivity options, adds user tools and increases the scope of its built-in functionality. The result 
...
Read more...
---
Inductive Automation's I­gnition technology offers potential to ­disrupt the market
July 2018, Mzukulu Technologies , SCADA/HMI
'Ignition by Inductive Automation' is an industrial software platform with a variety of modules that can be combined to create custom HMI, scada and MES solutions.
Read more...
---
New platforms for HTML5 visualisation
Technews Industry Guide: Industrial Internet of Things & Industry 4.0, Phoenix Contact , SCADA/HMI
Easy and flexible implementation of current and future demands.
Read more...
---
Yokogawa's open scada solution
June 2018, Yokogawa South Africa , SCADA/HMI
Scada systems are typically used for supervisory monitoring and control of remote and geographically distributed assets through a more open platform for interfacing with several makes and types of equipment 
...
Read more...
---
Schneider gets smart with new HMI solution
June 2018, Schneider Electric South Africa , SCADA/HMI
In a world where quick access to data has become the key to efficiency, Schneider Electric South Africa's latest innovation in the Magelis range of HMI solutions, Magelis GTU, allows users to create the 
...
Read more...
---
Scada Review 2018
June 2018, Technews Publishing (SA Instrumentation & Control) , SCADA/HMI
The subject projects of this year's Scada Review are a worthy reflection of the effort put in by the respondent end-users, SIs and vendors. It is encouraging to see that even in these times of economic 
...
Read more...
---
Scada review 2018: Adroit Technologies
June 2018, Adroit Technologies , SCADA/HMI
End-user details
Name:
Raymond Bosch   
Designation:
Electrical foreman cold stores   
Company:
Two a Day Group   
Phone:
+27 (0)21 859 7666   
E-mail:
raymondb@tad.co.za
SI details
Name:
Willie Cameron
...
Read more...
---