printer friendly version
From the editor's desk: Technology trends for 2020
February 2020
News
Since no objective rules exist for determining the next big thing, prophesy-style articles are simply the opinion of their authors, and contradictory views abound. The market for commodities is a good example with both bullish and bearish price forecasts in evidence for 2020, all supported by convincing arguments. By contrast, the articles I've seen so far on industrial technology trends for the year ahead stand out due to the ubiquity of view shared by all commentators – digitalisation is on the rise.
Since digital transformation is an evolutionary concept, it might be useful to pause for a moment and review the current status quo. Over the last few years, digital transformation has shifted its primary focus from digitisation to digitalisation.
Digitisation involves creating digital versions of previously analog data, such as replacing paper-based work orders with digital versions and replacing legacy analog control and field instrumentation systems with digital counterparts. Digitalisation, on the other hand, involves using digital data and technologies to make work processes more efficient: for example, utilising data from a digital work order to improve maintenance scheduling and execution, or using digital twins to improve engineering processes.
By definition then, digitalisation is a <multi-faceted methodology and some aspects can be expected to gain traction faster than others. These are the ones that are forecast to go mainstream in the very near future. Digital twins and open automation technology are two to watch.
According to ABB, digital twins for measurement devices will become more common in 2020 and the focus will be on optimised engineering, production and maintenance processes. The perceived benefits will accrue from increased 'right first time' outcomes through improved process performance modelling, as well as a comparison between ideal and actual performance. Through AI (machine learning) algorithms, anomaly detection will allow abnormal operating parameters to be detected early, before costly defects in product quality or equipment failure bring the line to a halt.
See 'Two ABB experts predict measurement trends for 2020' for more.
On the matter of open systems, the Open Process Automation Forum is in the process of developing technology standards that support interoperability, avoid technology obsolescence and deliver added business value. The basic idea is to reduce the cost and effort required to integrate monitoring and optimisation applications, without losing the real-time determinism provided by modern process control and platforms. Proof-of-concept systems recently showed the viability of these ideas and forecasters expect to see workable products entering the market in the foreseeable future. Since this initiative is driven through an end-user consortium that includes the calibre of ExxonMobil, Aramco, BASF, ConocoPhillips, Dow, Georgia-Pacific, and Linde, it will be interesting to see how the big automation vendors adapt. The ARC Advisory Group is close to the progress being made through this ground-breaking initiative and interested readers can find more detail in ''Technology trends to follow for 2020'.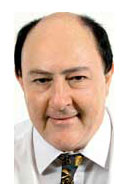 Steven Meyer
Editor: SA Instrumentation & Control
Credit(s)
Further reading:
FIRST Lego League goes from strength to strength
July 2020 , News
FIRST (for inspiration and recognition of science and technology) is an international organisation that aims to generate an interest in mathematics, science and technology through the use of robotics 
...
Read more...
---
Aguru announces successful Safe-Trace Contact Tracing trial at Adcock Ingram Critical Care
July 2020 , News
Aguru Business Solutions (Aguru), a company specialising in automation and digital transformation advisory and project management services, has successfully completed a Proof of Concept (PoC) trial of 
...
Read more...
---
From the editor's desk: Coronavirus pulls the trigger on digital transformation
July 2020, Technews Publishing (SA Instrumentation & Control) , News
The general consensus among economists is that the disruption to global markets caused by the coronavirus pandemic is going to result in economic upheaval of proportions not seen since the disastrous 
...
Read more...
---
Siemens South Africa joins forces with the National Ventilator project community in response to the COVID-19 pandemic
June 2020, Siemens Digital Industries , News
Siemens has been a long-standing partner of the Council for Scientific and Industrial Research (CSIR) in South Africa and have cooperated in various field of research, including manufacturing and mining. 
...
Read more...
---
Endress+Hauser Switzerland turns 60
June 2020, Endress+Hauser South Africa , News
The Swiss sales centre of Endress+Hauser is celebrating its 60th anniversary. Active in Switzerland since 1960, today the global leader in measurement instrumentation, services and solutions for industrial 
...
Read more...
---
How investing in a niche market placed Yokogawa aboard the International Space Station
June 2020, Yokogawa South Africa , News
While the world was abuzz with excitement over the revival of U.S. manned spaceflight, another equally promising space endeavour flew under the radar. On 20 May, the H-II Transfer Vehicle (HTV-9), affectionately 
...
Read more...
---
Siemens and Bentley Systems build digital twin for Indonesian petrochemical complex
June 2020, Siemens Digital Industries , News
Siemens and Bentley Systems will develop the first petrochemical digital twin in Indonesia for Chandra Asri, the country's largest integrated petrochemical complex. With over 27 year footprint, the latter 
...
Read more...
---
Hitachi ABB Power Grids commences operations
June 2020, ABB South Africa , News
In accordance with the agreement signed on 17 December 2018, Hitachi and ABB have announced the completion of all required procedures as planned and the formation of Hitachi ABB Power Grids Ltd. on 1 
...
Read more...
---
Zest grows Africa base with local partners
June 2020, Zest WEG Group , News
"The key to sustainable growth in Africa is partnering with locally owned companies which have proven track records, are technically sound, have strong market knowledge and a business culture aligned 
...
Read more...
---
Gas control products for Covid-19
June 2020, Fluid Systems Africa , News
Fluid Systems Africa (FSA) is the authorised distributor for Gas Control Equipment (GCE) in Africa, and supplies a wide range of healthcare and high-purity products. The global spread of Covid-19 
...
Read more...
---