printer friendly version
Energy management lessons from Europe
August 2014
Electrical Power & Protection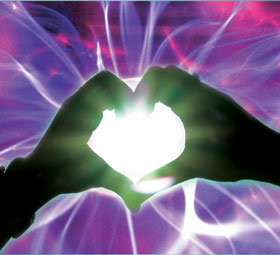 ARC Advisory Group research indicates that, by employing appropriate energy management measures, energy-intensive companies can reduce their energy consumption by around 30 to 40% over a time span of around 15 years. The challenge, of course, is to first identify the right 'low hanging fruit' to target initially and implement the right measures.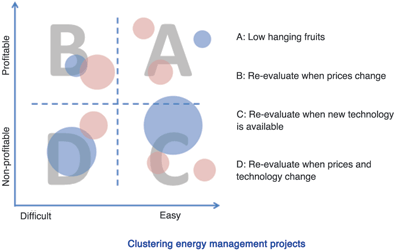 Changing face of energy management
Much has changed since ARC Europe held its first workshop on energy management in 2012. In Europe and Asia, energy prices have continued to rise and, with the current crisis in the Ukraine, the long-term supply of Russian gas in Europe could be threatened (and almost certainly will get more expensive). In North America, a boom in unconventional energy, including both oil sands and shale gas and oil, has lowered feedstock and energy costs for chemical manufacturers, leading to resurgence in domestic production. In Japan, industries are rethinking their energy strategies in the wake of the 2011 earthquake and nuclear disaster, which may lead to the total phase out of nuclear-generated electricity there, further increasing the need to import LNG and other fossil fuels. Even in the Middle East, which is generally perceived as being 'energy rich', several countries have started taking measures to increase energy efficiency and reduce their dependence on fossil fuels.
What we learned from the survey
As we learned from our recent energy management survey, reducing costs remains the primary target for energy management initiatives in industrial facilities, followed by the need to optimise existing processes and a desire to plan for the future, when both the volatility of energy prices and the intensity of global competition are likely to increase.
Demand charges and increasing volatility of energy prices in combination with rising price and margin pressure also makes the need to plan future energy consumption a top priority for the end users.
The process industries are by far the most energy-intensive of all industrial sectors and ARC estimates that the percentage of energy as a variable cost, which on average accounts for approximately 8% of variable costs today, could rise to 25% globally by 2025.
Real-world experience
In our European Forum in Amsterdam in March, ARC hosted a workshop on energy management in which Bayer Technology Services presented its approaches to energy management.
Global chemical manufacturer, Bayer, developed its STRUCTese energy management approach in 2005 with the initial goal to reduce emissions for every metric ton of product produced by 25% by 2020. Based on the program's success, Bayer raised the bar for its goal, and now aims to achieve a 40% reduction in emissions within 15 years.
The program goes beyond capital investment to encompass all aspects of energy management. This includes new technologies, process improvements and operations and maintenance. The company found that improvements in operations and maintenance often brought large savings without requiring any capital investment.
One of the key elements is the energy loss cascade. The concept of dynamic and static loses are similar to what ARC calls active and passive energy management. By reducing partial loads, Bayer was able to reduce energy consumption to a significant degree without requiring any capital investment. In addition, the company was able to improve the efficiency of many processes by using smaller equipment and correctly sized motors. During this process, it is important to re-evaluate the point of optimal operations, or the 'perfect unit'. New equipment and improved procedures and operation can lower this theoretical optimum, turning energy management into an ongoing process.
In the end, the investment needs to be profitable. The chart shows Bayer's approach to clustering investments in energy management. Projects and measures can shift from 'difficult' to 'easy' as new technologies are used or from 'non-profitable to 'profitable' as energy prices rise.
The company has rolled out the programme in more than 50 plants, which has introduced new challenges related to knowledge management and 'know how'.
Even in Europe, which is somewhat ahead of the curve when it comes to industrial energy management, many companies have still not harvested the 'low hanging fruit' of energy management by addressing basic operational issues, right-sizing pumps and motors, or installing more efficient motors and/or AC drives.
First movers, such as Bayer, have already successfully harvested the easy energy savings and must now move into the next phase and explore new opportunities for further improving their energy efficiency, business competitiveness, and reputation.
For more information contact Paul Miller, ARC Advisory Group,+1 781 471 1126, pmiller@arcweb.com, www.arcweb.com
Further reading:
UPS for mission critical applications
Electrical Power & Protection
Eaton's new 9395P high-performance UPS is a must to ensure business continuity and operational efficiency.
Read more...
---
Parallel redundancy power module
Electrical Power & Protection
Mornsun Power has released its upgraded LIR-20 Din-rail parallel redundancy module.
Read more...
---
Dry-type transformers for dairy expansion
Electrical Power & Protection
Trafo Power Solutions has assisted a large dairy producer in a recent expansion, supplying five dry-type distribution transformers to its facilities in a coastal region of South Africa.
Read more...
---
Legrand's UPS solutions for data centres
Legrand Electrical Power & Protection
Continuity of operations during power outages is critical in all sectors of business and has become even more important in digital environments like data centres.
Read more...
---
Inverters for PV generation plants
Zest WEG Electrical Power & Protection
As solar energy contributes increasingly to cleaner, renewable energy for a more sustainable world, WEG has introduced its complete ESW line of central inverter stations for photovoltaic power generation plants.
Read more...
---
Electronic transformers for special requirements
ASSTech Process Electronics + Instrumentation Electrical Power & Protection
The Jumo IPC 300 electronic transformer was developed for the control of heating loads that previously required an additional transformer for power control.
Read more...
---
Dairy expansion uses dry-type transformers
Electrical Power & Protection
Trafo Power Solutions has assisted a large dairy producer in a recent expansion, supplying five dry-type distribution transformers to its facilities in a coastal region of South Africa.
Read more...
---
Controlling power generation with TwinCAT software
Beckhoff Automation Electrical Power & Protection
Researchers are implementing innovative new control methods on Beckhoff embedded PCs running TwinCAT to validate their grid-forming control methods.
Read more...
---
Type 2 push-in surge protection
Phoenix Contact Electrical Power & Protection
The VAL-MS PT surge protective device from Phoenix Contact is its first type 2 protective device with push-in connection technology.
Read more...
---
Energy data acquisition made easy
Phoenix Contact Electrical Power & Protection
By developing the new components of the EMpro product family, Phoenix Contact has found a solution that satisfies most energy data gathering applications.
Read more...
---