printer friendly version
Energy management lessons from Europe
August 2014
Electrical Power & Protection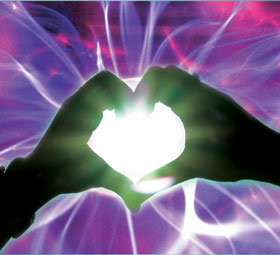 ARC Advisory Group research indicates that, by employing appropriate energy management measures, energy-intensive companies can reduce their energy consumption by around 30 to 40% over a time span of around 15 years. The challenge, of course, is to first identify the right 'low hanging fruit' to target initially and implement the right measures.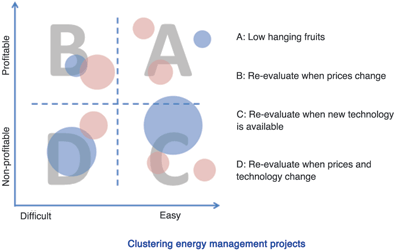 Changing face of energy management
Much has changed since ARC Europe held its first workshop on energy management in 2012. In Europe and Asia, energy prices have continued to rise and, with the current crisis in the Ukraine, the long-term supply of Russian gas in Europe could be threatened (and almost certainly will get more expensive). In North America, a boom in unconventional energy, including both oil sands and shale gas and oil, has lowered feedstock and energy costs for chemical manufacturers, leading to resurgence in domestic production. In Japan, industries are rethinking their energy strategies in the wake of the 2011 earthquake and nuclear disaster, which may lead to the total phase out of nuclear-generated electricity there, further increasing the need to import LNG and other fossil fuels. Even in the Middle East, which is generally perceived as being 'energy rich', several countries have started taking measures to increase energy efficiency and reduce their dependence on fossil fuels.
What we learned from the survey
As we learned from our recent energy management survey, reducing costs remains the primary target for energy management initiatives in industrial facilities, followed by the need to optimise existing processes and a desire to plan for the future, when both the volatility of energy prices and the intensity of global competition are likely to increase.
Demand charges and increasing volatility of energy prices in combination with rising price and margin pressure also makes the need to plan future energy consumption a top priority for the end users.
The process industries are by far the most energy-intensive of all industrial sectors and ARC estimates that the percentage of energy as a variable cost, which on average accounts for approximately 8% of variable costs today, could rise to 25% globally by 2025.
Real-world experience
In our European Forum in Amsterdam in March, ARC hosted a workshop on energy management in which Bayer Technology Services presented its approaches to energy management.
Global chemical manufacturer, Bayer, developed its STRUCTese energy management approach in 2005 with the initial goal to reduce emissions for every metric ton of product produced by 25% by 2020. Based on the program's success, Bayer raised the bar for its goal, and now aims to achieve a 40% reduction in emissions within 15 years.
The program goes beyond capital investment to encompass all aspects of energy management. This includes new technologies, process improvements and operations and maintenance. The company found that improvements in operations and maintenance often brought large savings without requiring any capital investment.
One of the key elements is the energy loss cascade. The concept of dynamic and static loses are similar to what ARC calls active and passive energy management. By reducing partial loads, Bayer was able to reduce energy consumption to a significant degree without requiring any capital investment. In addition, the company was able to improve the efficiency of many processes by using smaller equipment and correctly sized motors. During this process, it is important to re-evaluate the point of optimal operations, or the 'perfect unit'. New equipment and improved procedures and operation can lower this theoretical optimum, turning energy management into an ongoing process.
In the end, the investment needs to be profitable. The chart shows Bayer's approach to clustering investments in energy management. Projects and measures can shift from 'difficult' to 'easy' as new technologies are used or from 'non-profitable to 'profitable' as energy prices rise.
The company has rolled out the programme in more than 50 plants, which has introduced new challenges related to knowledge management and 'know how'.
Even in Europe, which is somewhat ahead of the curve when it comes to industrial energy management, many companies have still not harvested the 'low hanging fruit' of energy management by addressing basic operational issues, right-sizing pumps and motors, or installing more efficient motors and/or AC drives.
First movers, such as Bayer, have already successfully harvested the easy energy savings and must now move into the next phase and explore new opportunities for further improving their energy efficiency, business competitiveness, and reputation.
For more information contact Paul Miller, ARC Advisory Group,+1 781 471 1126, pmiller@arcweb.com, www.arcweb.com
Further reading:
UPS with integrated power supply and USB interface
June 2019, Phoenix Contact , Electrical Power & Protection
Supplying critical DC loads safely, increased system availability, confined spaces, and tough ambient conditions present system designers and operators with a variety of challenges.
Read more...
---
Power analysis and energy saving evolved
June 2019, HellermannTyton , Electrical Power & Protection
Advanced power and energy consumption analysis is now available using a smartphone or tablet. The TPQA820 is a true RMS, self-powered 3-phase power quality analyser used to analyse and record the most 
...
Read more...
---
Zest helps farmers find good 'ground'
June 2019, Zest WEG Group , Electrical Power & Protection
According to Zest WEG Group, there are misconceptions around what constitutes 'earth' and 'neutral' connections, and not understanding the differences can create serious problems when connections are 
...
Read more...
---
BMG enhances efficiency of solar tracking system
June 2019, Bearing Man Group t/a BMG , Electrical Power & Protection
BMG has extended the supply of Varvel gearboxes for small and medium power applications to include customised worm gearboxes for installation in photovoltaic solar tracking systems. "As part of BMG's 
...
Read more...
---
RS Components introduces new Power over Ethernet injectors
June 2019, RS Components SA , Electrical Power & Protection
RS Components has announced availability of a new selection of Power over Ethernet (PoE) single-port mid-span power injectors manufactured by Phihong, a leader in advanced power solutions and a specialist 
...
Read more...
---
Residual circuit breaker with overcurrent protection
Africa Automation Fair 2019 Preview , Electrical Power & Protection
Entek Electric's RCBO models KBL-6 and KBL-10 are used to protect electrical circuits with a high level of reliability in industrial machines or residential buildings. Both models are widely in demand 
...
Read more...
---
New automated drive analyser
Africa Automation Fair 2019 Preview, Comtest , Electrical Power & Protection
Fluke's new MDA-500 Series is designed to easily test and troubleshoot typical problems on three-phase and single-phase inverter type motor drive systems. These are on exhibit at Stands F22-F23. The on-screen 
...
Read more...
---
Miniature circuit breaker
Africa Automation Fair 2019 Preview , Electrical Power & Protection
On show at Stand J04, Entek Electric's MCB models KB-6 and KB-10 are used to protect electrical circuits with a high level of reliability in industrial machines or residential buildings. Both models are 
...
Read more...
---
DIN rail main AC-DC supply
Africa Automation Fair 2019 Preview, Accutronics , Electrical Power & Protection
The DRF960-24-1 DIN rail main AC-DC supply from TDK-Lambda is on show at Stand D06. The output is adjustable from 24–28 V using either the front panel potentiometer or an external source to compensate 
...
Read more...
---
Contactless energy transfer system for an automotive assembly line extension
April 2019, SEW-Eurodrive , Electrical Power & Protection
The Movitrans contactless energy transfer system from SEW-Eurodrive, in conjunction with its Movipro SDC decentralised drive, position and application controller, has played a critical role in an assembly 
...
Read more...
---