printer friendly version
From the editor's desk: Can an open systems magician pull a DCS out of the hat?
October 2016
News
Heard at the recent ARC industry forum in Orlando, the call by ExxonMobil for a more open control system architecture laid down a challenge to traditional thinkers in the area of process automation.
ExxonMobil's chief engineer for downstream automation, Don Bartusiak, explained how, while a significant percentage of the company's control systems face obsolescence over the next decade, it is simply going to be too expensive to upgrade them. While newer systems do indeed offer value, the primary problem, it seems, is the cost of transferring thirty years' worth of hard-won process critical intellectual property from one proprietary platform to another. In fact, Bartusiak identified five reasons why it would not be viable simply to replace the legacy systems with a state-of-the-art DCS:
1. The high cost of 'technology refresh' (discussed above).
2. The expense associated with integrating third-party components.
3. A lack of the sophisticated platforms needed to entice third-party developers into the applications market.
4. Solutions come supplied with bundled functionality, versus best in class.
5. Current security models are 'bolt-on', rather than intrinsic.
To quote Automation Insider editor Walt Boyes: "What ExxonMobil is looking for is a standards-based, open, secure and interoperable process control architecture that enables access to leading edge capability, allows integration of best-in-class components, preserves asset owners' application software, uses an adaptive intrinsic security model, and promotes innovation and value creation."
Are standards-based systems the answer?
ExxonMobil's vision is to create a universal platform that will control and optimise processing operations, while also catering for equipment and information services expansion. One of the more successful standards it identified – which does something similar in the military systems environment – is called FACE (the Future Airborne Capability Environment). FACE is an open standard designed to ensure military avionics development becomes more robust, interoperable, portable and secure. The underwriter is the U.S. Department of Defense.
Once it had identified that this approach might work to solve similar problems in the field of process automation, ExxonMobil appointed Lockheed Martin, a founder member of the FACE consortium, as its development partner. The idea is to design and implement a new control platform based on architecture standards developed to ensure modularity, interoperability, portability, scalability and security.
What about the hardware?
The ARC Advisory Group's Sen Gupta takes up this challenge in his article 'Hardware in an open systems world.' From the hardware perspective, the functional building block of the ExxonMobil vision is the distributed control node (DCN) – a single-loop controller with universal I/O capability and the capacity to communicate on high-speed deterministic networks with both peers and supervisory nodes.
The article argues that the basic underlying controller platform, which has existed for decades, could simply be enhanced with the I/O technology available in any of today's leading DCS systems to support universality and smart field communications. Surely then, with a properly specified standard, I/O from multiple vendors could easily be integrated to meet any given need?
Well, perhaps herein lies the rub. It seems, conceptually at any rate, that the five ExxonMobil criteria can almost be met with technology that is already available today. Even the issue of security of control systems and sensor networks can now be resolved, with more than one vendor reportedly having designed devices with 'intrinsic security' built in.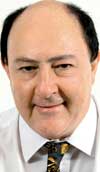 So why has no open system sorcerer yet announced the 'Abracadabra' moment? Well, because it will take more than just technical ingenuity to make this happen. Remember that in this instance there is no 'Department of Defense' to co-opt suppliers to comply with a new standard, which may not necessarily be in their best interests – at least not initially.
What it will take is a critical mass of end users all chanting a similar open architecture mantra. The probability of this is unclear, as many manufacturers simply do not see the benefit of disrupting a profitable operation for the sake of an automation 'cause'. But, if it does happen, the first open system rabbit will soon make its appearance in automation's hat – as if by magic.
Steven Meyer
Editor: SA Instrumentation & Control
Credit(s)
Further reading:
Plan your media strategy with Technews Publishing
November 2019 , News
Dear Marketer, Have you ever looked back on a year and wondered how you survived it? For the majority of South Africans, 2019 started benignly enough, cosily wrapped in the blanket of Ramaphoria that 
...
Read more...
---
From the editor's desk: The power of 23
December 2019, Technews Publishing (SA Instrumentation & Control) , News
Have you ever looked back on a year and wondered how you survived it? For the majority of South Africans, 2019 was such a year. It started benignly enough, cosily wrapped in the blanket of Ramaphoria 
...
Read more...
---
Robust absolute linear position measurement
December 2019, ATI Systems , News
Temposonics, an MTS Systems company, is a leading supplier of magnetostrictive sensors, which are rapidly becoming the transducers of choice in many applications.
Read more...
---
Honeywell helps transform petrochemical operations
December 2019, Honeywell ACS South Africa , News
Honeywell has announced that Braskem Idesa has adopted a hands-free, wearable connected technology solution at its plant in Veracruz, Mexico. Honeywell's Intelligent Wearables will allow Braskem Idesa 
...
Read more...
---
Lonza selects Rockwell Automation for digital transformation of pharmaceutical operations
December 2019, Rockwell Automation , News
Lonza has selected Rockwell Automation for the turnkey implementation of the strategic vision to bring the digital factory to nine facilities that manufacture drug capsules. The Swiss-based company, founded 
...
Read more...
---
Rocket car arrives in South Africa
December 2019 , News
The Bloodhound LSR car has arrived at Hakskeenpan, the dry salt lake bed in South Africa's northern Cape province, where over the next month a 25-strong crew will run tests that may see it exceed 800 
...
Read more...
---
Europe's largest-ever Emerson Users Conference to be held in Milan
December 2019, Emerson Automation Solutions , News
The largest-ever Emerson Global Users Exchange in Europe will be taking place in Milan, Italy, in 2020. The biennial conference will be held at the Milano Convention Centre from March 18 to 20, with current 
...
Read more...
---
World record for Festo's BionicOpter
December 2019, Festo , News
The Festo BionicOpter will be included in the 2020 Guinness World Records. The chapter 'Robots' presents the most amazing records from the world of super robots and artificial intelligence. The Festo 
...
Read more...
---
BMG's Food & Beverage Expo voted a success
December 2019, Bearing Man Group t/a BMG , News
BMG's recent Food & Beverage Expo, held at the BMG World distribution and engineering facility, has been voted a great success. "Highlights of the event included presentations from guest speaker, Linda 
...
Read more...
---
BI leverages synergies across Hudaco Group
December 2019 , News
As part of the Hudaco Group, Bearings International (BI) is able to leverage synergies across a broad range of companies, meaning it can offer a complete product basket across its branch network countrywide. In 
...
Read more...
---