printer friendly version
Securing and managing devices the modern way
October 2019
IT in Manufacturing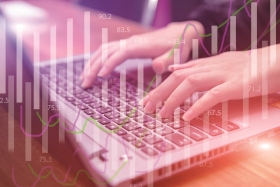 Organisations of all types and sizes are bringing vast numbers of devices into their IT infrastructure and networks. Moreover, these devices are not only smartphones, wearables and tablets because the IIoT is seeing a slew of new devices entering the business arena.
Rezelde Botha, business unit manager for Citrix at Axiz, says the complexity is growing as each new device type that is entering the organisation needs to be managed, and traditional device management software simply is not up to the task.
She says this is becoming even more of a problem, as today's employees are not office-bound: "Workers are on the move. Some work from remote offices, others at home or while travelling, and this is forcing the workplace to evolve. As IT moves away from desktops in offices to roaming laptops, tablets and smartphones, many businesses are finding the tools they once depended on are no longer adequate."
Unified management solutions
This is where unified endpoint management (UEM) comes into its own. "UEM is a fairly new technology that aims to deliver a single solution to manage all endpoints within the business infrastructure," explains Botha. "The benefits are clear. By consolidating management of all endpoints into a single unified platform, the IT department can more easily keep track of the devices within their infrastructure, irrespective of where they are located."
In the past, businesses had to depend on separate client management tools (CMT) and endpoint management (EMM) solutions to deal with their infrastructure. Now, because CMT and EMM tools work in dramatically different ways, they usually need a whole different set of employees and training to manage each solution.
"Today, UEM unites the capabilities of CMT and EMM in one, total solution, enabling IT to simply secure and manage applications, data, and operating systems across the entire organisation," adds Botha.
Managing all devices from a single solution makes good sense. Botha explains: "Firstly, it is more cost-effective to allocate budget to one management tool instead of several. Secondly, it boosts operational savings by lowering the number of human resources needed, as well as the training costs associated with those staff. This also means that human resources can be focus on more urgent aspects of the business.
"Moreover, you cannot guarantee user productivity and data protection unless you have consistency across management, security, and usability. Even the tiniest, unintentional differences in management or security policies can leave gaps in the organisation's infrastructure that enable attackers to slip through the security net and plant malware on the network."
Implementing a consistent policy makes it far easier to pinpoint, fix and keep an eye on any possible chinks in the security armour. Having consistency in terms of users being able to access the information and applications they need, regardless of where they are located, is also essential for productivity.
Citrix's UEM solution, Citrix Endpoint Management (CEM), is the modern way for any business to secure and manage its devices. It delivers seamless and secure user access to applications and files on any device, and while giving the IT department the power it needs to manage desktops, laptops, smartphones, tablets across iOS, Android, Windows, Chrome OS, and MacOS platforms.
CEM also offers both on premise as well as cloud deployment models. "Irrespective of which model a customer chooses, Citrix works hard to ensure that its footprint and, alongside it, the total cost of ownership in its customers' data centres, is kept to a minimum, using the fewest possible number of servers or firewall configuration changes.
This offers several benefits, including a lower cost of SSL certs, as there is no cost for Windows licences," concludes Botha. "Remember, businesses don't usually use UEM in isolation. Businesses tend to have one solution for managing virtual applications and desktops, and one for managing the enterprise data. This means an holistic approach, where IT can reduce the time and effort needed to provision applications, desktops and files from a single administration console, is the way forward. This is exactly what CEM offers."
Further reading:
What does digitalisation mean for food product safety?
Endress+Hauser South Africa IT in Manufacturing
Product safety remains a vital topic for achieving food security across the globe. To date, many manufacturers still question whether digitalisation can help reduce the effort involved in process optimisation, production monitoring and system installation.
Read more...
---
Digital twins enhance asset productivity in oil and gas applications
IT in Manufacturing
The ability to continue through various production cycles with zero unplanned downtime means that practical efficiencies using digitisation are essential.
Read more...
---
IaaS – paying for the experience but not the assets
Schneider Electric South Africa IT in Manufacturing
Infrastructure-as-a-Service has emerged as a feasible option that maintains crucial infrastructure such as IT, power consumption and business continuity while organisations focus on their core business.
Read more...
---
Siemens extends Xcelerator portfolio
Siemens South Africa IT in Manufacturing
Siemens Digital Industries has announced the release of NX Automation Designer software and NX Industrial Electrical Design software, a new suite of solutions that provide a central design application for industrial, electrical and automation design.
Read more...
---
Intelligent automation for Industry 4.0
IT in Manufacturing
Jumo smartWARE Evaluation is a software solution that allows browser-based process data analysis via customised dashboards.
Read more...
---
Simplifying the management of hybrid IT environments
Schneider Electric South Africa IT in Manufacturing
With the ongoing move towards hybrid cloud environments there comes an extra layer of complexity; nothing is ever as simple as it seems.
Read more...
---
Server engine for increasing machine learning requirements
Beckhoff Automation IT in Manufacturing
TwinCAT Machine Learning offers further inference engine.
Read more...
---
OPC Classic data connectivity notice
Moore Process Controls IT in Manufacturing
During June, Microsoft released a security update that changed how the Windows operating system enforces DCOM security. As a result, OPC communications relying on DCOM may stop working when the Windows changes start to be enforced in 2022.
Read more...
---
The importance of good project management
Iritron IT in Manufacturing
A structured way of organising work can help identify and resolve problems in an efficient manner before the implications have a chance to escalate.
Read more...
---
Experience Eplan Platform 2022
EPLAN Software & Services IT in Manufacturing
Eplan heralds the future of electrotechnical engineering with a focus on ease-of-use for both experienced users and for newcomers to its software.
Read more...
---